EMERGING PLAYWRIGHTS' UNIT
The Emerging Playwrights' Unit (EPU) is an annual program designed for playwrights in the early stages of their careers, who will each spend the year-long residency writing a new play. Playwrights attend monthly meetings to receive dramaturgical input, to discuss ideas around playwriting and dramaturgy, and to share and reflect on each other's writing. The development process also includes a workshop with professional actors and culminates in a staged reading. EPU playwrights receive a stipend for participation and tickets to Arts Club productions staged during the residency.
To Apply
See our Call for Submissions PDF | Word format . Applicants must be artists who are in the early stage of their career (or who self-identify as an emerging artist) and who have chosen playwriting as a focus. The ideal applicant has received at least one non-professional production (co-op, fringe, independent, or community) of their work but probably not yet a professional one.
For more information, contact the program director, Stephen Drover, New Works & Professional Engagement, at sdrover@artsclub.com.
COMMUNITY OUTREACH SUPPORTER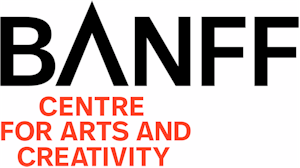 GENEROUSLY SUPPORTED BY
Bonnie Mah
2021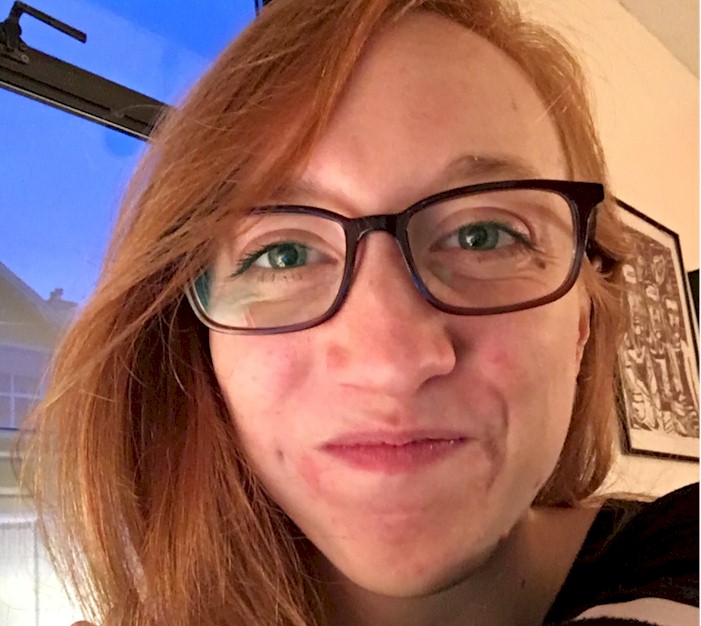 Katie Gartlan-Close
Katie (she/her) is a Vancouver-based, queer-identifying playwright and theatre artist. She has an MSc in Playwriting from the University of Edinburgh and a BFA in Theatre Performance and Communications from Simon Fraser University. Her passions lie in playwriting, dramaturgy, clowning, and physical theatre. Most recently, she has had her play Cocoon featured with The Canadian Play Thing and at the Traverse Theatre in Edinburgh with Pride Plays 2020. While in Scotland, she worked as an archivist with the feminist theatre company Stellar Quines. She was also a student judge for the James Tait Black Playwriting Award. Some of her previous works include: Bean & Hat (Pull Festival 2019), They're Simply Eyes (rEvolver Theatre Festival, Updrafts Reading Series 2018), and Living Cardboard Projects (a series of devised creations and public performances throughout Vancouver).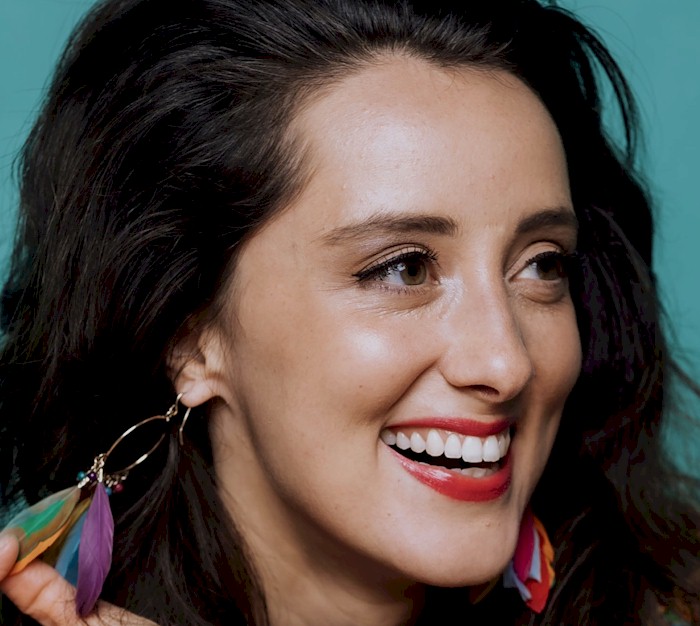 Alexandra Lainfiesta
Born and raised in Guatemala, Alexandra (she/her) moved to Canada in 2010 to attend the Canadian College of Performing Arts where upon graduation she was awarded the Outstanding Emerging Playwright Award. In 2012 Alexandra's first play Abuela was selected as Audiences Favourite Play in the 2012 Victoria Scriptease Competition. Later that year Alexandra moved to Vancouver and in 2015 graduated from the acting program at Studio 58. She is the recipient of the Sydney J. Risk and Studio 58 award and a 2017 Jessie Richardson Theatre Award. In 2017 Alexandra joined the new members of the Birmingham Conservatory for classical training at The Stratford Festival and was a member of the company for the 2018 and 2019 seasons. In 2019, Alexandra was nominated by her peers for a Tanya Moiseiwitsch Award. In 2020, with initial support from The Stratford Festival, Alexandra has been developing her new operetta Calderona with Beau Dixon.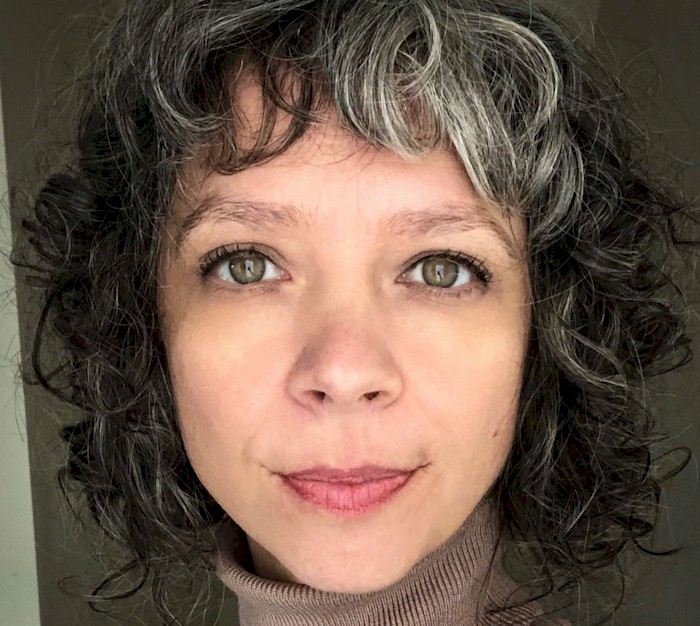 Jenny Larson-Quiñones
Jenny (she/her) received her MFA in directing from the University of British Columbia (2019). Coming to Vancouver by way of Austin, Texas, Larson was named the Best of Austin Theatre Director by the Austin Chronicle (2016). She served as the artistic director of Salvage Vanguard Theater (2008–2017) and has directed over 20 world premieres, including a collaboration with Rude Mechs on From the Pig Pile by Sibyl Kempson (2014). Guest by Courtesy, her devised collaboration with Hannah Kenah, has played Fusebox Festival (2013), She Makes Theater festival in Sofia, Bulgaria (2013), and Brooklyn Yard (2016). Larson is the co-creator, writer, and director of Catalina La O Presenta: Ahora Conmigo, the 2020 Fringe New Play Prize winner, courtesy of Playwright Theatre Centre. Catalina, co-created with Larson's spouse khattieQ, screened online in November 2020. In 2022, the piece will premiere live as an associate production of Neworld Theatre and as a co-production with the frank theatre company. www.jkjklol.org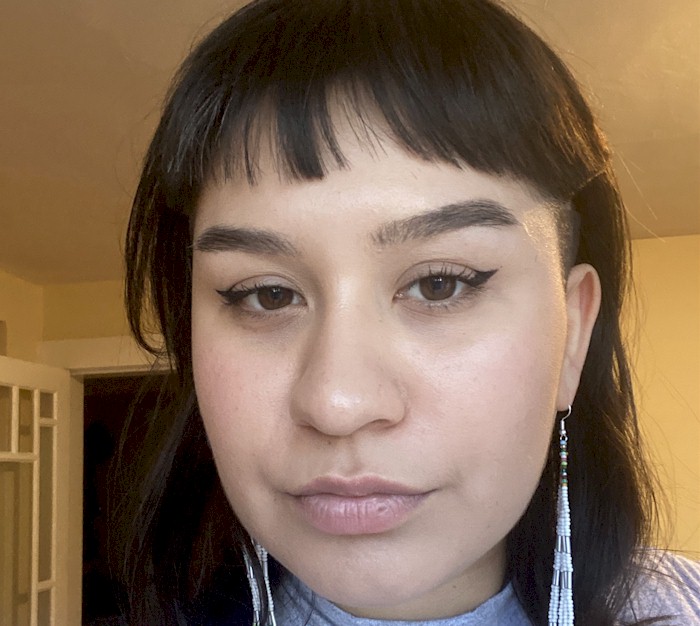 Kelsey Kanatan Wavey
Kelsey (they/them) is a member of Tataskweyak Cree Nation and was born and raised in an urban NDN on Treaty 1 Territory, in what is currently called Winnipeg, Manitoba. They have ancestral ties from their matriarchal side to German and Norwegian genealogy and is Swampy Cree from their patriarchal side. Kelsey has been a creator since they could walk and talk. They followed their gifts to Vancouver in 2016, where they graduated from Studio 58 in 2019. They have since expanded their creative discipline from acting to include writing for stage and screen, costume design, puppetry, and directing. Some of their recent acting work includes Women of the Fur Trade (Royal Manitoba Theatre Centre), Skyborn: A Land Reclamation Odyssey (Savage Society), and The Unnatural and Accidental Women (National Arts Centre). Some of their recent writing work includes ōpimātis (Shift Festival) and the Vignettes of an Utterly Colonial Lyfe process discussion at the Weesageechak Festival in 2020.
2020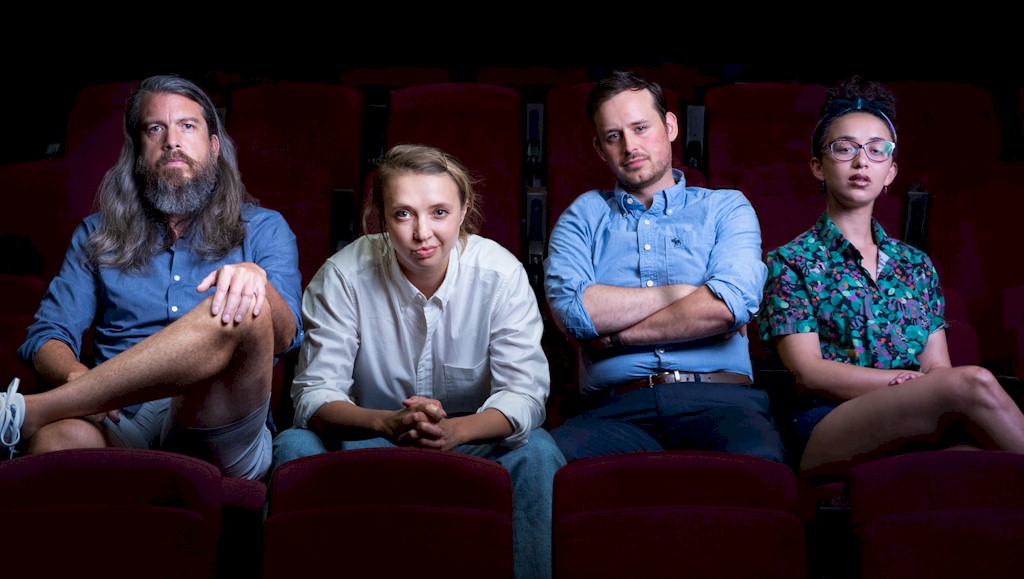 2019