Legacy Circle
Many people come to a point in their lives where they begin to think about how to give back to their community and how they will leave a legacy.
With more than 50 years of producing live theatre behind us, we, too, are focused on the future. We recognize the importance of bringing the very best in theatre to our Vancouver stages while still cultivating our own emerging artists.
By making a gift of a bequest, an endowment, or publicly traded securities, you play an important role in creating a long-lasting impact.
For more information, or to join the Arts Club's Legacy Circle, please contact Eleanor Ryrie, Planned Giving Officer, at eryrie@artsclub.com or 604.687.5315, ext. 281.
Click here to view the Summer 2020 Legacy Circle Newsletter..
Click here to view the Spring 2020 Legacy Circle Newsletter.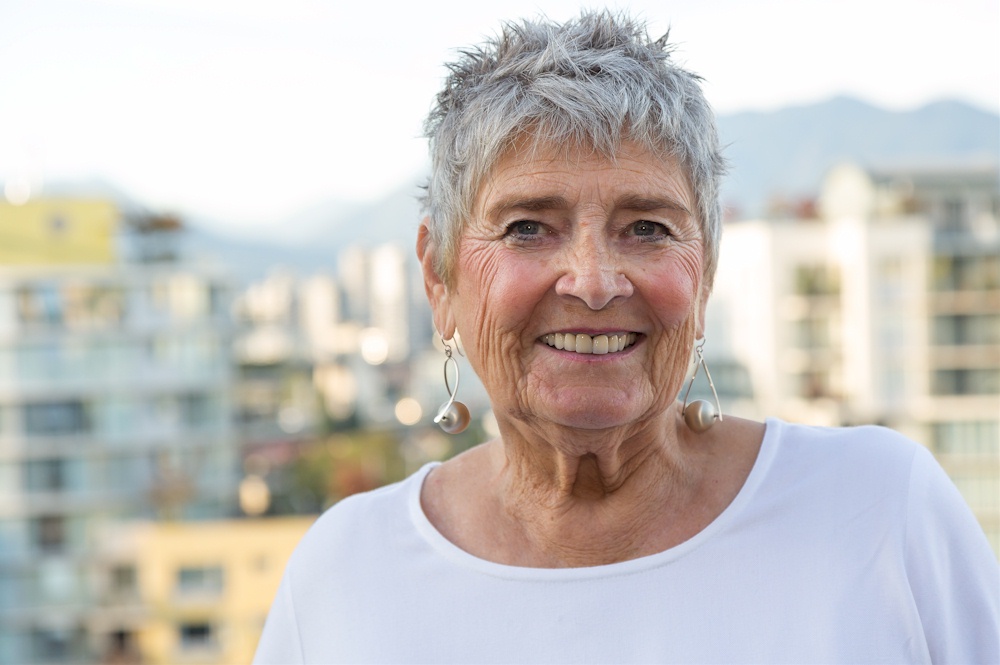 Kate Dahlstrom, Legacy Circle Donor
Donor Profile
My earliest memory of the Arts Club is seeing Jacques Brel is Alive and Well and Living in Paris at the Seymour Street Theatre back in the early 70s. I was an 'out-of-towner' then, and recall driving to Vancouver with friends for dinner and theatre. That was a big treat then—and it still IS!
My all-time favourite play is Les Misérables, but there are many others, including Who's Afraid of Virginia Woolf, Miss Saigon, August: Osage County, Mary Poppins, Billy Elliot, and so many more.
There are also a lot of experiences that I've loved. Joining Denis Simpson in a conga line at the Revue Stage once, and then another time, being brought onto the stage to be part of a chorus line at the end of a show, were both outrageous and fun; and I miss the old cabaret style Revue Stage.
I totally enjoy the performances, but as important as that is, I've met some wonderful people, on both sides of the stage that I now consider good friends. Some of us have even travelled together over the years. So, in some ways, the Arts Club keeps shaping my life.
I believe that the arts constitute the best part of the human spirit. I've spent many years as an educator, and from watching kindergarten children play 'let's pretend' to my university graduate students in role play scenarios, performing just seems the most natural and enjoyable way to learn about ourselves and others: and this is so needed at this moment in time.
Being able to help support and sustain the work of organizations such as the Arts Club is a privilege. It's very important to me to donate annually, because I like to be involved in the theatre and to see what my gift can do for others; but at the same time, I want to know that when I'm gone, I've left some funds to help the club continue to create new programs and begin new initiatives.
It's very satisfying knowing that you have the ability to contribute to the future of the Arts Club. I like the idea of giving a gift to the future. It's important to do what we can to ensure that the show DOES go on. And it's so easy to do this. Just add a line to your will adding a gift to the Arts Club.