LEAP Playwriting Intensive
LEAP (Learning Early About Playwriting), is a dynamic, interactive program for young playwrights aged 16 to 25. Over 165 students have been mentored through the creation of original dramatic works since the program's inception in 2006. Participants learn the basic principles of playwriting, share their work with classmates, and provide feedback for one another in a safe and supportive environment. Students also receive feedback from theatre professionals and have their plays workshopped and presented to the public in staged readings.
LEAP is a full-scholarship program, and is 100% funded by donors and sponsors. There is no cost to the student whatsoever.
Instruction is offered in three levels: Level 1 students are mentored through the creation of a short play (10 minutes), Level 2 students write one-act plays, and a Level 3 student is supported through the creation of a full-length play.
For information of Digital LEAP, our online outreach course for students across the province, click here.
Watch this short video that documents the journey from classroom to workshop to reading, and hear testimonials from former students.
For more information about this program, please contact us at leap@artsclub.com.
THIS PROGRAM IS GENEROUSLY SUPPORTED BY
Bonnie Mah, program patron
Kate Dahlstrom
Art Vertlieb and Bev Briscoe

There is no fee for this program: all students will be on full scholarship. Acceptance into LEAP is based on the strength of writing samples that form part of the application process. All students must have regular access to a computer with internet connection. Successful candidates must arrange for their own transportation to and from the Arts Club for classes, readings, shows, etc.
IN PERSON
Ten classes at the Arts Club with playwright Shawn Macdonald. Includes a tour of the company, meeting theatre professionals who work on new plays, and field trips to select productions at the Arts Club free of charge.
ONLINE
Full, unlimited, and secure access to the program's closed Facebook group. Includes lectures, online discussions, and group feedback on work posted, classroom follow-up, and access to playwriting resources online.
PROFESSIONAL
Workshops and readings of the student playwrights' original plays by professional actors in a public reading at the Arts Club.
FOLLOW-UP
Discussions on how to rewrite a play after a workshop or reading, how to submit a play to a theatre company, and information on youth playwriting competitions and opportunities.
INSTRUCTOR/PROGRAM LEADER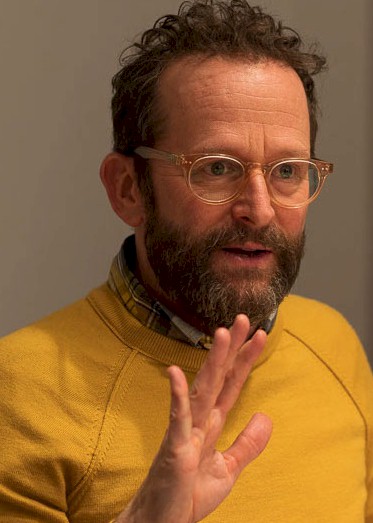 Shawn Macdonald is an award-winning playwright and actor. His play Prodigal Son won the Jessie Award for Outstanding Original Script in 2006, and his play Demon Voice was produced by Touchstone Theatre in 2009. He co-wrote the comedies World's Greatest Guy and Fear Knot (with Gary Jones) for the Arts Club Theatre Company, and his play, Sister Judy, was commissioned by the Arts Club as part of the Silver Commissions program and premiered at the Arts Club in 2015. Shawn was the Artistic Associate at Green Thumb Theatre for Young Audiences for 7 years where he produced and directed large-scale devised work by and for teenagers.
PROGRAM ASSISTANT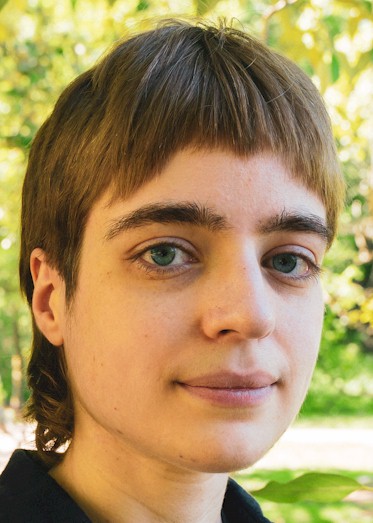 Veronique West is a theatre/performance creator, dramaturg, educator, and administrator of Polish descent, based on unceded and occupied Musqueam, Squamish, and Tsleil-Waututh territories. Her practice, informed by her lived experience, focuses on the intersections of art, mental health, and social justice. She has worked with Gallery Gachet, Theatre Conspiracy, Playwrights Theatre Centre, the Downtown Eastside Neighbourhood House, Boca del Lupo, Magnetic North Festival, Neworld Theatre, South Asian Arts Society, and Gateway Theatre, among others. She is the recipient of a Playwrights Theatre Centre Associates Residency, a BC Arts Council Early Career Development Residency, and a Canada Council for the Arts Professional Development Grant. In addition to her artistic practice, she has provided mental health peer support through the Looking Glass Foundation and the Vancouver Outsider Art Festival.
JOIN US ON Facebook
Applications for the LEAP class of 2019/2020 are now closed. Application process for the following class will begin in September 2020.
Learn more about the application process:
LEVEL I
All applicants must fill out a registration form.
1–2 page sample of ANY writing you feel good about—a poem, essay, monologue, short scene, play, letter. It can be something you wrote a while ago or something brand new. Maximum 2 pages, 12-point font.
A paragraph about you and why you'd like to participate in LEAP. Please include your age and where you go to school.
LEVEL II
All applicants must fill out a registration form.
A scene or an excerpt from a play you've written. You can write a scene specifically for this application, or submit something that you've already written. Maximum 5 pages, 12-point font. Students applying for the Level II program must have some previous playwriting experience. Students who have completed Level I and are applying to Level II should NOT submit their Level I scripts as part of their application. Please submit new writing.
A paragraph about you and why you'd like to participate in LEAP. Indicate your previous experience with playwriting. Please include your age and where you go to school.
LEVEL III
Applicants must have either completed their college diploma or undergraduate degree OR must be on a leave or break from studies in order to be considered. No full-time students are eligible for this level. The successful candidate must agree to a proposed course of work including draft deadlines. There is a $1,000 stipend offered to the successful applicant to allow for dedicated writing time.
All applicants must fill out a registration form.
Applicants must have written a play before, either a one-act or a full-length play. Please submit a 10-page writing sample of a play, 12-point font.
A paragraph about you and why you'd like to participate in LEAP. Please include details of your playwriting history and experience. Include your age and where you're attending school, if applicable.
Applicants must provide two references who are familiar with their work and process.
Applicants who are short-listed for the Level III spot will be asked attend an interview with the program instructors.
Please email all application materials to leap@artsclub.com