Bill Millerd Artist Fund
Supporting the Growth of Canadian Theatre
The Bill Millerd Artist Fund was named for and established by the Arts Club's Artistic Director Emeritus. In the early 1960s, the Koerner Foundation awarded Bill a grant to assist him in attending the National Theatre School. After 46 years as Artistic Managing Director at the Arts Club, Bill wanted to gift similar life-changing opportunities to other theatre artists. He seeded a fund with a significant donation that was then built up to an endowment by over a thousand generous donors and a contribution from the Department of Canadian Heritage.
The result is the Bill Millerd Artist Fund. Its purpose is to assist B.C. theatre artists and arts workers with expenses related to unique opportunities that will advance their professional development, such as workshops/classes, mentorships or apprenticeships, residencies with theatre companies, or tuition costs to pursue professional training.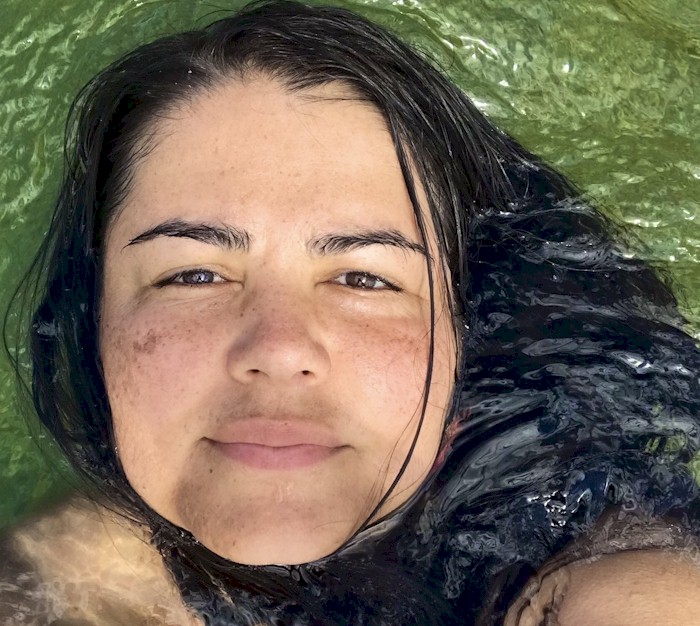 Sindy Angel
Professional mentorship with Carmen Aguirre
Sindy is a Theatre of the Oppressed practitioner and cultural connector born and raised in Cali, Colombia. She started the first arts-based program in the women's prison in her hometown and created a theatre company which offered shows and workshops with and for communities facing complex barriers in South America. Sindy has collaborated with companies like Neworld Theatre, Universal Limited, Electric Company Theatre, and Urban Ink. Sindy is a founding member of the Canadian Latinx Theatre Artist Coalition (CALTAC) and she was the Production Manager for Coyuntura 2020, an International Latinx Theatre Gathering in Canada. Sindy has facilitated Theatre of the oppressed workshops for women, youth, people with disabilities, immigrants, and refugees from all over the world.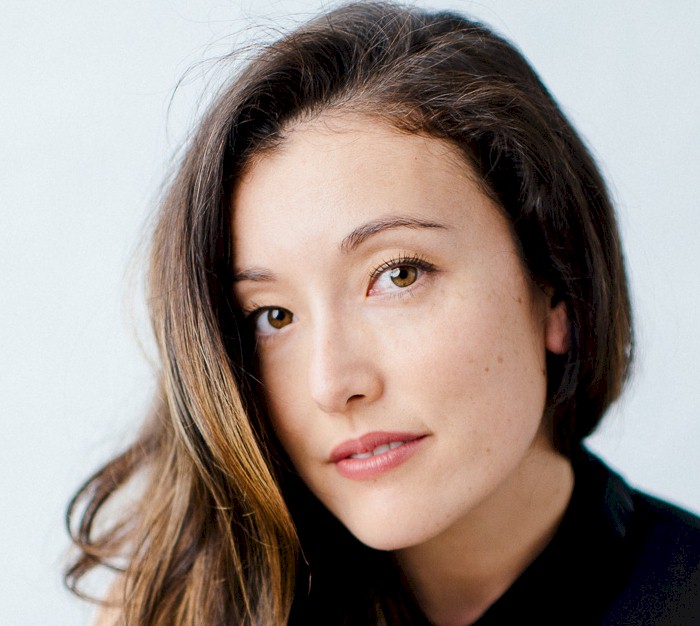 Yoshie Bancroft
Participation in Theatre Replacement's "New Aesthetics"
Yoshie (she/her) is a Japanese Canadian actor and theatre creator based in Vancouver. Her artistic practice is rooted in advocacy, collaboration and community. Since working on site-specific play Japanese Problem, her connection to the Japanese Canadian community has continued. She is a member of the Hastings Park Interpretive Centre Society–working to establish a commemorative interpretive centre at the site of the 1942 incarceration at Hastings Park. As artistic producer for Universal Limited Theatre, her interest in creating a more accessible theatre development model led her to become a Sign Language Interpretation student. Social justice and accessibility values permeate her work outside of theatre, and motivate her artistic practice. Select theatre: God Said This (Pacific Theatre), Forgiveness (Arts Club/Theatre Calgary), Exit, Pursued by a Bear (Globe Theatre), Griffin & Sabine (Belfry); JAPANESE PROBLEM (Universal Limited/Soulpepper); Home Is A Beautiful Word (Belfry/Sum Theatre/Persephone). yoshiebancroft.com | @yoshiebancroft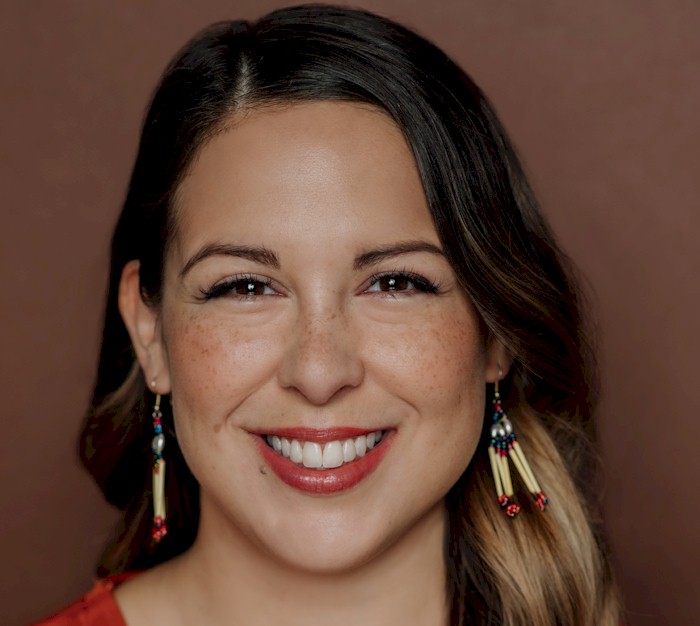 Michelle Bardach
Playwrighting mentorship with Matt Murray
Micelle is a Coast Salish Indigenous performer from the Sḵwx̱wú7mesh Úxwumixw (Squamish Nation). She holds a Bachelor of Performing Arts from Capilano University. Select theatre credits include Belle in Beauty and the Beast and Sophie in Mamma Mia (Arts Club), Eponine in Les Miserables (Chemainus Theatre Festival), and Jovie in Elf (Grand Theatre). She recently originated roles in two new Canadian musicals, Tell Tale Harbour (Charlottetown Festival) and Maggie (Theatre Aquarius/Charlottetown) with a third to be announced this winter. Michelle performs with two Indigenous music groups, M'Girl and Tillicum Shantie. And she is also a voice actor, most recently on the Netflix animated series Spirit Rangers, and a web series for Barbie. Michelle has loved writing since she was a teenager, and during the pandemic, began writing more fervently. She hopes to one day write a musical based on the true story of her ancestors.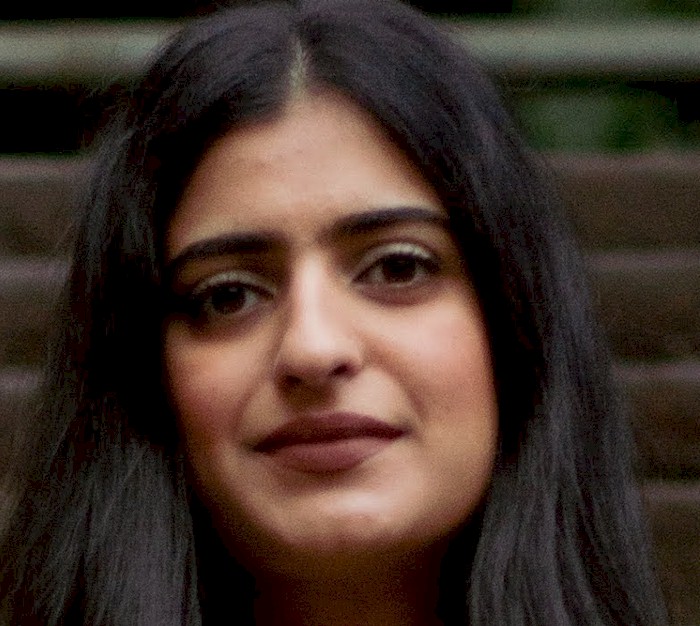 Gavan Cheema
Tuition support, Arthaus International Summer School
Gavan is a director, writer, producer, and co-Artistic Director of Theatre Conspiracy. She is based out of Vancouver: the traditional, unceded, and occupied territories of the Coast Salish peoples of the xʷməθkwəy̓əm (Musqueam), Skwxwú7mesh (Squamish), and Səl̓ílwətaɬ (Tsleil-Waututh) Nations. She is a first generation Canadian, with roots coming from the five rivers of Punjab. She is a recent recipient of the Sam Payne Award for Most Promising Emerging Artist at the Jessie Richardson Awards. Gavan's play Himmat premiered in Vancouver at The Cultch in May 2022 and will be presented at the Surrey Civic Theatres in Spring 2024. She holds a double major from the University of British Columbia in Theatre and History, as well as a high school teaching certification. She has created work and directed for various local, national and international stages and has extensive experience in youth engagement and theatre education and workshop facilitation.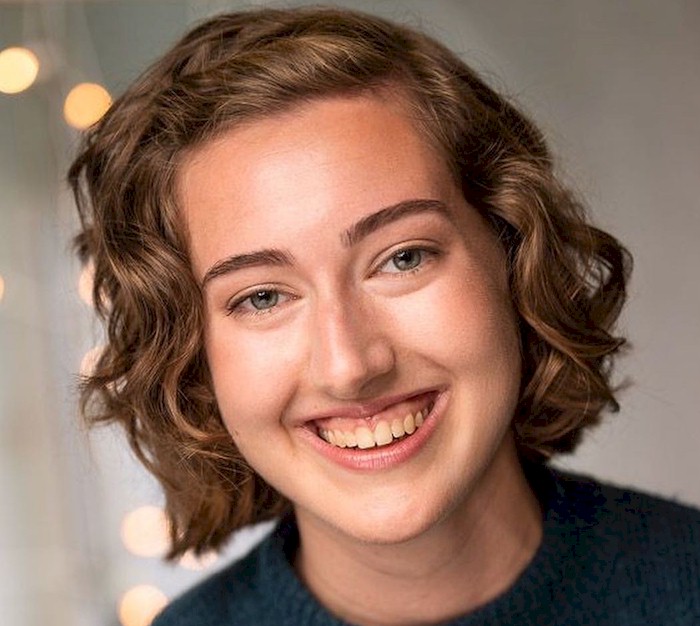 Ashley Chodat
Attend the LMDA conference in Banff
Ashley (she/her) is a playwright, dramaturg, deviser and teaching artist. In these roles, she has been fortunate to work for companies like Bard on the Beach, Arts Club, The Cultch, Green Thumb, Arts Umbrella, Little Mountain Lion, Carousel Theatre for Young People (Vancouver) Theatre SKAM, Kaleidoscope (Victoria) She is passionate about stories that explore teenage girlhood, science fiction and intergenerational relationships. Recent playwright credits include: June Bug (Vancouver Fringe winner of TYP Family Forward Award, UpintheAir's rEvolver Festival, Victoria Fringe) FRANK (Impulse Theatre Peek Show 14/Intrepid Incoming Fest) Ashley holds a Bachelor of Fine Arts in Applied Theatre from Uvic and a diploma in Theatre Performance from Douglas College. She is grateful to the teams at Playwrights Theatre Centre and Arts Club for supporting her journey as an early career dramaturg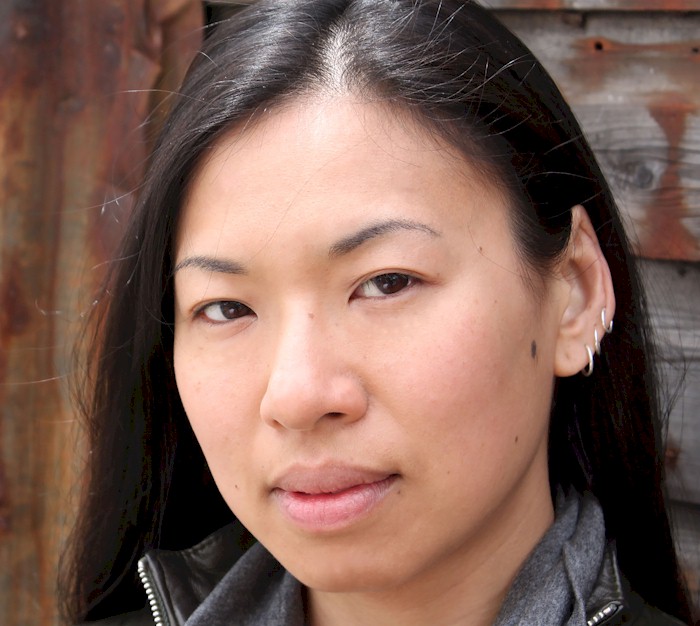 Carolyn Choo
Participation in Prague Quadrennial
Carolyn is a Properties Artist with over 15 years of experience across Canada. Her professional work has appeared on national and international stages with the Canadian Opera Company, Shaw Festival, and Banff Centre for Arts and Creativity. Her career has evolved to include building a larger community through teaching, mentoring and connecting with aspiring prop makers and is rooted in her pursuit for exploring and sharing props and scenic paint knowledge with other theatre practitioners. Carolyn has held the roles of Faculty Head of Props for the Props Builder Practicum Program at Banff Centre for Arts and Creativity, as a guest speaker with the Performance Production Program at Toronto Metropolitan University and as the Properties Master at the University of Calgary. Currently, she is the Head of Properties for the Phoenix Theatre at the University of Victoria. Carolyn holds a BFA Honours in Technical Production from Toronto Metropolitan University.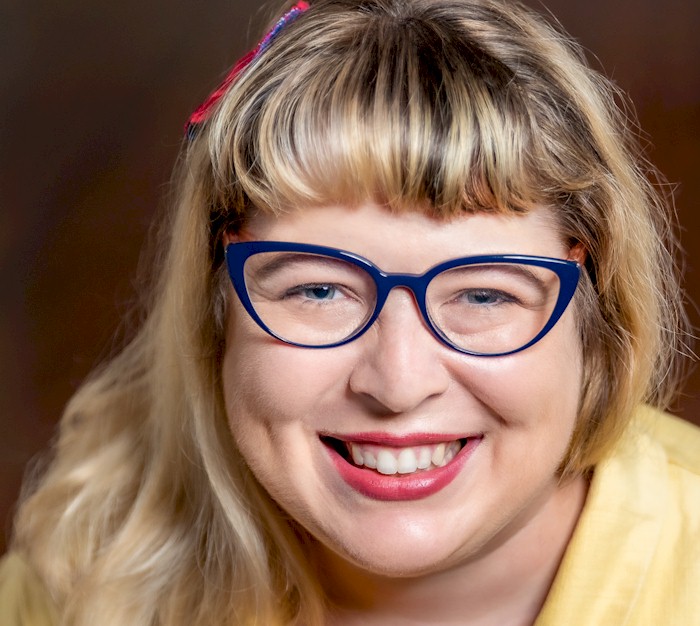 Dani Fecko
Tuition support, BCIT
Dani is a first generation Canadian of Czech and Slovak descent who lives on the unceded territories of the xʷməθkwəy̓əm, Skwxwú7mesh, and Səl̓ílwətaɬ Nations. She is Executive Director of Fascinator Management, an agency and consultancy. Fascinator consults and coaches internationally and nationally providing curated connections, network program design, tour and producing guidance and strategic planning. She was a Leadership Fellow with the Association of Performing Arts Professionals from 2016 – 2018 and a Fellow with ISPA from 2012 – 2014. Dani has served on juries for Creative Scotland, the Canada Council for the Arts, the BC Arts Council and New York's Creative Capital; and been on panels in Sweden, Darwin, Montreal, Scotland, Ireland, Vancouver and Ottawa and hosted workshops across the country. Dani is sometimes a sessional instructor on Creative Entrepreneurship at Simon Fraser University. She lives with her piano playing husband, Angus Kellett and their fish, Hyfinn, as well as many pandemic plants.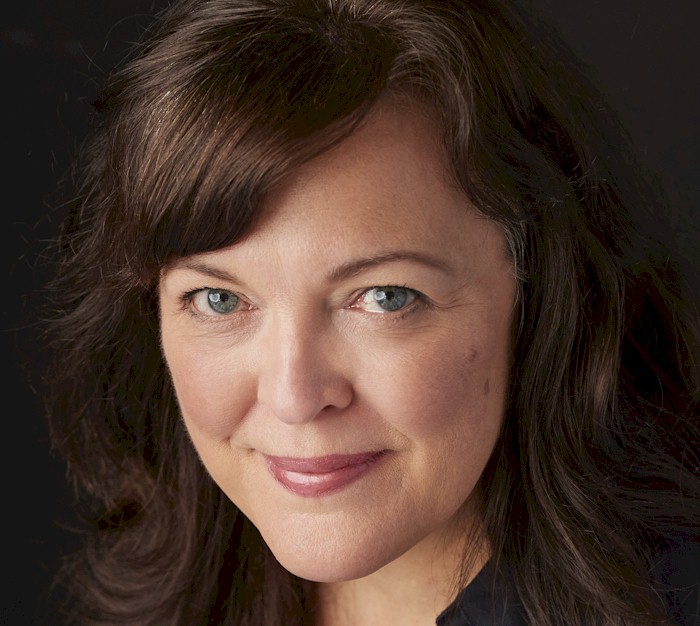 Lucia Frangione
La Mama playwrights retreat in Umbria
Lucia is an internationally produced award-winning playwright and actor. With over thirty plays to her name, she has been produced across Canada and in cities like Boston, NY, Chicago, San Diego, London and Warsaw. Some of her scripts include Me Meme Me Pi Theatre, Kindred The Belfry, The Thin Man Vertigo/Persephone, In a Blue Moon, Arts Club/Western Canadian/Thousand Island and Espresso Urban Stages/Pacific. Frangione is a top five Flannery list playwright and a proud member of the PGC. Her first novel, Grazie, has been published with Talon Books.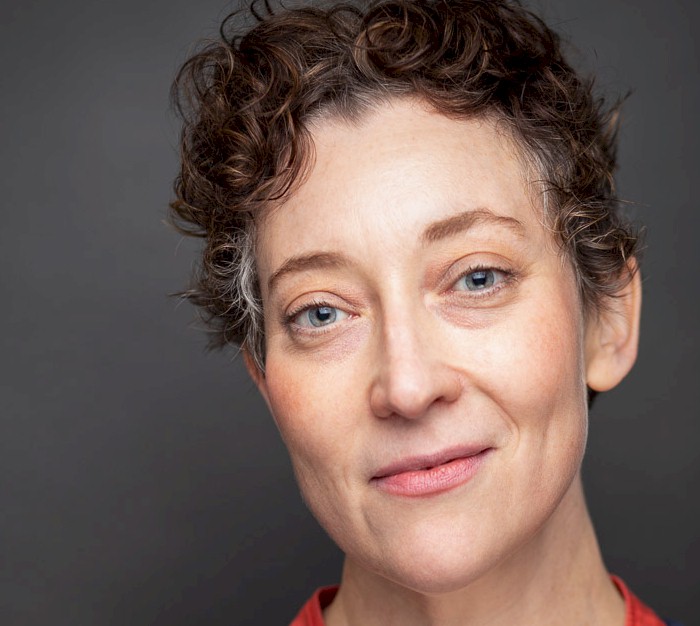 Joanna Garfinkel
Participation in Theatre Replacement's "New Aesthetics"
Joanna (she/any) is the Dramaturg, Creative Engagement at Playwrights Theatre Centre and co-founder, with Yoshie Bancroft, of Universal Limited. Current dramaturgy: National Queer & Trans playwriting unit; UL's To the Sea; Kamila Sediego's Engkanto, José Teodoro's Binary Star, Christina Cook's PTMYTS, Tara Cheyenne's Pants. Co-creator, with Yoshie Bancroft, of JAPANESE PROBLEM, a piece about the Japanese Canadian Incarceration, performed site-specifically in Vancouver, at Soulpepper in Toronto, and more. Joanna is struck by the systemic inequities that repeat in Canada, and commits to trouble those patterns through performance. Other credits: Berlin: The Last Cabaret (PuSh), PQLB, (Passe Murailles) Nominated for three Jessie awards; Pure Research grant (Nightswimming), Sydney Risk award for directing. Joanna moved to Unceded Coast-Salish territory to get MFA in directing at UBC, and focus since has been primarily in new play development, multidisciplinary, and site-specific work. She has trained with Anne Bogart and the SITI Company in New York.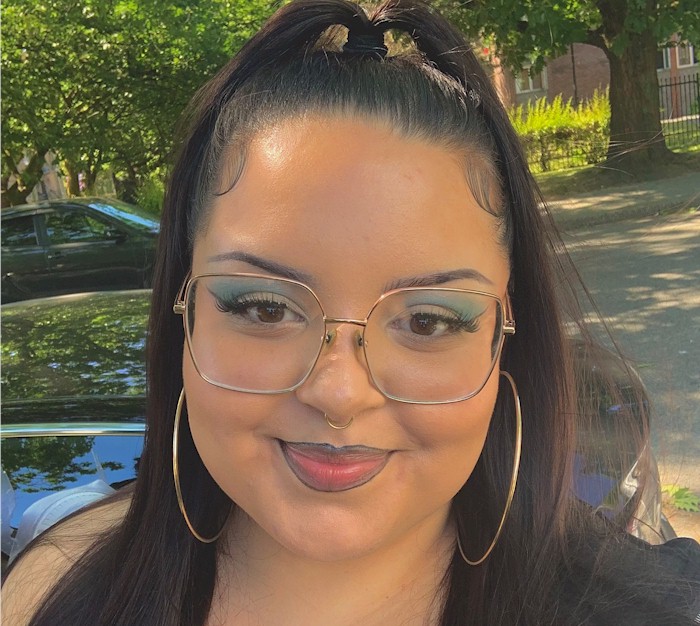 Ashleigh Giffen
Playwriting mentorship with Lisa Cooke Ravensbergen
Ashleigh is a 25 year old Oji-Cree artist. She is a multi-disciplinary artist exploring dream state, realm travel, and fragmented histories through lenses of critical Indigeneity and discouraging genre. Her first play, Kamwatan Nipe (Quiet Water) held its first reading at the Arts Club Theatre company, and she is currently in the process of a full length commission at the Arts Club writing its duo project. She was the 2nd place winner of the 2019 Canadian Arts and Stories writing contest, as well as the 2019 Writing in the Margins poetry winner in Briarpatch magazine. She also is the 2nd place winner in the 2020 Room magazine poetry contest. Her stop motion film, Pesowan, created in collaboration with Maura Tamez, was featured in the Lake Country Art Gallery for two exhibits this last summer season and was also featured at the Kelowna Art Gallery as well as her multimedia collage work. She currently lives in Vancouver BC with her two cats.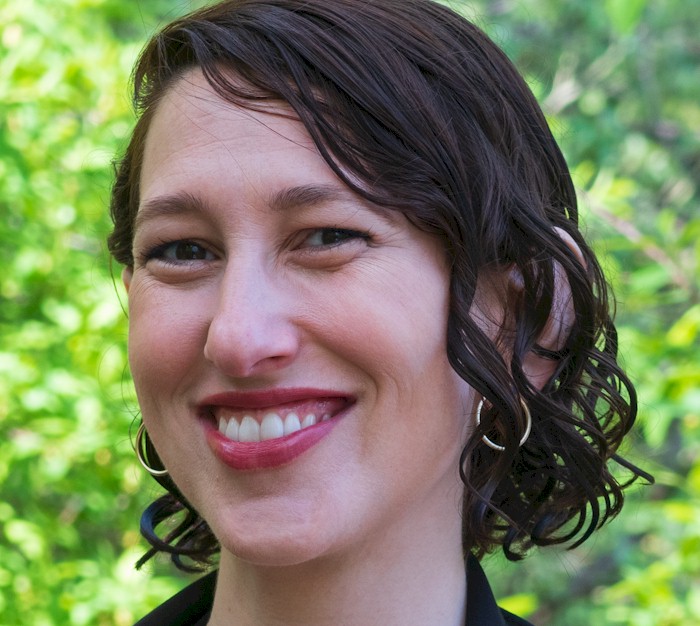 Hila Graf
Tuition support, Queen's University
Hila (she/her) is a theatre administrator, educator, and director. She is the Education & Community Engagement Manager at the Arts Club Theatre Company, where she has designed, created, and produced numerous programs, events, and performances that aim to strengthen communities and empower individuals. As a facilitator and artist, she has worked with organizations such as Instruments of Change, Arts Umbrella, UBC Research-Based Theatre Collaborative, the Jewish Community Centre, and Vines Festival. She holds two degrees: a B.Ed.FA. in Directing and Teaching Theatre from Kibbutzim College in Tel Aviv, and a BA from Tel Aviv University's Multidisciplinary Honors Program in Humanities and Arts. Hila is currently pursuing an Arts Management Graduate Diploma with Queen's University.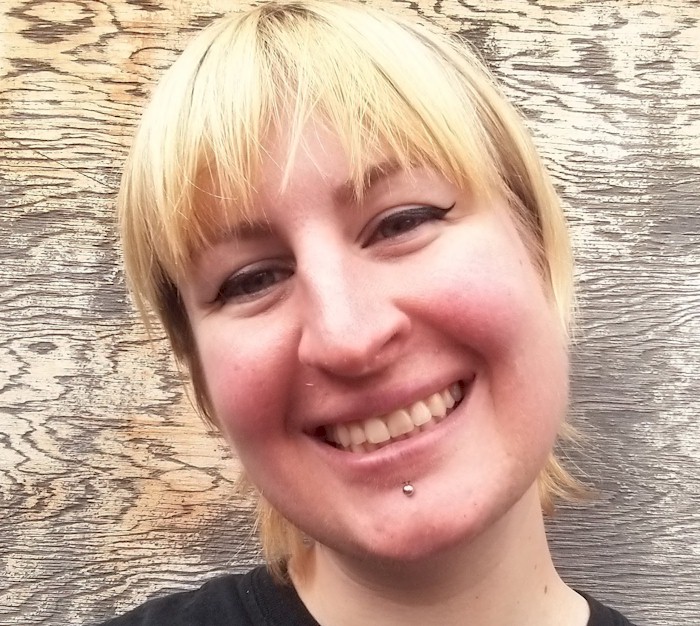 Tegan Klancnik
Scene painting seminar at Cobalt Studios
Tegan is a scenic artist who has been seduced by colour, shape, and texture from a young age, drawing inspiration from the beauty of the Coast Salish lands (specifically Musqueam, Squamish and Tsleil-Waututh) on which she resides. Since graduating with a double major in Theatre Production and Design and Visual Art from UBC in 2018, she has painted for twenty-five different companies in the lower mainland and beyond, ranging from small dance productions, to teaching workshops at Langara's Studio 58, to working for large-scale companies such as the Arts Club, the Vancouver Opera Association, and Bard on the Beach. Tegan is deeply grateful to all her scenic mentors over the years, and hopes that she can continue to grow her skills and pass on her knowledge to the next generation of scenic artists as well as they have taught her.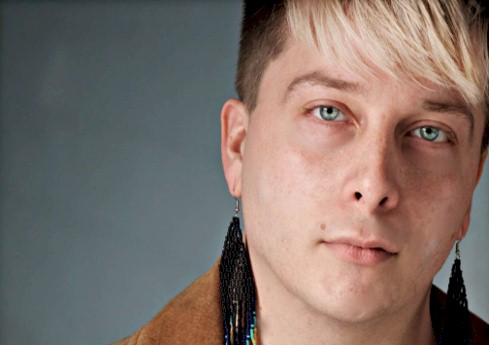 Damion LeClair
Script development with Weesageechak 36
Damion is an award-winning Métis and Two Spirit multi-disciplinary artist, located on the unceded and ancestral territories of the xʷməθkʷəy̓əm, Sḵwx̱wú7mesh and səlilwətaɬ Nations. Damion was one of forty Indigenous artists across "Canada" to be awarded Native Earth Performing Arts' 40 Seeds for 40 Seasons, which will help them facilitate the development of their solo show about the Rougarou, a Métis legend. Some past credits include: Our Town (Peninsula Productions), Juggle Me Not (Axis Theatre), Old Man Little Man (Studio 58), Blue Stockings (Studio 58), A Chorus Line (Studio 58), The Kitchen (Studio 58) Th'owxiya (Axis Theatre) and CITY NDN LUV (Savage Society/Full Circle: First Nations Performance). Upcoming: Rumble Theatre's Tremors Festival 2023 "Braiding Peonies" by Sobia Shaheen Shaikh and Th'owxiya: The Hungry Feast Dish National Tour 2023. Damion is grateful for the Arts Club's contribution to the continued development of their solo show "Rougarou" through the Bill Millerd Artist fund.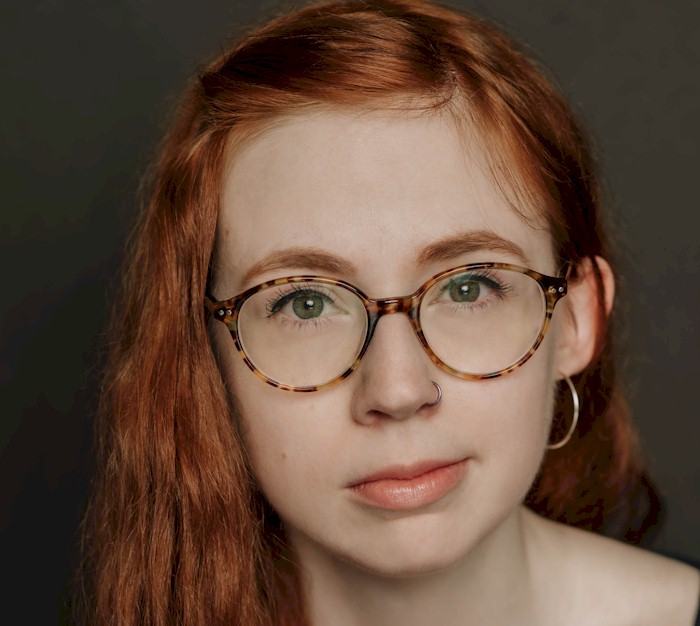 Cadence Rush Quibell
Dance and voice lessons
Cadence (they/she) is relatively new to the theatre world, having done their first two shows this year—Teenage Dick (Arts Club Theatre Company), and The Prom (Theatre Under the Stars). They grew up doing junior theatre productions as a kid, but took about a decade off from theatre for medical reasons. They are forever grateful to Realwheels Theatre for getting them started when the Realwheels Acting Academy for disabled actors launched in Fall 2021. Cadence is passionate about being a part of authentic representation in theatre, and bringing queer, disabled, neurodivergent, and/or Jewish stories to life. They live in Langley with their very supportive wife, Jenn, and two indifferent cats. They are deeply grateful to the Arts Club and the Bill Millerd Artist Fund for facilitating crucial training that will help them make up for lost time learning dance and voice. @cadencerushquibell (Instagram/TikTok)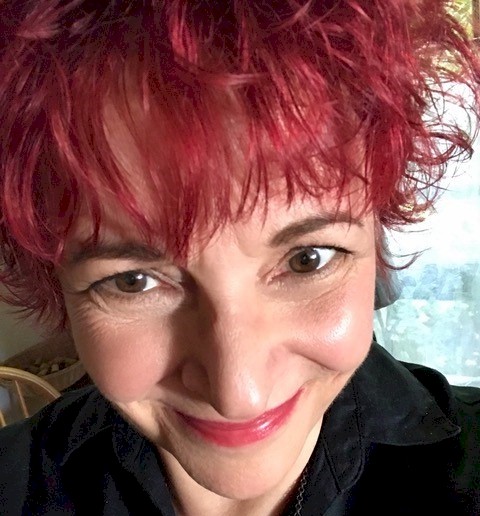 Linda Quibell
Tuition support, Oxford Centre for Life-Writing retreat
Linda has been a performer, theatre practitioner and administrator in Vancouver for almost forty years, many of those as co-Artistic Director of Felix Culpa (with David Bloom). A graduate of Studio 58, she has collaborated with almost every theatre company on the West Coast, and has been nominated for numerous Jessie Awards. Memorable productions include Und and Salman Rushdie and Me...a Love Story (Felix Culpa), Mrs. Warren's Profession (Alley Theatre), Into the Woods (Patrick Street Production), Top Girls (Vancouver Playhouse) and Calendar Girls (Arts Club Theatre). She is unimaginably grateful to the Arts Club Theatre and the Bill Millerd Artist Fund for helping her to realise the leap into the next stage of her career.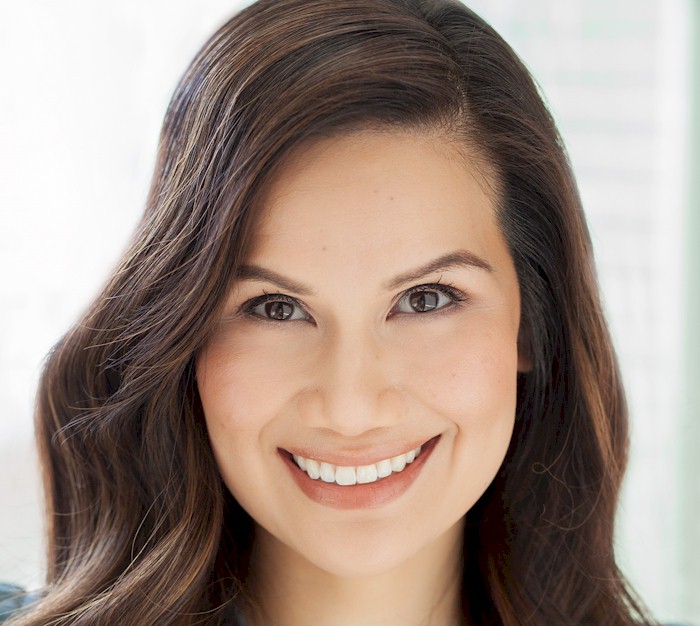 Carmela Sison
Script supervisor training with BCIT
Carmela (she/her) is a Filipino-Canadian artist living and working on the unsurrendered traditional territories of the Musqueam, Squamish, and Tsleil-Waututh Nations. She is a graduate of the University of Alberta's BFA in Acting program and has been working in theatre and film since 2010. Select theatre credits include Miss Bennett: Christmas in Pemberley (Arts Club), Two Gentlemen of Verona, The Merchant of Venice (Bard on the Beach), Much Ado About Nothing (Theatre Calgary), Are We There Yet?, Consent, Under Cover (Concrete Theatre), Cowboy Vs. Samurai (Chromatic Theatre). Beyond acting she has also taken on producing, arts administration, and coaching for young actors. She is a past participant in Workshop Theatre Montreal's Glassco Translation residency in Taddousac, Quebec, and recently completed a two-year translation and adaptation development of a Tagalog translation of A Taste of Empire by Jovanni Sy titled Lasa ng Imperyo with Nina Lee Aquino and Jovanni Sy.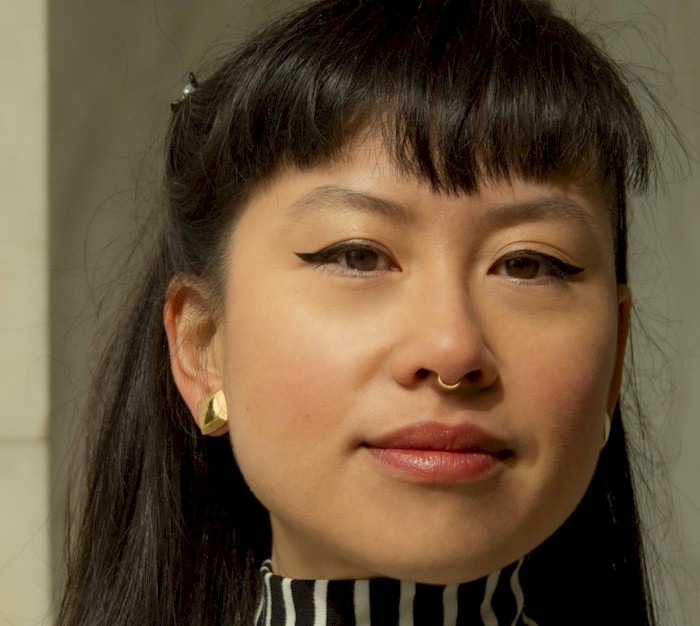 Nancy Tam
Residency at SCA Precursor Lab (Prague Quadrennial)
Nancy is a Sound Artist who works and lives on the unceded territories of the Sḵwx̱ wú7mesh, Musqueam and Tsleil-Waututh Nations. Her practice is collaborative, often models after devised theatrical processes. Her work fuses sound and performance as primary media with a specialization in spatialized multi-channel sound performance for live and fixed media. Her current research triangulates between sound, space, and body to investigate notions of horizontality and peripherality in the context of immersive spatial and sonic designs. Nancy is a founding member of the Vancouver-based interdisciplinary performance collective A Wake of Vultures as well as the Toronto-based Toy Piano Composers collective.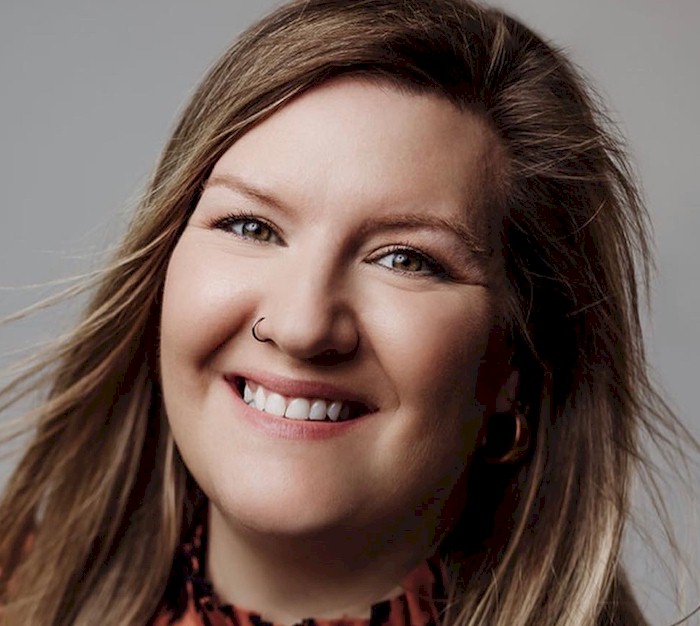 Michelle Thorne
Assistant Director for Guys & Dolls at the Arts Club
Michelle is a practice-based Director, Designer, and Educator residing on the traditional lands of the xʷməθkwəy̓əm (Musqueam), Skwxwú7mesh (Squamish), and Səl̓ílwətaɬ (Tsleil-Waututh) Nations. Thorne's work focuses on building community through innovative and collaborative performance arts experiences. Originally from Fort McMurray, Alberta, Thorne is the co-founder and former Artistic Director of Theatre; Just Because. Since graduating with an MFA in Directing from the University of British Columbia, she has worked with Excavation Theatre, Rice & Beans Theatre Company, The Arts Club Theatre Company, Playwrights Theatre Centre, Vancouver Fringe, Keyano Theatre, Arts Council Wood Buffalo, Vancouver Young Actor's School, and the Lights Up Musical Theatre School. Thorne is the recipient of the Yvonne Firkins Prize and the Sydney J. Risk Award in Directing with UBC. After a short hiatus to give birth to her daughter, Michelle is excited to return to the Director's chair this fall with First Impressions Theatre Company's production of "Always, Patsy Cline".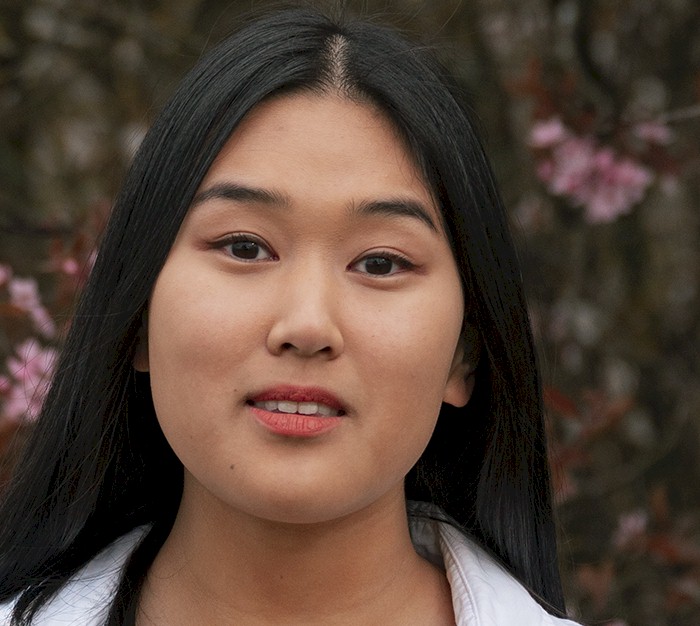 Megan Wong
Intimacy Director training
Megan (she/they) is a queer, neurodivergent, Chinese-Canadian Intimacy Professional working primarily in the Pacific Northwest. She has trained in staged intimacy internationally with various organizations, including Intimacy for Stage and Screen (UK), Theatrical Intimacy Education (USA), Principal Intimacy Professionals and the National Society of Intimacy Professionals (Canada). She is a committee member of the National Society of Intimacy Professionals and worked under the mentorship of established Intimacy Professionals, including Amanda Liz Cutting and Phay Moores. Megan has worked on multiple film/theatre productions, including Superman & Lois season 3 (Warner Bros.), Why Can't My Life Be A Rom-Com? (NBC), Seventeen (Western Canada Theatre), Reginald the Vampire (SYFY), and As You Like It (Victoria Shakespeare Society). With her background in classical ballet, movement theatre, psychology (BA), and experience as a special educator and sexual assault support worker, Megan aims to support performers in their needs on stage and screen through a trauma-informed lens.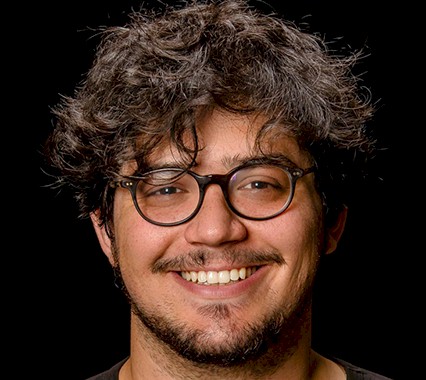 Wladimiro A. Woyno Rodriguez
Participation in Prague Quadrennial as co-curator
Wladimiro is a live performance designer and technologist with experience spanning contemporary theatre, opera, dance, concerts, and time-based installations. His work explores and contributes performance designs that engage the sensory imagination. He's contributed to over 100 productions and projects, and his work has been performed across Canada and internationally. Originally from Bogotá, Colombia, he holds an MFA in Design from Yale School of Drama and a BFA in Theatre Design from The University of British Columbia, with further professional training at The Banff Centre. He teaches at SFU's School for the Contemporary Arts. www.wawr.ca
2022 recipients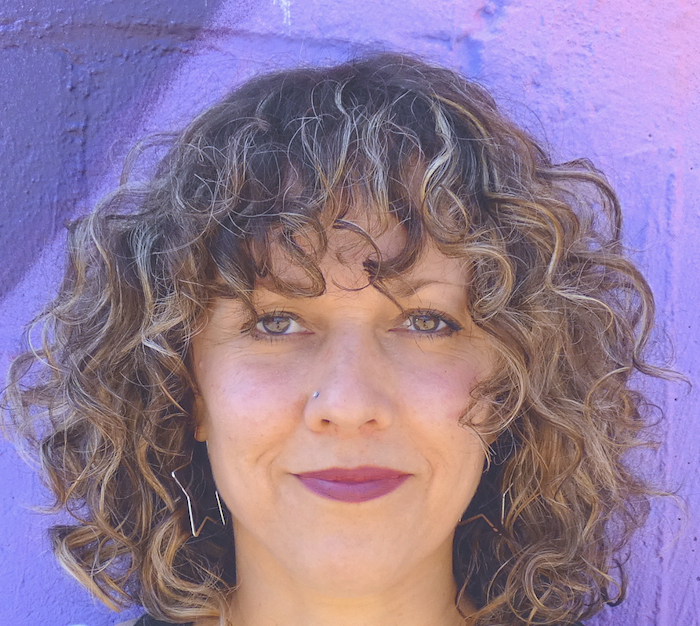 Carmen Alatorre
Set design courses, University of the Arts, London
Originally from Mexico, Carmen is a Latinx artist who earned her MFA degree in Theatre Design at UBC (2010) and has lived in the unceded traditional territories of the Musqueam, Squamish, and Tsleil-Waututh First Nations (Vancouver) since 2006. Her recent design credits include work for companies such as the Arts Club Theatre Company, Bard on the Beach, Globe Theatre Regina, Royal Manitoba Theatre Centre, Citadel Theatre, Electric Company, Milwaukee Rep Theater, and Chicago Shakespeare Theater. Carmen is an Assistant Professor at University of Victoria. She is also a recipient of three Jessie Richardson Theatre Awards.
carmenalatorre.com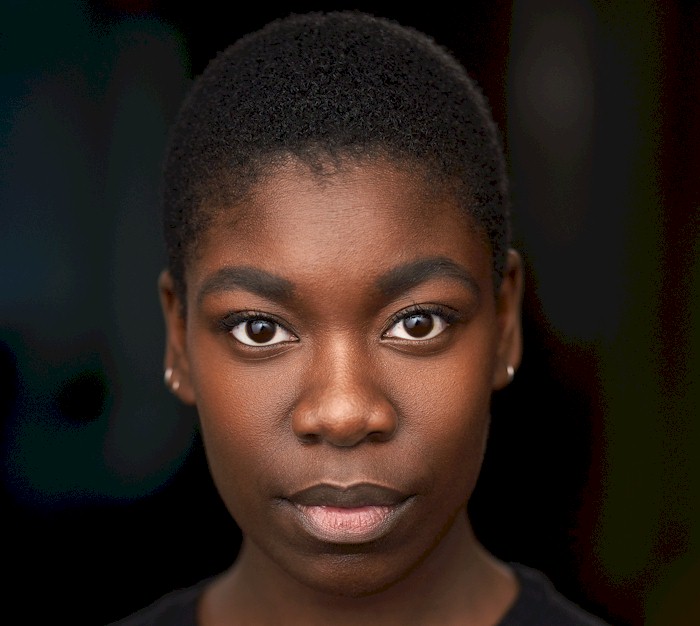 Ivy Charles
Training at the Dance Centre; Arts Club Actor's Intensive
Ivy hails from Winnipeg, Treaty 1 Territory, homeland of the Métis Nation. She is now based in Vancouver, on the traditional, ancestral, and unceded territory of the Coast Salish Peoples—Squamish, Tsleil-Waututh, and Musqueam nations. Select theatre credits include Orlando (RMTC); Beautiful Man (Pi Theatre); East Van Panto: Pinocchio (Theatre Replacement); Urinetown, Antony and Cleopatra, and Cabaret (Studio 58). Ivy graduated from Studio 58's theatre program in April 2020. Her play Inhale was produced as part of the Hot House series in 2019. Ivy was the Head Coordinator of Studio 58's Diversity Committee in 2019/2020 and Head Facilitator in 2018/2019. Ivy voiced The Map in Mx by Lili Robinson, winner of the Cultchivating the Fringe Award, and was awarded an Hnatyshyn Foundation Developing Artist Grant (English theatre) in 2019.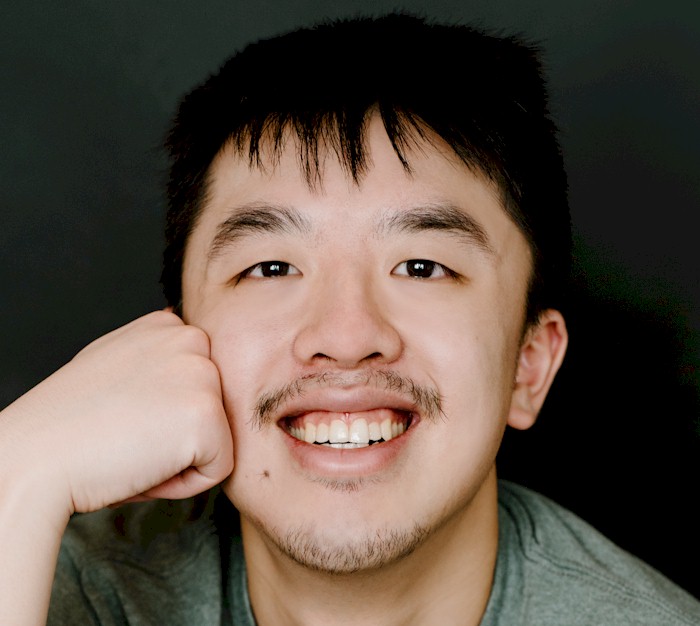 Howard Dai
Acting coaching with Raugi Yu
Howard is a Taiwanese actor, writer, and theatre artist. Recent co-creation/performance credits include Passenger Seat (Library Performance Co.); 蝦仔 Little Shrimp (Carousel Theatre); Collider (Single Thread Theatre); and New Societies (re:current theatre). He is currently writing a new play, 菠蘿麵包Pineapple Bun, that explores nostalgia and diasporic guilt, supported by rice & beans theatre, and by PuSh Festival and Royal Court Theatre as their 2022 digital artist-in-residence. Howard is being mentored by Charles Douglas in movement and performance capture throughout 2022 with the generous support of the Canada Council for the Arts. Howard works on the unceded land of the xʷməθkʷəy̓əm, Skxwú7mesh, and səl̓ilwətaɁɬ nations. He is currently an Associate Artist with rice & beans theatre and is a graduate of SFU's School for the Contemporary Arts.
howarddai.com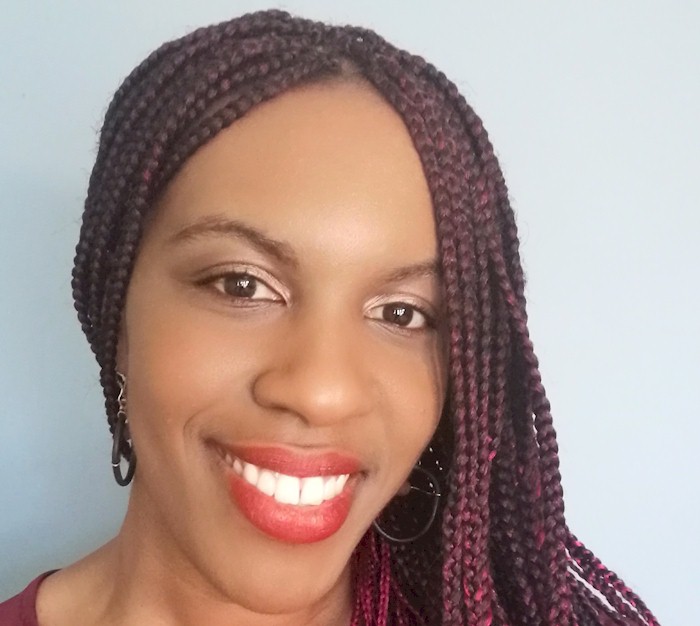 Alisha Davidson
Writing mentorship with Chelene Knight
Alisha (she/they) is a multidisciplinary artist of Jamaican descent living on the unceded territories of the Musqueam, Squamish, and Tsleil-Waututh First Nations. A theatre graduate of Canterbury Arts High School and Studio 58, Alisha performed in two musical plays with the Caravan Stage Company: Hacked: The Treasure of the Empire (2015) and Nomadic Tempest (2018). They performed as Mz Nancy in Mx (2019) and reprised the role in 2021. Alisha has studied Pochinko clown, participated in Rumble Theatre's Director's Lab and Green Thumb Theatre's Playwright's Gym. Alisha recently completed The Writer's Studio at SFU, specializing in poetry and prose. This year Alisha is co-producing the 3rd annual Unbound Reading Series and assistant directing 'da Kink in my Hair at the Arts Club.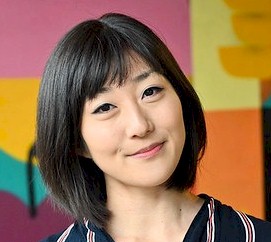 June Fukumura
Bouffon mentorship with Eric Davis
June is a multi-disciplinary Japanese-Canadian theatre artist with a BFA in Theatre Performance from SFU. June is the co-founder of New(to)Town Collective, an artist collective in Vancouver. In 2019 New(to)Town Collective produced My Name is SUMIKO, a one-woman clown show written, performed, and directed by June. The sold-out run won the Public Market Pick of the Fringe Award. She is also the co-artistic director of Popcorn Galaxies, an experimental theatre company interested in re-enchanting the everyday through unconventional site-responsive works. Her practice includes acting for theatre/film/tv, clowning, devised theatre, dramaturgy, puppeteering, and producing. Additionally, she is a neurodiverse, dyslexic artist and works as a speaker, advocate, and educator.
junefukumura.com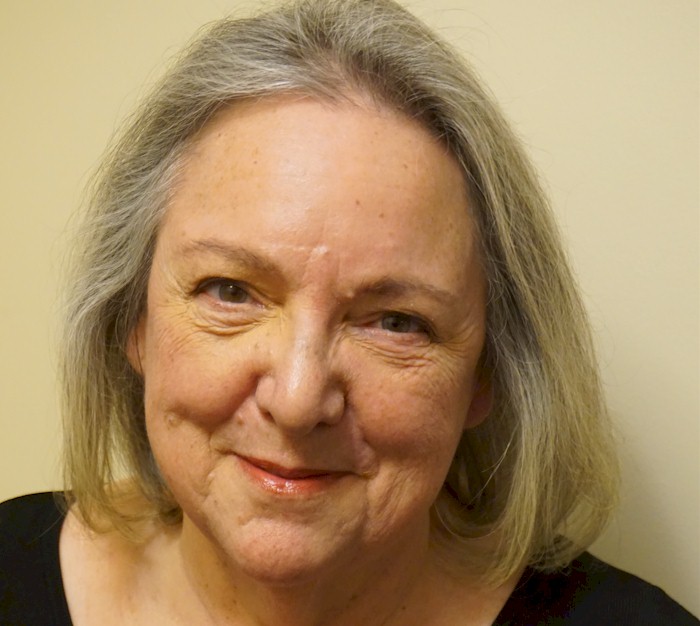 Penny Handford
Penny Handford
Originally from England, now living in Vancouver, Penny fell madly, passionately, and eternally in love with acting later in life. Her stage performances to date include Emilia, Much Ado About Nothing, and Lear Inc. Her film credits include Busker, The Bureau, and Curtain Call. Penny's artistic practice is informed by her life as a woman, a daughter, a mother, a grandmother, an activist, and a professional. She is very grateful to her instructors, family, and friends for their support and to the Bill Millerd Artist Fund for giving her the opportunity to improve her skills. Penny is deeply aware that she is living and creating on the unceded traditional lands of the xwməθkwəy̓ əm (Musqueam), Skwxwu7mesh (Squamish), and Səl ̓ ilwətaʔ/Selilwitulh (Tsleil-Waututh) nations.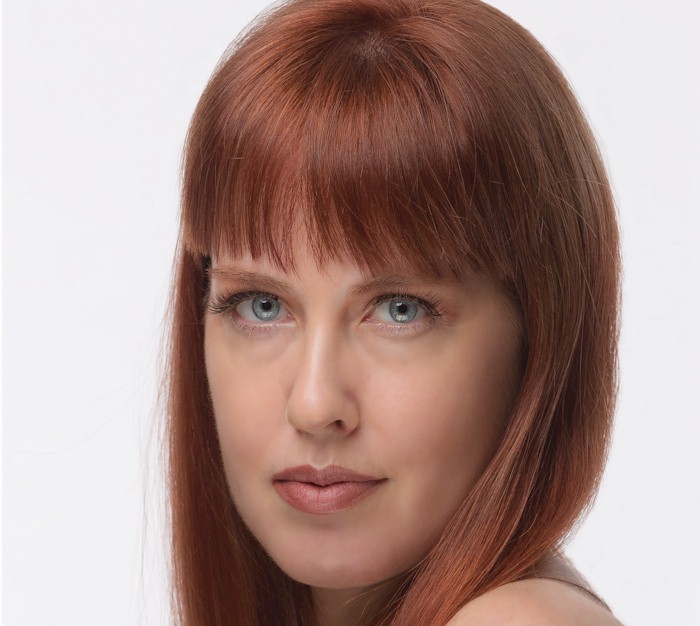 Evangela Kepinski
Arts Club Actor's Intensive
A graduate of both Langara College's Studio 58 and Trinity Western University with a BA in theatre, Evangela has previously worked with companies such as Pacific Theatre and Rumble Productions, and has toured with Axis Theatre's Shalakazap! Evangela has recently performed with United Players in The Here and This and Now and is currently enrolled in the Actor's Intensive program at the Arts Club. She resides in Kitsilano with her husband and two children.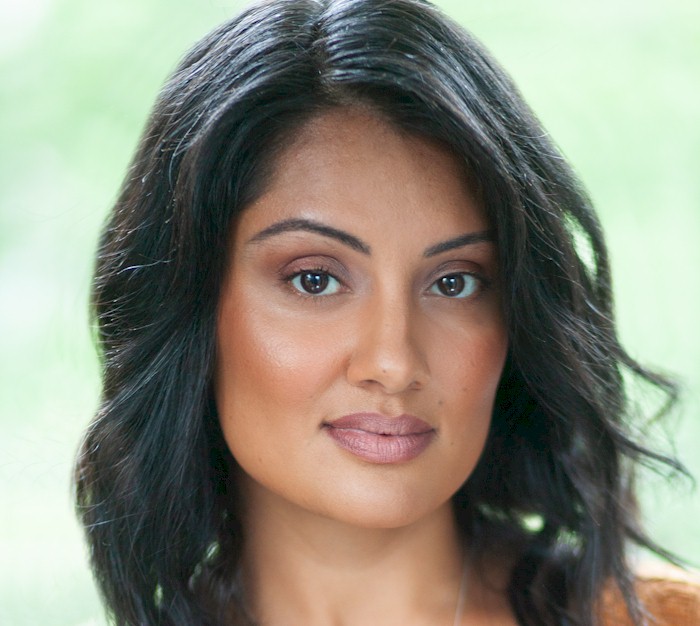 Krystal Kiran
Directing apprenticeship at the Shaw Festival
Currently serving as the City of Richmond's Branscombe House Artist-in-Residence for 2022, Krystal is a Punjabi-Canadian performing artist and educator whose body of interdisciplinary work explores "third culture" identity and the arts as healing practices. She is trained in both Western and Indian classical arts practices. As a performer, Krystal has performed on Broadway, Mirvish, and Shaw Festival stages, and has toured internationally in stadiums as a featured vocalist alongside composer AR Rahman. Krystal has taught in a variety of arts institutions and educational spaces across Canada, the US, Europe, and India. A certified yoga, Pilates, and meditation instructor, Krystal is deeply passionate about exploring dance and the performing arts as healing modalities. She loves working with children and is committed to cultivating inclusive environments for students of all ages and backgrounds.
krystalkiran.com
houseofkiran.com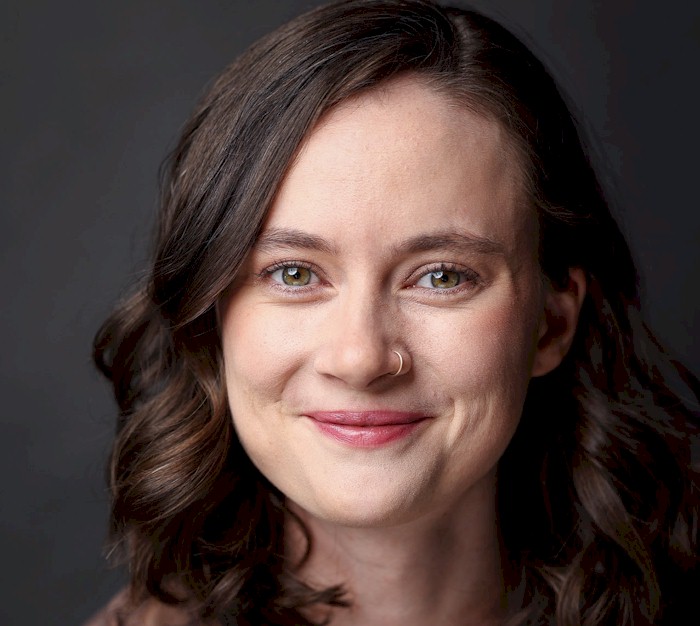 Paige Louter
Devising Intensive with Ghost River Theatre
Paige is a theatre creator hailing from the traditional territories of the Erie, Neutral, Huron-Wendat, Haudenosaunee and Mississaugas (Hamilton), with an MA in Theatre from the National University of Ireland. She's committed to the lifelong process of learning and unlearning in the context of equity, justice, and access, and is grateful to many, many teachers along the way. Managing Producer of ITSAZOO Productions, Paige is pursuing certification as an intimacy director. Recent credits include co-producing and acting in The Wolves (With a Spoon /Rumble, Jessie nomination: Outstanding Production); Danny and the Deep Blue Sea (Stone's Throw); and The Human Ear (Untold Wants); and performing in The Lonesome West (Cave Canem); Tiny Replicas (Rumble); and Twelfth Night (Tottering Biped).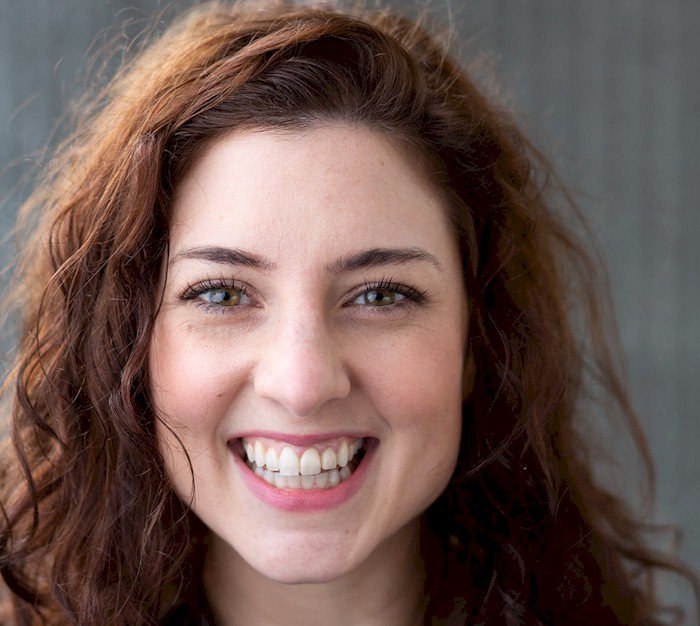 Sarah Marchand
Digital development workshop with Vansortium
Sarah is an award-winning performer, producer, and founder of alma matters productions. She received her BFA in Acting at Concordia University and her MA in Performance Studies at the University of Toronto. Her creative mandate focuses on new Canadian works that explore mental health, intersectional feminism, ageism, and cultural identity. Most recently, Sarah directed and produced a workshop of Majid Tafreshi's Love at 752, a new play featured on CBC's Early Edition with Stephen Quinn. Select awards: The Hnatyshyn Foundation's Emerging Artist Grant (Best Actress in English Theatre), The Second City's Tim Sims Encouragement Fund Award (nominated), and the Carolyn and Richard Renaud Grant for Acting.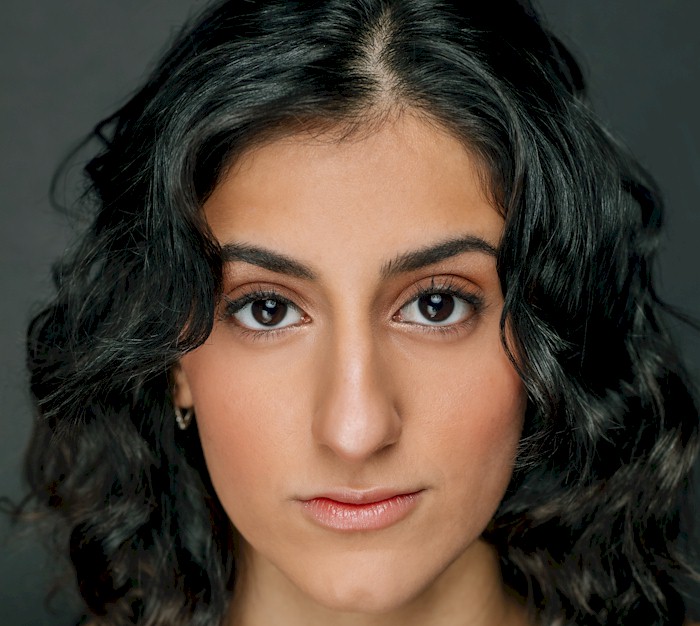 Anahita Monfared
Tuition support, New York University
Anahita (they/she) is a queer and Iranian actor, writer, and spoken word poet. Recent theatre includes The Indiscreet Toys (ETW) and A Giving Tree (Playwright Horizons). Anahita has also appeared in independent film productions such as I'll Never Forget My High School Friends and Fade In, where themes of sexual assault, race, and queer romance coupled were brought to the screen. They are currently the Artistic Production Intern at Neworld Theatre, a part of Frank Theatre's Telling It Bent cohort and the Arts Club's LEAP Playwriting Intensive. They are currently taking a leave of absence from pursuing a degree in Theater at New York University, and are so grateful to be able to use the funds from this scholarship towards returning to their studies in the fall.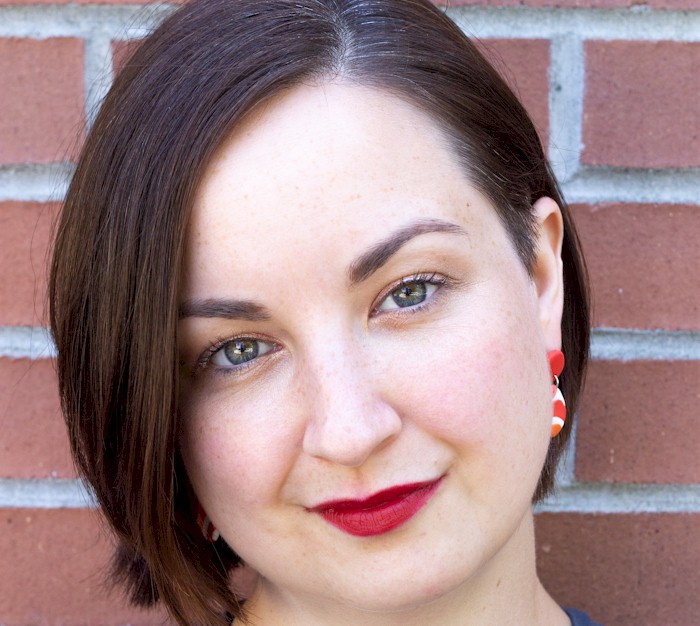 Carolyn Moon
Intimacy direction training
Carolyn (she/her) is a stage manager, technician, and technical designer working on the unceded territories of the Coast Salish peoples colonially known as Victoria, BC. Carolyn has stage managed for the Greater Victoria Shakespeare Festival (Love's Labours Lost, Macbeth, Cymbeline); William Head on Stage (The Crossroads: A Prison Cabaret, The Emerald City Project); and the Wonderheads (A Wonderheads Christmas Carol). Carolyn is excited to explore intimacy direction as she believes that instituting trauma-informed practices in theatre builds community and results in better experiences and better art. Carolyn would like to thank the Arts Club for the opportunity to expand her practice in this way.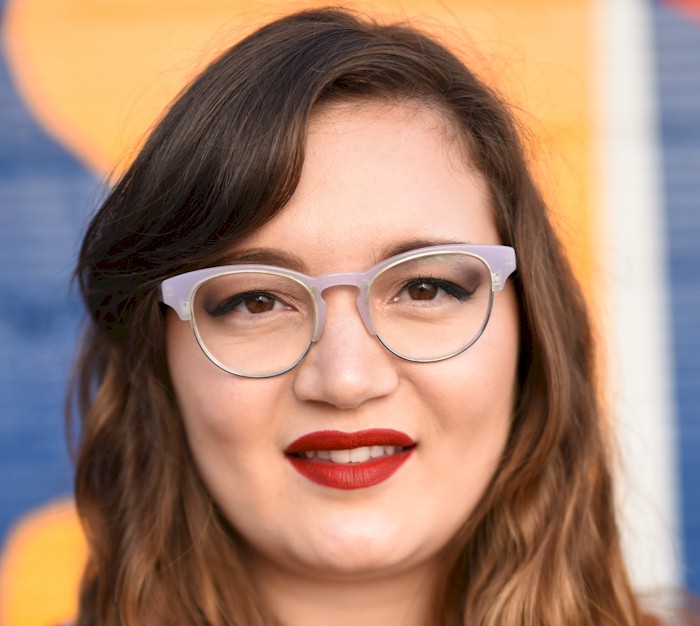 Monica Ogden
Why Not Theatre's ThisGen Fellowship
Monica (she/they) is an award-winning queer, disabled, Filipina, Polynesian, British storyteller, actor, and comedian. Her Lilang migrated to Kapuskasing, ON, from Santa, Ilocos Sur, Philippines in 1966, and Monica's family live uninvited in the territories of the lək̓ʷəŋən and W̱SÁNEĆ peoples. Their solo show Monica vs. The Internet, directed by K.P. Dennis, toured six cities across Canada in 2019, was presented at Second City Toronto (2019) and the National Theatre School of Canada (2020), and was recently recognized with the 2020 Witness Legacy Award from the Pro Art Alliance and the Witness Legacy Blanket. Monica holds a BA with distinction in Gender Studies from the University of Victoria and produces with Rage Sweater Theatre Productions, their disabled QT2BIPOC led/centered theatre company. Monica vs. The Internet will be presented as part of RISER 2022 with Why Not Theatre.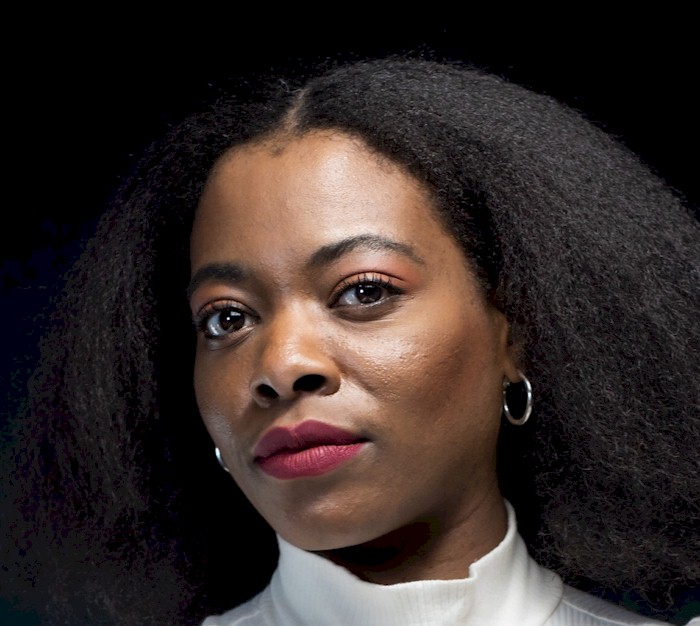 Monice Peter
Tuition support, BCIT
Monice is a professional actress with over 10 years of stage and screen appearances. Most notably, she spent three seasons at the Stratford Festival and one season acting at the Shaw Festival. A reading of her play Ruth was presented at the 2018 Springworks Festival. Currently, her play Burnt Cork is being developed with the support of Urban Ink Theatre. Monice is on a mission to engage with community through her creative endeavours. Her social justice energy is currently flowing with the Vancouver Artist Labour Union Co-operative and with the African Friendship Society. Both organizations prioritize community building and cultural education from a personal and authentic place. Monice's work strongly inhabits the same principles.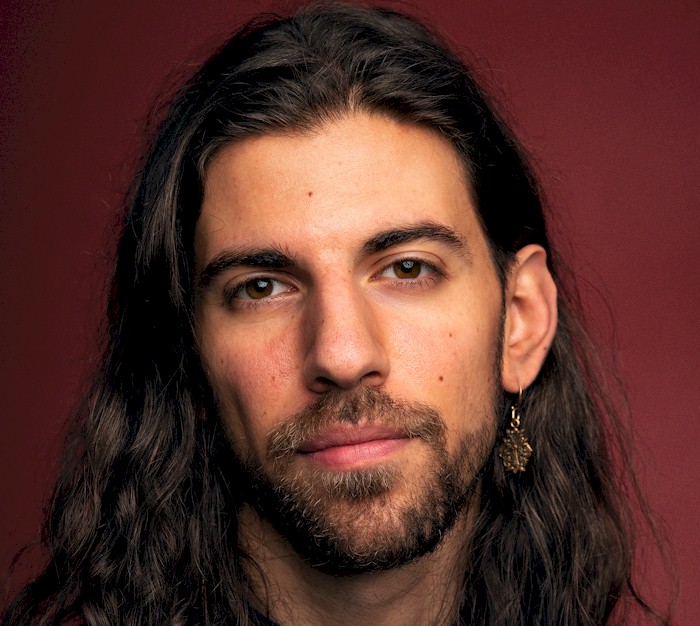 Brian Postalian
Critical Response Process training
Brian (Բրայն Փոսթալյան) is an arts administrator, educator, and creator born and raised in Toronto/Tkaronto by way of Armenia, Ireland, Wales, and the Czech Republic. Brian is the founding artistic director of Re:Current Theatre, which is dedicated to creating work that reimagines gathering and will be touring their interactive playable performance of New Societies to Ontario after premiering it in Vancouver this summer. His work co-creating Access Me with the Boys in Chairs collective was published by Playwrights Canada Press as part of Interdependent Magic: Disability Performance in Canada in spring 2022. Brian is a sessional instructor within the School of Performance at X University and has been a guest lecturer at the University of Toronto and SFU.
brianpostalian.com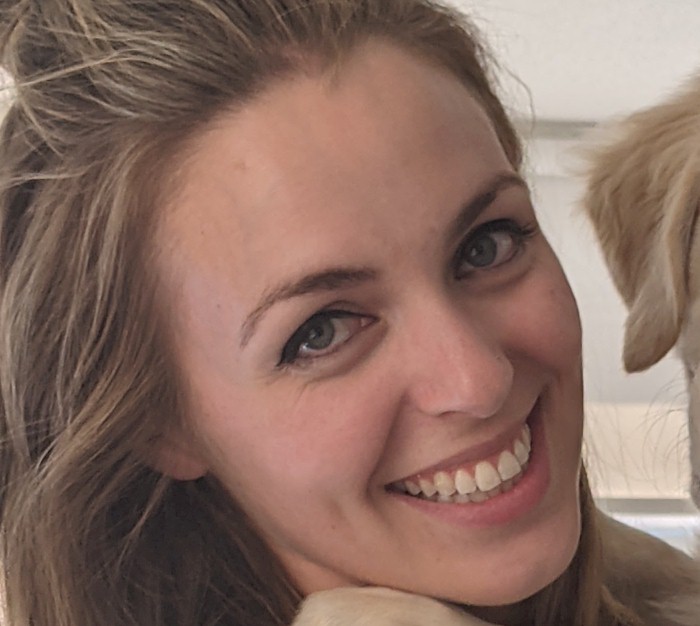 Danelle Schiele
Tuition support, Capilano University
Beginning her artistic journey as a musical theatre student at Randolph College for the Performing Arts, Danelle immersed herself in learning the history of the arts, many forms of theatre, as well as acting, dance, and singing. Upon graduation, she discovered that her passion was towards the business and management side of theatre. This led her to enrolling in the Arts & Entertainment Management Diploma program at Capilano University. Now entering her final semester, she will be joining the Arts Club for her second practicum term and looks forward to continuing to learn from these industry professionals.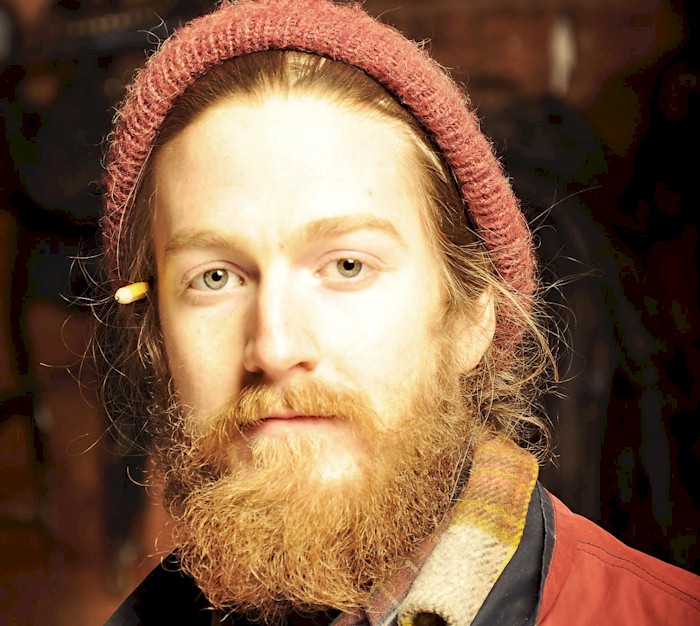 Aidan Sparks
Greek mythology mentorship with Nick Carpenter
Aidan's work in theatre began at Shuswap Theatre, a community theatre in Salmon Arm, BC, situated on land long known as Secwepemcúl'ecw. A designer and puppeteer, his interests span set and lighting design, prop and puppet fabrication, and scenic painting and carpentry. At the centre of his work is his love of marionette theatre, a passion he developed mentoring under Cathy Stubington of Runaway Moon Theatre (Grindrod, BC). He is a 2022 graduate of the Production Design and Technical Arts Program at the National Theatre School of Canada, where he studied lighting, sound, and video design as well as production management and technical direction. Through the creation of There's nothing you can do, a new play by Cole Haley, Aidan discovered a hidden passion for the art of stage management.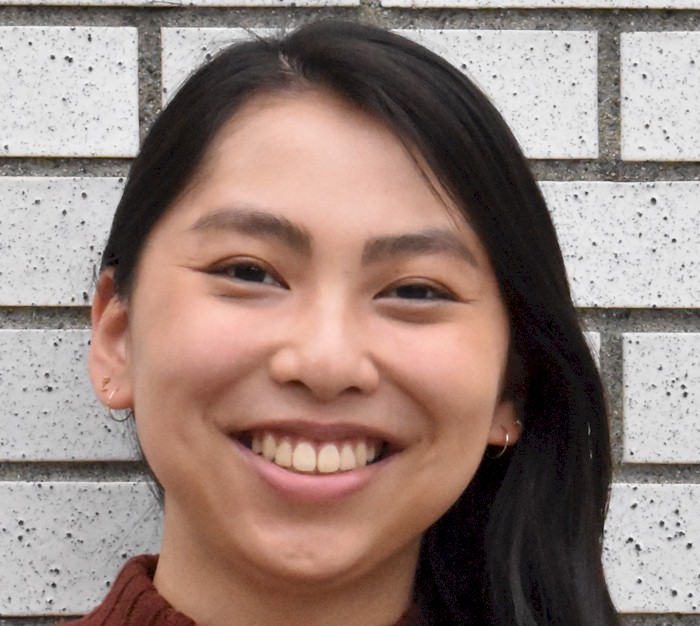 Caroline Tang
Apprentice Stage Management, City Opera
Caroline is a Chinese-Canadian, Vancouver-based emerging stage manager with a focus on contemporary relevant theatre and opera. She is currently finishing her BFA in Theatre Production and Design at UBC. Throughout the pandemic, Caroline has seen and experienced firsthand the rise in racial discrimination and challenges her family and community faced regarding the preservation and sharing of their heritage and culture. She is excited to further her stage management training with the inspirational City Opera Vancouver Chinatown team. Caroline's past theatre and opera credits include Shadow Catch and Le Nozze di Figaro (ASM, UBC Opera); Amphitruo (SM, United Players); The Last Jubilee (ASM, UBC Theatre); and Newsies (ASM, Theatre Under the Stars). Caroline is filled with gratitude for the opportunity to share and connect with her heritage.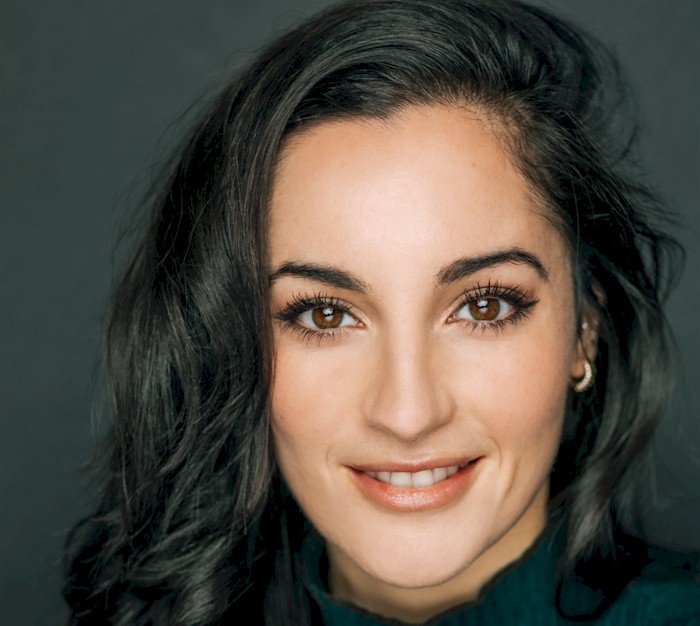 Amanda Testini
Opera in the 21st Century program, Banff Centre
Amanda (she/her) is a performer, choreographer, and director based on the unceded and ancestral territories of the Musqueam, Squamish, and Tsleil-Waututh First Nations. She has worked at the Arts Club, Bard on the Beach, the Cultch, Theatre Replacement, the Firehall, the Belfry, Opera Kelowna, the Gateway, Savage Society, Theatre Under the Stars, VACT, Carousel Theatre, shameless hussy productions, Neworld Theatre, the Electric Company, and Axis Theatre. She is currently the Yulanda M Faris Young Artist Stage Director at Vancouver Opera. Coming up, Amanda will be the Stage Director at the Opera in the 21st Century program at the Banff Centre for the Arts. Amanda is a Jessie Award nominee and a graduate of Studio 58.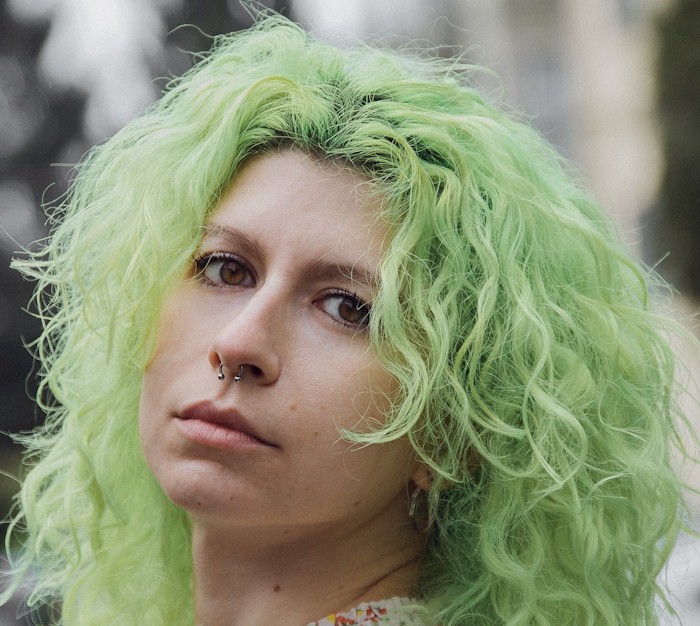 Cecilia Vadala
Visual arts classes at Emily Carr University
Born and raised in Italy, Cecilia has a background in philosophy and art history. A recent graduate of the MFA program in Theatre Design and Production from UBC, Cecilia designs for the stage and the screen, focusing on the scenic design practice. As a designer, Cecilia considers herself a visual storyteller. Her aesthetic is suggestive and evocative. In her work, the space is another character that evolves and tells a story on its own. As an artist, Cecilia explores the connections between emotions and materials, feelings and textures, often introducing a sensorial component to her designs.
ceciliavadala.com
@cecilia.vadala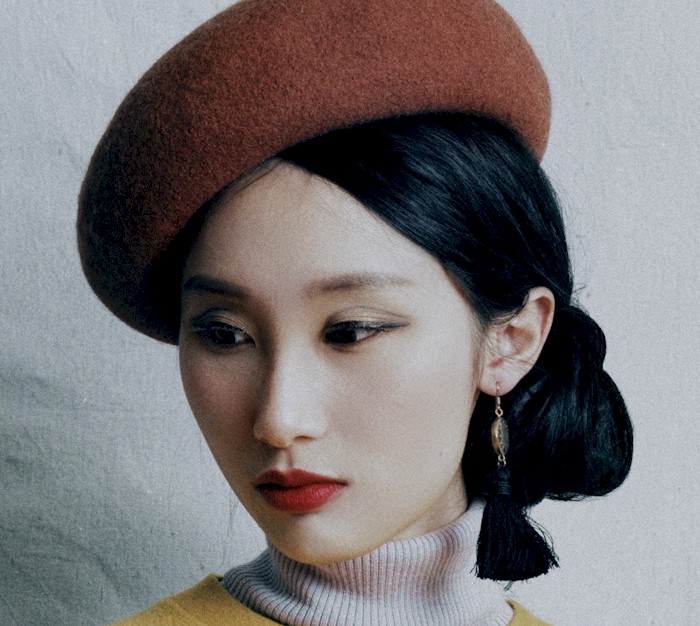 Harika Xu
Projection and media mentorship
Harika is a lighting and projection designer. She graduated from UBC with a double major in Visual Art and Theatre Design/Production. Recent lighting designs include Mom's the Word (Theatre Northwest); Clean/Espejos (Neworld); Emilia (United Players); So Damn Proud (Holy Crow Arts); Done/Undone (Bard on the Beach); Madama Butterfly (Burnaby Lyric Opera). Assistant lighting designs: 1 Hour Photo (vAct, LD Gerald King); No Child… (Arts Club, LD Gerald King). Projection designs: Irreparable Harm? (Heart of the City Festival); Chimerica, ENRON, The Life of Galileo (United Players). She is a member of Associated Designers of Canada.
harikaxu.com
---
2021 recipients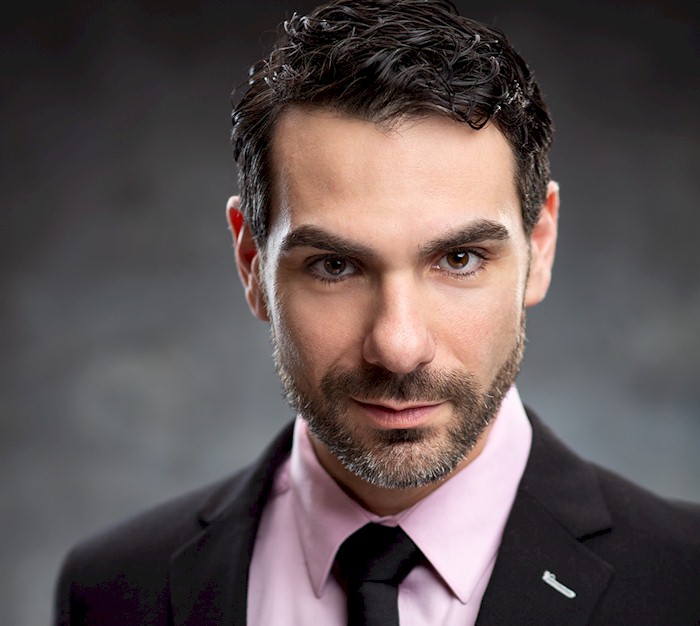 Abraham Asto
Voice training with "On the Mic"
A native of Toronto, Abraham is a first-generation Syrian Canadian with Aramaic roots. He has traveled across this beautiful country and played in many of Canada's great theatres. Pre-COVID, he settled in Vancouver and played in the Arts Club production of A Thousand Splendid Suns. Now he spends most days seduced by the water and the glorious mountain views.
abrahamasto.com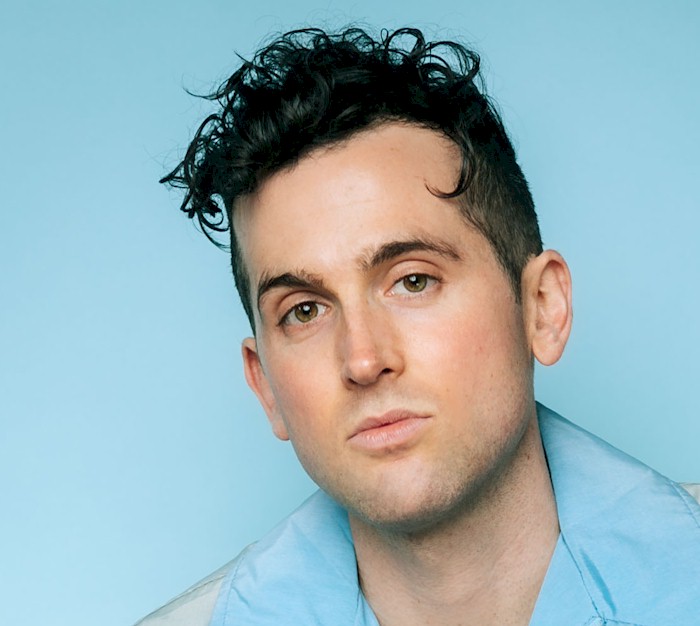 Scott Button
"Stage to Screen" mentorship
Scott is a creator working in theatre, film, and television. His TV pilot script Night Passing was a Second Rounder at the Austin Film Festival, and an episodic audio-drama adaptation of Night Passing (Arts Club) is currently available to stream. Recently, his film/theatre hybrid Desire(e) AMA was commissioned by Upintheair Theatre. Scott is the lead writer at the Research-based Theatre Cluster at UBC, where he is in post-production on Rock the Boat, a series of short films. His plays Viva (Theatre BC Playwriting Award for Best One Act), The Hunger Room, and Desire(e) have received production, and Desire(e) has been published in an anthology of new work. He is an inaugural member of the Arts Club's Emerging Playwrights' Unit, and alumnus of the LEAP Playwriting Intensive. Scott is passionate about contributing to the canon of LGBTQ+ work, and he is grateful to reside on unceded Coast Salish territory.
scottbutton.ca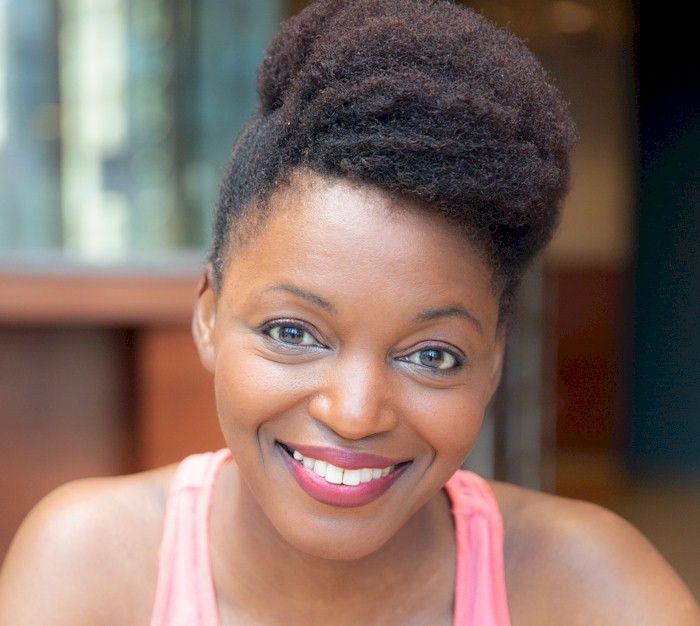 Ghislaine Doté
Online singing lessons with Vera Wenkert
Ghislaine started her artistic career as a dancer and choreographer in Montreal, where she danced for various companies, notably Van Grimde Corps Secret, Flak, and Sinha Danse. In 2008 Ghislaine became one of the finalists for Canada's first edition of "So You Think You Can Dance." As a lead singer for Stranger Brew, she made her mark in festivals Pacifique en Chanson and Chant'Ouest. In Vancouver, she recently performed in the Arts Club production of The Sound of Music and with Théâtre la Seizième in Nos Repaires #4. Ghislaine was also seen in Camyar Chai's adaptation of Richard III for Seven Tyrants Theatre, King Richard and His Women. Her love for theatre inspired the creation of L'École buissonnière, which combines French songs and theatre. Thanks to a grant from the Canada Arts Council, Ghislaine will be recording her first EP this summer.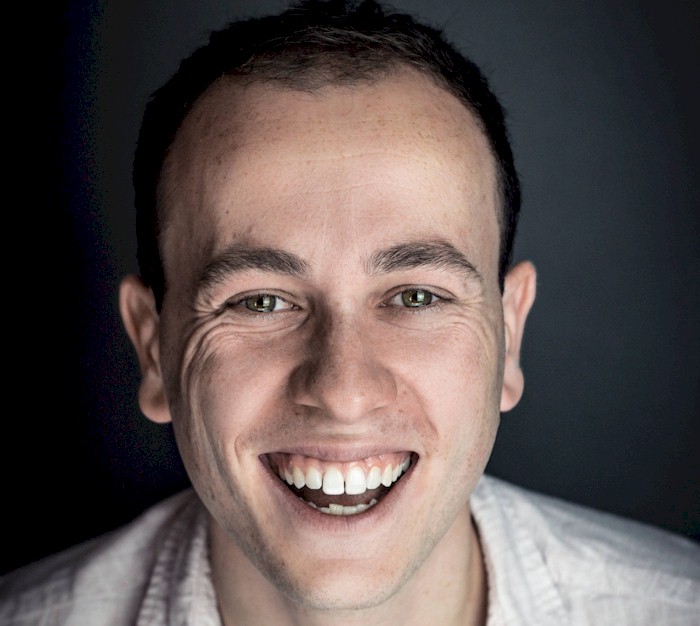 Cory Haas
AD apprenticeship with Théâtre la Seizième
Cory is a bilingual director, performer, maker, and actor trainer. He holds an MFA from the Central School of Speech and Drama in Actor Training and Coaching and a BPA from Capilano University. He is also the artistic director of no comment. th(é)âtre. Recently, he directed Nos Repaires #1 and performed in le NoShow Vancouver for Théâtre la Seizième. He is currently developing a new piece, a psychological thriller called "Dilemme," with Siona Gareau-Brennan and François Bernier. This past year, Cory has been receiving artistic direction mentorship with Théâtre la Seizième, which has been generously supported by the Bill Millerd Artist Fund, the Canada Council for the Arts, and the National Theatre School's prize for Artistic Development.
coryhaas.ca
nocommenttheatre.com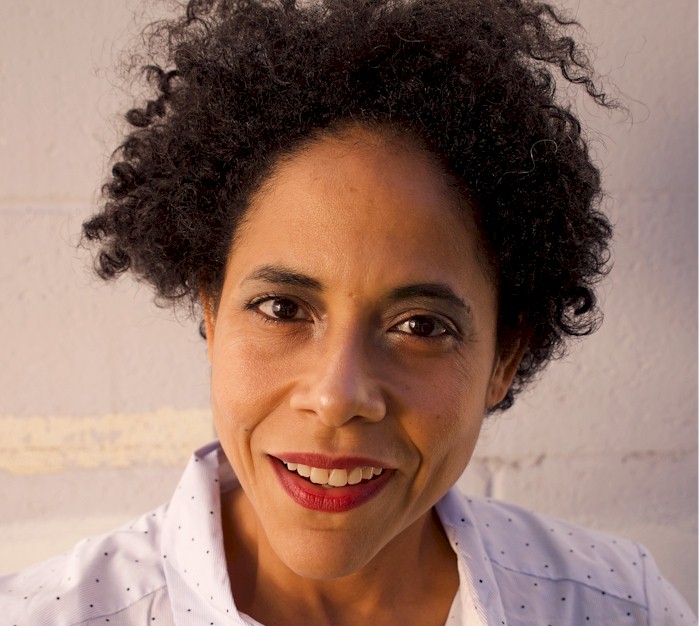 khattieQ
Composition mentorship with Ashley Pearce
khattieQ is a musician and performer hailing from Puerto Rico. In 2020 they co-created with their wife, Jenny, the piece Catalina La O Presenta: Ahora Conmigo, which features original music by khattieQ and Anton Berríos and won the 2020 Vancouver Fringe New Play Prize. khattieQ was the original guitarist and vocalist for punk band BLXPLTN(Blacksploitation) from 2013 to 2015 and has played as a professional musician with over twenty bands, cutting their teeth in the Austin live music scene. Most notably, they toured as drummer for queer femme core band The Tuna Helpers and taught drums at Girls Rock Austin Summer Camps from 2010 to 2017. khattieQ's professional theatre credits include Denim Doves and Casta for Salvage Vanguard Theater in Austin, Heaven Born Wind at UBC, and Be-Longing for the frank theatre company in Vancouver.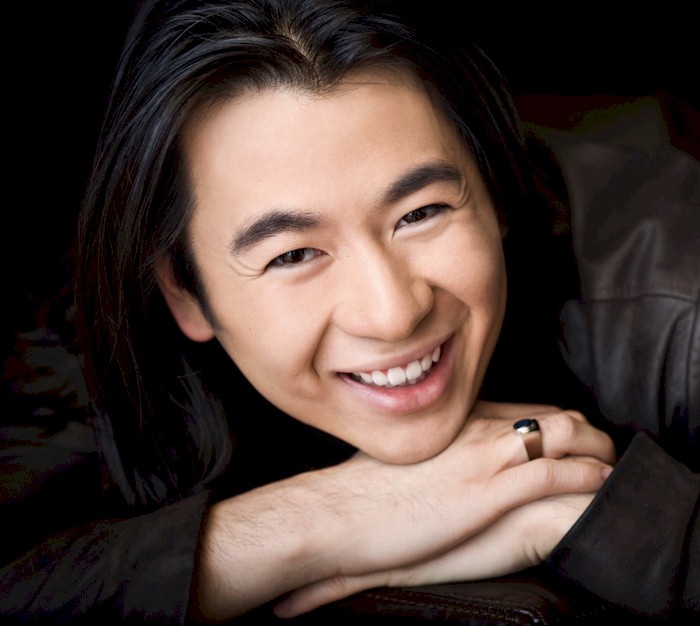 Kevin Takahide Lee
Japanese language and shamisen lessons
A fourth-generation Chinese-Japanese Canadian, Kevin descends from a family who experienced the head tax and the Japanese Canadian internment of WWII. Growing up in BC's Lower Mainland, he witnessed the challenges his family and immigrants faced regarding accessibility to services and preservation of their culture. This led him to work in the performing arts and advocacy. He is a seasoned performer with the Surrey ReEnactors and has performed with Vancouver Asian Canadian Theatre, Carousel Theatre, Vancouver Opera, and various TV shows. He has participated in panels and conferences in Vancouver, Winnipeg, Toronto, and Ottawa concerning Truth and Reconciliation and disability and youth, as well as exhibited at the Canadian Museum of Human Rights. For the past eight years, he has been a member of the Powell Street Festival Programming Committee. Kevin acknowledges the support of the Arts Club's Bill Millerd Artist Fund and is honoured to receive this opportunity to connect with his heritage.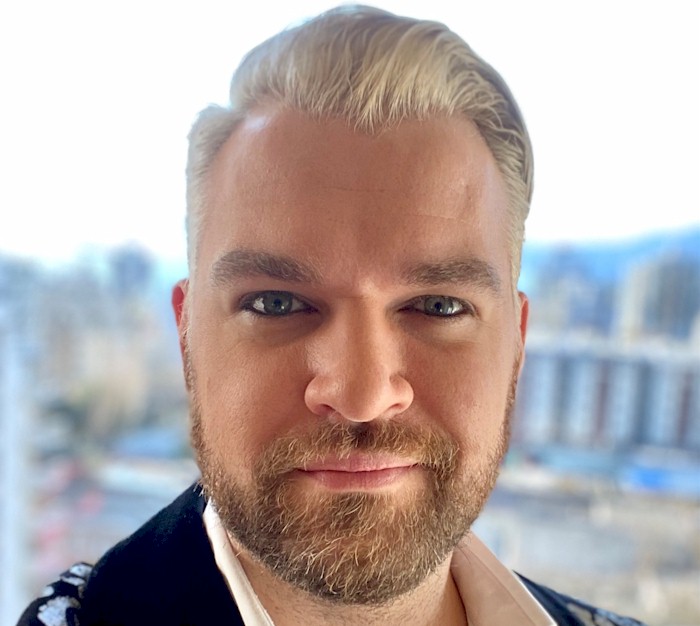 Sean Malmas
Wig-styling courses
Sean is a Vancouver-based wig and costume designer and also the instructor of Wig Styling and Ventilating for Vancouver Film School, where he graduated from the Makeup and Hair Design program in 2007. For the past six years, Sean has been a part of the wardrobe team at the Arts Club as the charismatic laundry wench (wardrobe maintenance), as well as regular wig maintainer and builder. His credits at the Arts Club include, for building and styling wigs: Matilda, The Orchard, Miss Bennet: Christmas at Pemberley; as wig master: Spamalot, Mary Poppins, Rock of Ages, and Matilda. His other career highlights include costume design for Brooke Lynn Hytes, including her "Zebra Facekiki" look and Purple Kaftan for Season 11 of RuPaul's Drag Race; two looks for Tynomi Banks for Season 1 of Canada's Drag Race; and building 28 wigs and three costumes for Season 2 of Canada's Drag Race.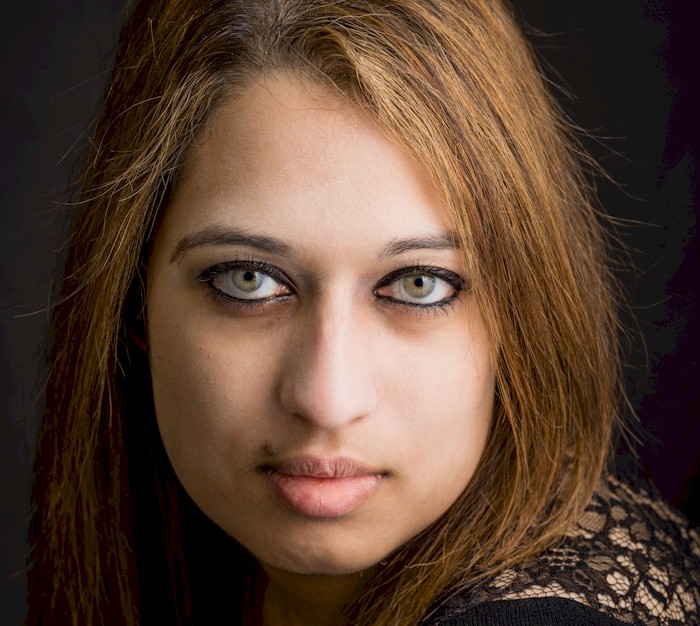 Tanya Mathivanan
Tuition support for MFA program at UBC
Tanya is a Vancouver-based director, stage manager, and the Artistic/Managing Director of Aenigma Theatre, who moved to this beautiful city from Singapore over a decade ago. She graduated from UBC with a Double Honours BA in Theatre and English, and is currently doing an MFA in Theatre Directing. Past directing credits include The Turn of the Screw, The How and the Why, VIVA, Copenhagen, Dying City, RED, Blackbird, The Zoo Story, No Exit (Aenigma Theatre); Cost of Living (Assistant Director, Arts Club); Approaching Lavender (Bright Young Theatre); The Pillowman (UBC Players Club); and The Sorrows of Young Werther (Assistant Director, UBC Theatre). Other favourite credits include A Charlie Brown Christmas (Carousel Theatre for Young People); Comfort Cottages; The Dining Room (Western Gold Theatre); The Trial of Judith K, Brave New Play Rites 2011, and Macbeth (UBC Theatre). Tanya is currently working on a Shadow Puppet Webseries as part of her 10th production with Aenigma Theatre.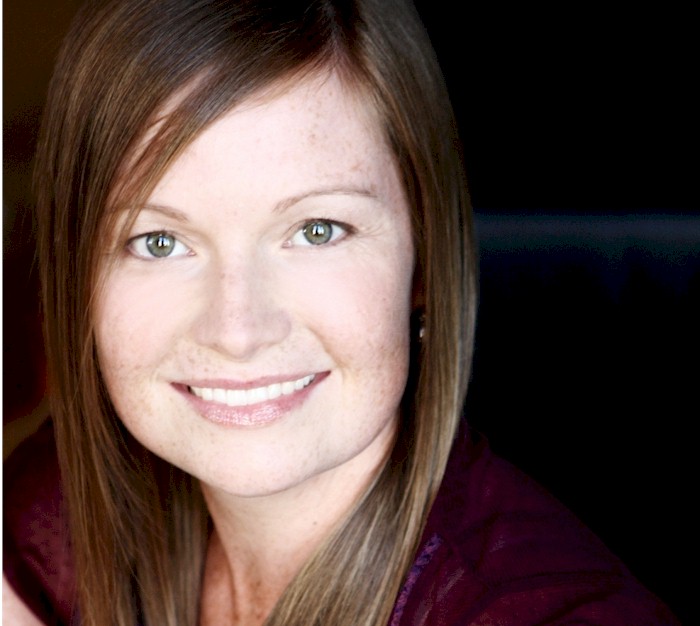 Tamara McCarthy
Indigenous cultural mentorship with Tsatassaya White
Tamara is the artistic producer of Rusticate Theatre and co-producer of The Fox Queen and Slamming Door Collective. She was a founding member and co-artistic director of Boca del Lupo Theatre. As the current associate artistic producer for Pacific Coast Stage Company, Tamara produced the first ever online Nanaimo Fringe Festival in 2020, during COVID. She has been dramaturg for new plays by Western Edge, MatchMaker, and Weinkauf Productions. A producer, teacher, and multiple Jessie Richardson Theatre Award¬–nominated director and actor, Tamara's select directing credits include The Double Axe Murders (Rusticate/ PHT/ Gateway/ Evergreen); Julius Caesar (Greater Victoria Shakespeare Festival); The Out Vigil (Theatre Newfoundland Labrador); A Hundred Words for Snow (United Players); La Bohème (Opera Nanaimo); The Sea; A Doll's House (Slamming Door); Gruesome Playground Injuries (Dark Matter); Between the Sheets; Reasons to Be Pretty (Western Edge); James and the Giant Peach (Chemainus Theatre Festival); The Best Christmas Pageant Ever; and A Beautiful View (Naked Goddess).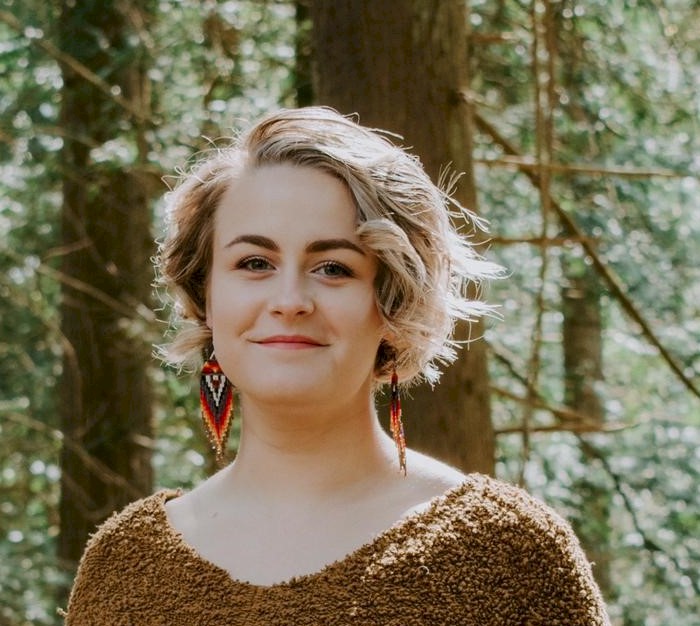 Phay Moores
Diversity and inclusion mentorship with Naheyawin
Currently living on the unceded traditional territory of the kʷikʷəƛ̓əm (Kwikwetlim) Nation, Phay is an Intimacy Director and Coordinator, director, internationally trained actor combatant, and professional actor based in what is colonially known as Vancouver, British Columbia. Through her mixed ancestry, Phay explores intimacy topics through a decolonised and Indigenous perspective. She has worked as an administrative assistant for Intimacy Directors International co-founder Siobhan Richardson; an artistic associate, producer, and Industry Series Coordinator for Full Circle: First Nations Performance and the Talking Stick Festival; instructor at Chilliwack School of Performing Arts. She currently works with Principal Intimacy Professionals, is on the start-up committee of the National Society of Intimacy Professionals, and is a part of BCTC's Next Gen Youth committee. Phay's staged intimacy work was featured in The Wars, Revolt. She Said. Revolt Again (UBC Dept of Theatre & Film); Alice in Glitterland (Geekenders); bare: a pop opera (Eternal Theatre Collective); and award-winning short film FREYA.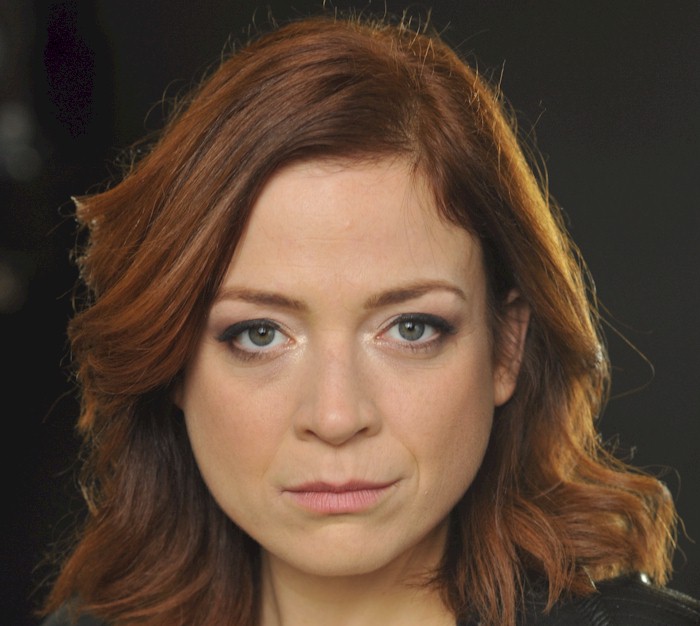 Karyn Mott
Intimacy Director training with NSIP
Karyn (she/they) is an actor, assistant intimacy coordinator, dancer, performance coach, and workshop coordinator for the National Society of Intimacy Professionals and holds a BFA in Acting from the University of Alberta. Born and raised in Amiskwaciwâskahikan (Edmonton), Karyn has been working professionally in theatre for the past 16 years and in film and television for the past eight years. Karyn is deeply grateful to live, breath, and create on the stolen and traditional lands of the xwməθkwəy̓ əm (Musqueam), Skwxwú7mesh (Squamish), and Səl̓ílwətaʔ/Selilwitulh (Tsleil-Waututh) Nations. Selected theatrical credits include A Christmas Carol, Oliver! (Citadel Theatre); Little Women, All Shook Up (Gateway/Chemainus); The Wizard of Oz (ATP); and The Soul Collector (Catalyst Theatre). Karyn is a Sterling, Ovation, and Jesse Award–nominated performer and is of Irish and Scottish descent. GO RAIBH MAITH AGAT. Karyn is filled with gratitude at the opportunity to broaden and enhance their skill set in the performing arts.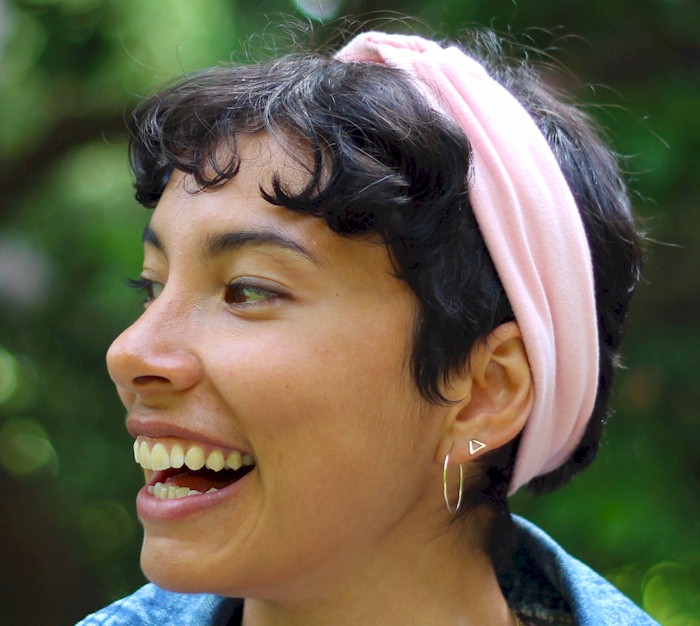 AJ Simmons
Flamenco mentorship with Oscar Nieto
Known for her fierce determination and brazenly unapologetic heart, AJ is a Mestiza dancer/actor. With a passion for storytelling and a diverse foundation in classical theatre and dance, AJ offers an intersectional, complex, and trauma-informed approach to performance. For the stage, AJ has collaborated with Frank Theatre, Bard on the Beach, Electric Company, rice & beans, Pacific, Factory, Pleiades, Young People's Theatre, Roseneath, Aluna, and Alameda Theatre. AJ also explores her intersectionality through flamenco dance and flamenco cante (singing). Currently, she studies with acclaimed artists Oscar Nieto and Kasandra "La China" of Mozaico Flamenco. AJ was also a member of Flamenco Rosario's Professional Training Program. As an emerging filmmaker, AJ has written, produced, and directed several short films which have screened at festivals across Canada and the United States, including Yasmina, a short film released and broadcast in cooperation with Storyhive, Telus, and NSI–Canada.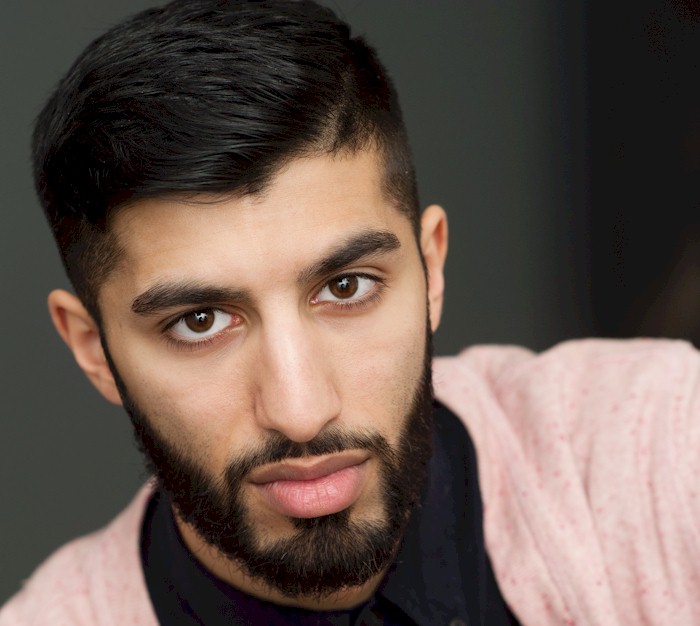 Shanae Sodhi
Activist apprenticeship with Donna-Michelle St. Bernard
Shanae is a theatre artist. He is a graduate of Studio 58, where he was one of the establishing members and head organizer of the school's Student Diversity Committee. This student-led group works to give strength to marginalized groups within the theatre community by empowering students with the tools and knowledge to engage in conversations about diversity. He focuses on creating work that is community-oriented and bridges performance with direct action. Recent producing credits include associate producer on Straight White Men (ITSAZOO Productions); producer on Catalina La O: Ahora Conmigo (winner of the 2020 Fringe New Play Prize); Mx by Lili Robinson (winner of the 2019 Fringe New Play Prize and Cultchivating the Fringe Award); and Selective Memory by Todd Simmons (eVolver Festival). Shanae currently works as the associate artistic producer at Rumble Theatre. He is also a recently elected board member of the PuSh Festival.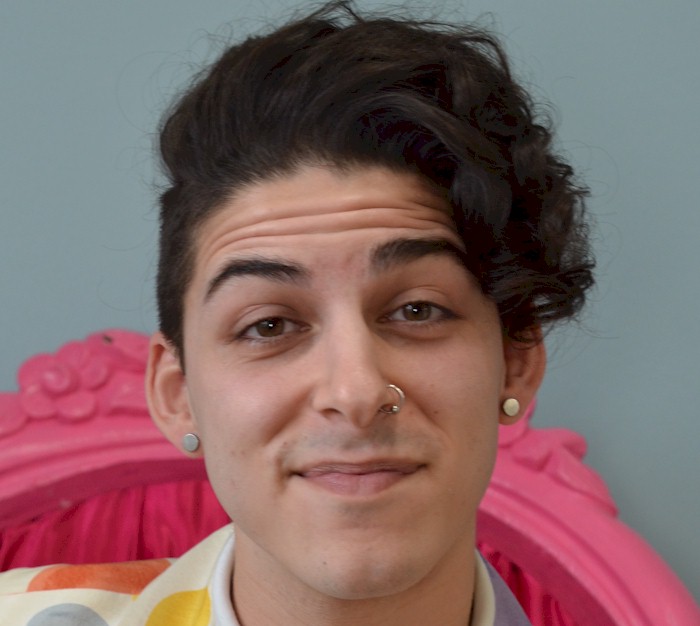 Donnie Tejani
Wig-making apprenticeship
Donnie was inspired to pursue wig styling in 2017 when he landed his first job for the Arts Club dressing the wig track with Christine Hackman's show-stopping work on Disney's Beauty and the Beast. From show to show at the Arts Club, Donnie collected knowledge and has been focusing his energy throughout the pandemic on refining his styling skills—even starting a business now known as "OMG Wigs," primarily styling for drag queens. He is so honoured to be a recipient of the Bill Millerd Artist Fund and excited to use this opportunity to learn even more. Aside from wig styling, Donnie is also a costume designer and runs a costume house alongside Christina Sinosich. Together, they are a Jessie Richardson Theatre Award–winning design team, and their work has been seen with companies such as Theatre Under the Stars, Raincity Theatre, and RCMT.
@donnietejani
@omgwigs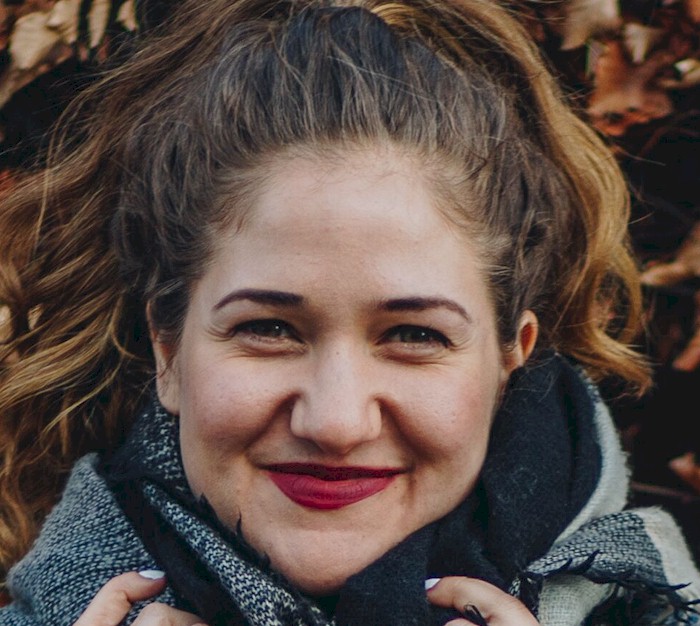 Deborah Vogt
Comedy dramaturgy mentorships
Deborah is a writer and dramaturg currently based in London. Her most recent play, BIG Sister, won the Cultchivating the Fringe Award and was nominated for Outstanding Original Script at the 2020 Jessie Richardson Theatre Awards. Additional past writing credits include Little Sausage, BUSK, and Sylvia's Hotel. In 2020, she co-founded Chalk Musical Theatre Dramaturgy, a script-reading service for musical theatre writers of all levels. She has a BFA in Creative Writing from UBC and an MA in Dramaturgy and Writing for Performance from Goldsmiths, University of London. She is the current Live Performance Programmer at JW3 London. Deborah is thrilled to be expanding her practice to focus on comedy dramaturgy and furthering development opportunities for new female comedians.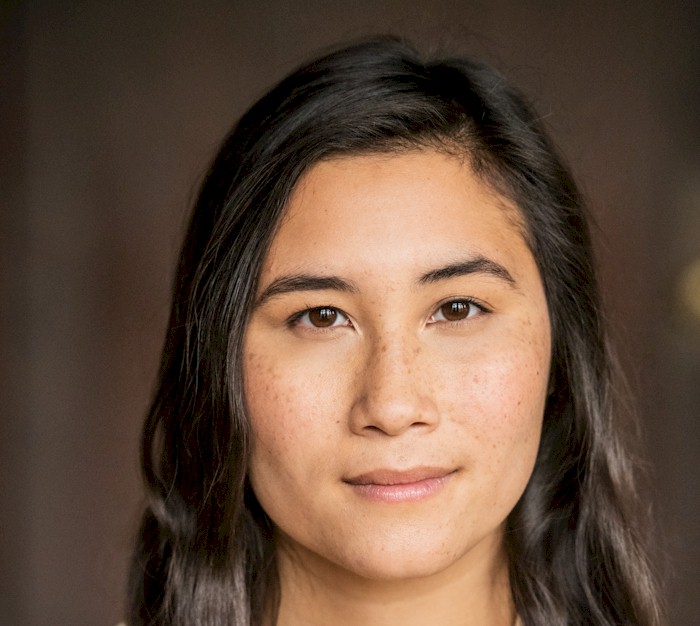 Hilary Wheeler
Training with Intimacy Directors and Coordinators
Hilary is a queer, mixed-race Chinese-Canadian actor who originally hails from Victoria. She has spent the past three years studying acting at the National Theatre School of Canada, performing in productions such as Indecent, Everybody, and Bonus Points if You Have Air Conditioning. In Victoria she performed in three seasons with the Greater Victoria Shakespeare Festival, and recently premiered her solo work, The Media Zoo, at SKAMpede Festival. As an artist, she creates and collaborates on theatre that pushes boundaries, provides a necessary escape, and contextualizes classics in a contemporary world. She creates art to make one feel seen and heard.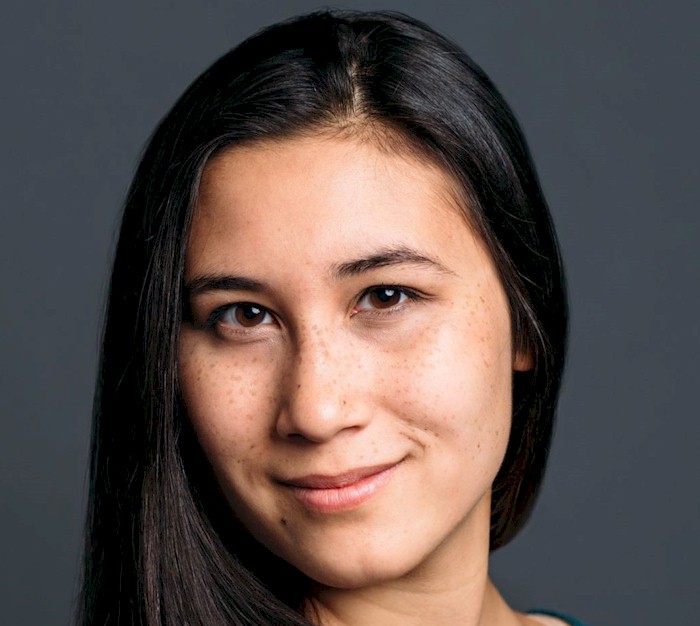 Olivia Wheeler
Puppetry mentorship with Seri Yanai
Olivia is a mixed-race Chinese-Canadian performance designer, composer, and multidisciplinary artist. As an emerging artist, her artistic and technical work in scenography, sound design, music direction, and composition aims to challenge the definition of each of these practices by pushing the parameters of traditional theatre. The pandemic has given her the opportunity to expand on her own original work through the mediums of story creation and puppetry with Theatre SKAM's Pop-Up Theatre and the conVERGE Residency with Intrepid Theatre and Puente Theatre. The recent graduate from the University of Victoria holds a degree in Theatre with a minor in Music, and focused on performance design, technical theatre, music composition, and music technology during her studies.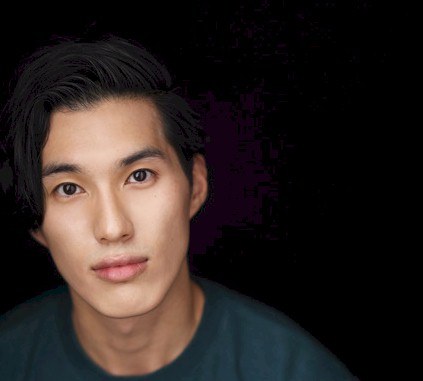 Johnny Wu
Playwrighting residency with ESP-I
Johnny is a bilingual Taiwanese-Canadian interdisciplinary performer and creator. He graduated from SFU with a double major in Theatre Performance and Criminology, and has also trained with mentors from Yale, Columbia, NYU, Carnegie Mellon, York University, National Theatre School, and many independent studios. Johnny's theatre credits include The Pink Line: Pain Held Tight (Queer Arts Festival, 2016); These Violent Delights (Summerworks Performance Festival, 2017); movement consulting for Animus Anima//Anima Animus (The Public Theatre, New York City, 2019); and creative consulting for Portrait of my DNA (PuSh Festival, 2020). His work on the film Bunny Man placed first in the 10-minute short category and was voted as Fan Choice for best Overall Short at the Mighty Asian Filmmaking Marathon hosted by Vancouver Asian Film Festival. Johnny can also be seen in CW's Legends of Tomorrow and Kung Fu.