Our Story
Our Vision
A community that, through storytelling, is inspired to reflect on who we are and who we can be.
Our Mission
To inspire and nurture artists and audiences through diverse cultural experiences that are engaging, thought-provoking, and artistically innovative.
Our History
Situated on the traditional, ancestral, and unceded territories of the xʷməθkʷəy̓əm (Musqueam), Sḵwx̱wú7mesh (Squamish), and Sel̓íl̓witulh (Tsleil-Waututh) nations, the Arts Club Theatre Company is the largest theatre company in Western Canada. Each year, over a quarter of a million people experience the best in professional theatre at its three venues: the Stanley Industrial Alliance Stage, Granville Island Stage, and Newmont Stage at the BMO Theatre Centre, as well as on tour throughout the province. Its popular productions range from musicals and contemporary comedies to new works and classics. The Arts Club also expands its audiences outside Vancouver through a three-show tour season presented at venues around British Columbia.
The Arts Club of Vancouver was founded in 1958 as a private club for artists, musicians, and actors, and officially became the Arts Club Theatre in 1964 when the company opened its first stage, a converted gospel hall at Seymour Street and Davie. The company's twenty-seven years at Seymour Street are an important part of Vancouver and Canadian theatre history. The 250-seat stage helped launch the careers of Canadian talents such as Michael J. Fox, Bruce Greenwood, Ruth Nichol, Janet Wright, Winston Rekert, Lally Cadeau, Ann Mortifee, and Brent Carver, while introducing Vancouver to works by Canadian playwrights such as Michel Tremblay, David Freedman, and Carol Bolt. Productions by newcomers Sherman Snukal (Talking Dirty), Nicola Cavendish (It's Snowing on Saltspring), Morris Panych (7 Stories), and John Lazarus (The Late Blumer) also had premieres there before going on to become household names in Canadian theatre and film. The original Arts Club Seymour Street Stage was closed for demolition in 1991.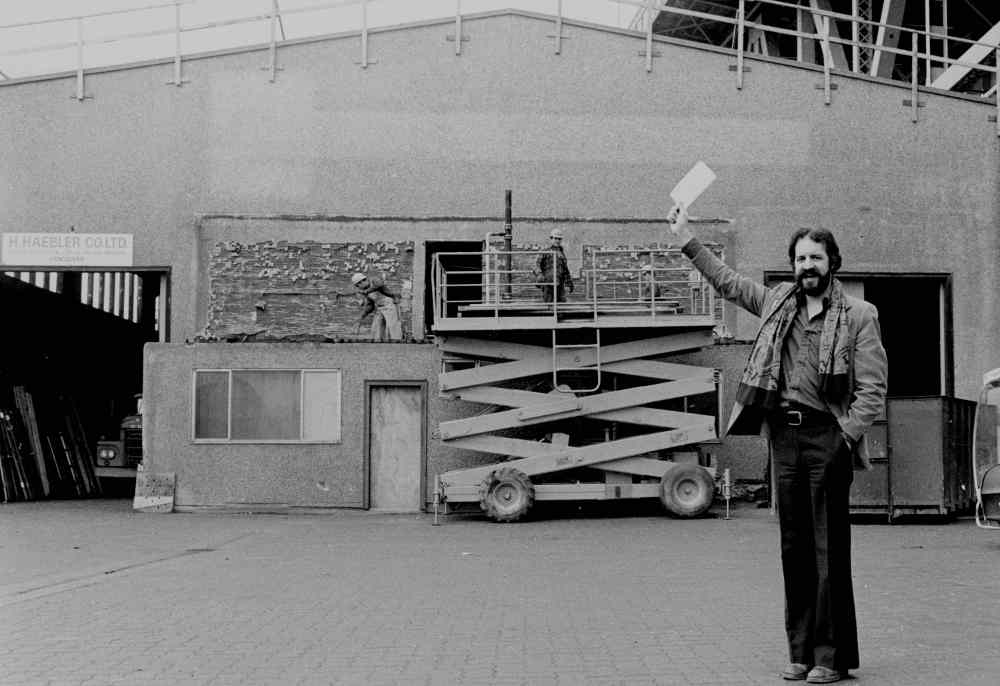 The company added the current Granville Island Stage in 1979, and the smaller Revue Stage next door in 1983. Innovative versions of classics such as Comedy of Errors; colourful Canadian hits such as Billy Bishop Goes to War; dramas like Frankie & Johnny in the Clair de Lune; and comedies including Lend Me a Tenor brought the Granville Island Stage numerous awards and a dedicated community following. The Revue Stage was home to some of Vancouver's all-time favourite musicals, revues, and comedies, including Ain't Misbehavin', before it was leased to the Vancouver Theatre Sports League in 1997. After an extensive renovation, the Revue Stage re-opened as an Arts Club venue in 2010 with the world premiere of Anosh Irani's My Granny the Goldfish. After five more seasons there, the Arts Club moved the Revue Stage programming to the new Goldcorp Stage at the BMO Theatre Centre in Olympic Village. This innovative stage offers multiple seating configurations, such as thrust, proscenium, alley, and more. The Goldcorp Stage opened in November 2015 with Peter and the Starcatcher, and also housed the premiere production of Onegin in March 2016. In 2020, the Goldcorp Stage was renamed the Newmont Stage.
The Stanley Industrial Alliance Stage, in the South Granville neighbourhood, opened to the public with Dean Regan's record-setting production of Swing in October 1998, and it is now considered the company's flagship venue. An intimate version of a Broadway or London classic theatre, this elegant stage has permitted the company to move into the exciting arena of producing larger musicals, 20th-century classics, and acclaimed productions from around the world.
Key facts about the Arts Club:
We are the third largest not-for-profit theatre company in Canada—larger than any charitable theatre company in Toronto or Montreal
We are British Columbia's largest non-profit cultural employer—hiring more than 500 artists, staff, and crew to stage up to 20 shows annually
We are an incubator for new Canadian theatre—with thriving new play development programs. We have developed and premiered more than one hundred new plays
We educate and cultivate students and theatre lovers of all ages—over 2,500 people engage in our education and professional development programs annually
We support artists and other arts organizations through professional engagement activities, such as our Company-in-Residence and Emerging Playwright's Unit—believing firmly that an investment in the industry benefits all
We are a major economic driver in the areas surrounding our venues—our theatres attract a quarter million theatre patrons to dine and shop in the South Granville, Olympic Village, and Granville Island neighbourhoods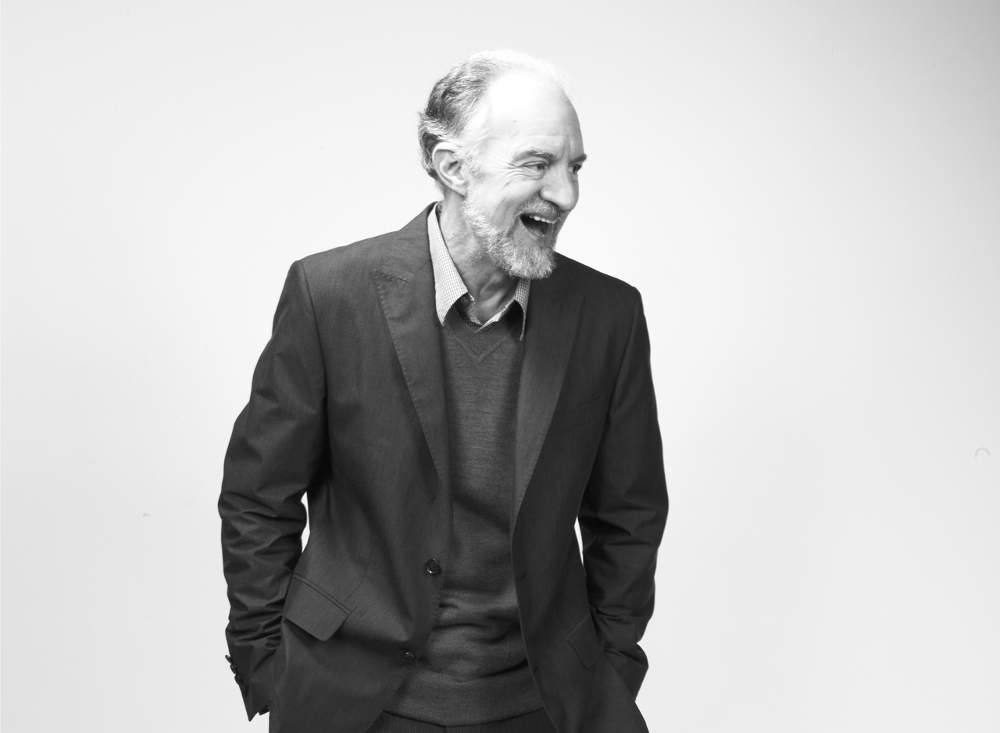 Artistic Director Emeritus
Bill Millerd
No history of the Arts Club would be complete without a mention of Bill Millerd, Artistic Director Emeritus. A graduate of the University of British Columbia and the National Theatre School, Bill first joined the Arts Club in 1969 as a stage manager and remained in the role of Artistic Managing Director from 1972 until his retirement in 2018. During his tenure, Bill expanded the company's operations to include year-round programming and regional and national tours. Bill oversaw the construction of two theatres on Granville Island—the Granville Island Stage, in the fall of 1979, and the Revue Stage, in 1983—and the reopening of the historic Stanley Theatre, now the Stanley Industrial Alliance Stage, in 1998. In partnership with Bard on the Beach and the Vancouver International Wine Festival, Bill was also instrumental in the 2015 opening of the BMO Theatre Centre and the Newmont Stage in Olympic Village. Under Bill's leadership, the company produced 500 plays, including more than 120 Canadian works. He was awarded the Order of Canada in 1994 and the Order of BC in 2018 for his contribution to Canadian theatre.
Kathy MacKenzie
Managing Director
Sylvia Lanz, CPA, CGA
Director of Finance
Ace Martens
Director of Production
Rachel Peake
Associate Artistic Director
Vincent Wong
Director of Marketing & Communications
Kevan Ellis
Director of Education
Catherine Gautreau
Director of Fund Development
Jay Ono
Director of Guest Experience
Becky Fitzpatrick
Associate Director of Guest Experience
Jack Holmes
Facilities Manager
Teddy Forsyth
Executive Business Manager
The Council of Patrons are an exemplary group of dedicated and long-standing supporters of the Arts Club. Their role is to advise and assist the company in supporting its mission "to inspire and nurture arts and audiences through diverse cultural experiences that are engaging, thought-provoking, and artistically innovative."
Our Patrons:
Have shown a long-standing commitment and support for the Arts Club Theatre Company
Are highly regarded in the community for leadership in the support of the arts
Bring an important community perspective to enhance and inform the work of the Arts Club
Are available for advice and engagement concerning the important work of fundraising in support of the Arts Club
Are subscribers and/or financial supporters of the Arts Club
Roberta Beiser
President Edith Lando Charitable Foundation
Philip Bernard
President: StageFab
Director: Bernard & Associates
Director: Q1 Production Technologies
Donna Celle
Project Manager, Westcoast Agenda
Axel Conradi
Assistant Vice President: Canadian Pacific Railway (retired)
Jamie Corbett
President, Canadian Outback Adventure Company Ltd.
Bruce Flexman, FCPA, FCA
President of Advantage BC (retired)
Chris Gimpel
Partner, Tax Deloitte LLP
Stanley Hamilton
Professor Emeritus, Urban Land Economics, Sauder School of Business, UBC
Catharine Herb-Kelly, Q.C.
Associate Counsel, Branch MacMaster
Bruce Milley
Grant Thornton (retired)
Morris Nord
Senior Vice President, Marketing & Client Development (retired)
Janet Rogers
President
Wine and Food Travel
Lisa Seed
Branch Manager, HSBC Bank Canada
Jim Storie
President and CEO, Vancouver Trolley Company (retired)
John J. Sutherland
CFO and Vice President, Human Resources Canada Jetlines Ltd
This Is Something Else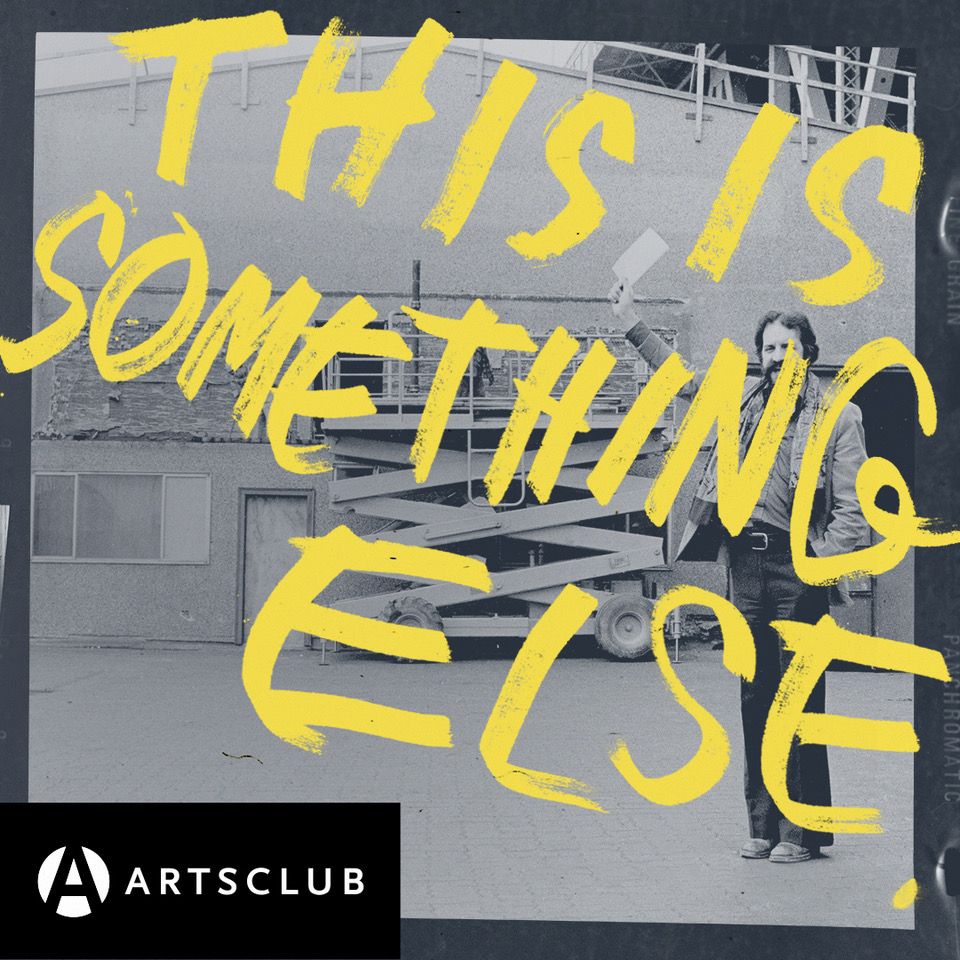 Listen to our 5-part podcast series here! Episodes can also be heard on Spotify, Apple Podcasts, and most everywhere podcasts are available.
APRIL 7
Episode 1: The Opening Chord
Transcript
APRIL 14
Episode 2: The Event
APRIL 21
Episode 3: The Walls Have Stories
APRIL 28
Episode 4: Inside/Outside
MAY 5
Episode 5: The Future
ABOUT THE PODCAST
This Is Something Else: Consciously Eclectic Histories of the Arts Club is a 5-part podcast series exploring more than 50 years of Vancouver's theatre scene and the making of Canada's largest non-for-profit urban theatre company. Created and hosted by documentary theatremaker Andrew Kushnir, this Arts Club-commissioned project takes a distinct approach to history. This Is Something Else focuses less on dates and events, and casts a focused eye (and ear) to the complex relationships between people, places, and big ideas.
Over the course of five episodes, Kushnir explores a wide range of themes and topics, culled from over 72 hours of original interviews with 43 artists, historians, administrators, and patrons. Featured guests and interviewees include Bill Millerd, Anosh Irani, Kim Collier, Morris Panych, Donna Wong, Ann Mortifee, Omari Newton, Jerry Wasserman, Marcus Mosely, Katrina Dunn, and many others. The podcast examines the Arts Club's history, from its beginnings at the Seymour Street Theatre to its current status. It shines a light on the remarkable women who fought for Vancouver's cultural institutions and some of the Arts Club's noteworthy ups and downs. Kushnir also delves into the cultural forces that have had a hand in forming the Vancouver professional theatre ecology, be it the counterculture movement of the 60s, the city's real estate market, artists' relationship to the land, or the global pandemic we currently find ourselves in.
CREATIVE TEAM
Creator and Host Andrew Kushnir
Podcast Assistant and EDI Consultant Preeti Dhaliwal
Sound Designer Kevin Gault
Music Composed by The Golden Age of Wrestling
THANK YOU
This Is Something Else is generously supported by ITC Construction Group, BMO Financial Group, KPMG, BFL Canada, and longtime patron Lee Grills. We would also like to thank the Canada Council for the Arts, the BC Arts Council, and the City of Vancouver for their ongoing support.
Annual Report
Read the Arts Club's 2021/2022 Annual Report for insights on the previous season, including production statistics, financials, awards, and information on our youth education and new play development programs.
December 1, 2022
The Arts Club strives to be kind, clear, and fair employers, creating a home for talented staff whom we value, develop, and retain. We are committed to fostering a welcoming, supportive, and creative place for artists—to be an incubator where artists create exceptional work fully reflective of our community. We seek to have a culture that crackles with positivity, a generosity of spirit, and a willingness to engage with difficult content and conversations.
We want to learn more about people's experiences at the Arts Club and, with this knowledge, explore where there are barriers to inclusion within the company—including those created by systemic racism. Our job is to take this information and create strategies to improve our working practices so that we can move forward and build bridges for the future.
The Arts Club is committed to these direct actions:
Reviewing, updating, and publicly posting our Statement of Actions on an annual basis.


Reassessing our anti-oppression policy every year to make sure that our best practices evolve over time. This policy will be integrated as the guiding principle for staff, volunteers, artists, and all other people with whom we interact.


Continuing to provide anti-oppression training to our staff in the 2022–2023 season. This training is part of the onboarding process for all staff with opportunities provided to review, discuss, and receive feedback on the concepts and issues presented in order to better integrate anti-oppression best practices into our work environments. This will also include training in decolonization practices and increasing our understanding of truth and reconciliation with Indigenous communities.


Working with BIPOC, LGBTQ2+, Indigenous, and Disability communities, organizations that work with these communities, and artists from these communities to develop relationships, opportunities, and practices that lead to better and more authentic representation in our artists, staff, teachers, students, programming choices, and audiences.

We will regularly review the groups that we're working with to see what communities we may be missing and where intersectionality may lie amongst them.
We will seek opportunities within our existing programs to amplify the voices of artists from equity-deserving communities to create platforms for under-represented stories and experiences.



Incorporating EDIA practices in our hiring processes to support anti-oppressive working environments.

We will provide onboarding training and seek out partnerships with organizations who work with equity-deserving communities to help diversify our workforce.
We will create clear expectations at hiring that the Arts Club is a safe workspace and our teams align to this commitment.
We will work with organizations to ensure that we are aware of and are following best practices when engaging with various equity-deserving communities.



Continuing our work with our Community Liaison and Accessibility Coordinator to ensure that our EDIA work is influenced and informed through lived experience. We also commit to developing our work with our Indigenous communities by hiring an Indigenous Community Liaison to help with creating relationships and meaningful ongoing dialogue in partnership with the nations whose territories upon which we do our work, namely the Musqueam, Squamish, and Tsleil-Waututh.


Continuing our work to make the Arts Club's venues and environments physically accessible for patrons, staff, contractors, and artists.


Building the Denis Simpson Fund, our endowment dedicated to long-term sustainable and systemic change on the Arts Club's journey toward decolonization, through an annual fundraising campaign. This fund focusses on supporting employment opportunities for emerging BIPOC artists.


Formalizing a robust and effective company-wide mentorship/internship program that includes providing entry points for members of equity-deserving communities. This will include paid opportunities for emerging or mid-career theatre practitioners to collaborate in every element of working for a theatre company.
As the Arts Club's leadership team, we stand by these actions, we believe in forward movement, and we will continue to work closely with outside organizations as well as our EDIA group, comprised of a diverse selection of our dedicated staff, to ensure that this work remains at the forefront of our minds.
Sincerely,
Ashlie Corcoran, Artistic Director
Peter Cathie White, Executive Director
---
Past Statement of Actions