Creative Teens Theatre
That's a wrap on the 2022–2023 Creative Teens Theatre program! Stay tuned for more information on the 2023–2024 season registration.
Aimed at students in grades 7–12, the Creative Teens Theatre program invites students to collaboratively create an original show based on ideas and stories that they are passionate about.
Students will learn a variety of drama techniques and styles, such as acting, character creation, comedy, physical theatre, scriptwriting, movement, and more. This year's program is using a hybrid model of both in-person and online classes: Sunday classes will take place at an Arts Club studio, while Wednesday night classes will take place over Zoom. The class will work as an ensemble to create and shape the program's final showcase—an original show written and performed by the cohort on an Arts Club stage!
This is the place for young people who are passionate about performance and storytelling, who want to express themselves freely and take ownership of their creative work
For more information, contact Kevan Ellis, Director of Education, at kellis@artsclub.com.
THIS PROGRAM IS GENEROUSLY SUPPORTED BY

Roberta Beiser
River Foundation
Tuition: $450 + GST (limited subsidy spots available on a case-by-case basis)
Class size: 14 students maximum
Complete the program registration form
Complete the tuition payment
INSTRUCTORS
Aidan Parker/Lead Instructor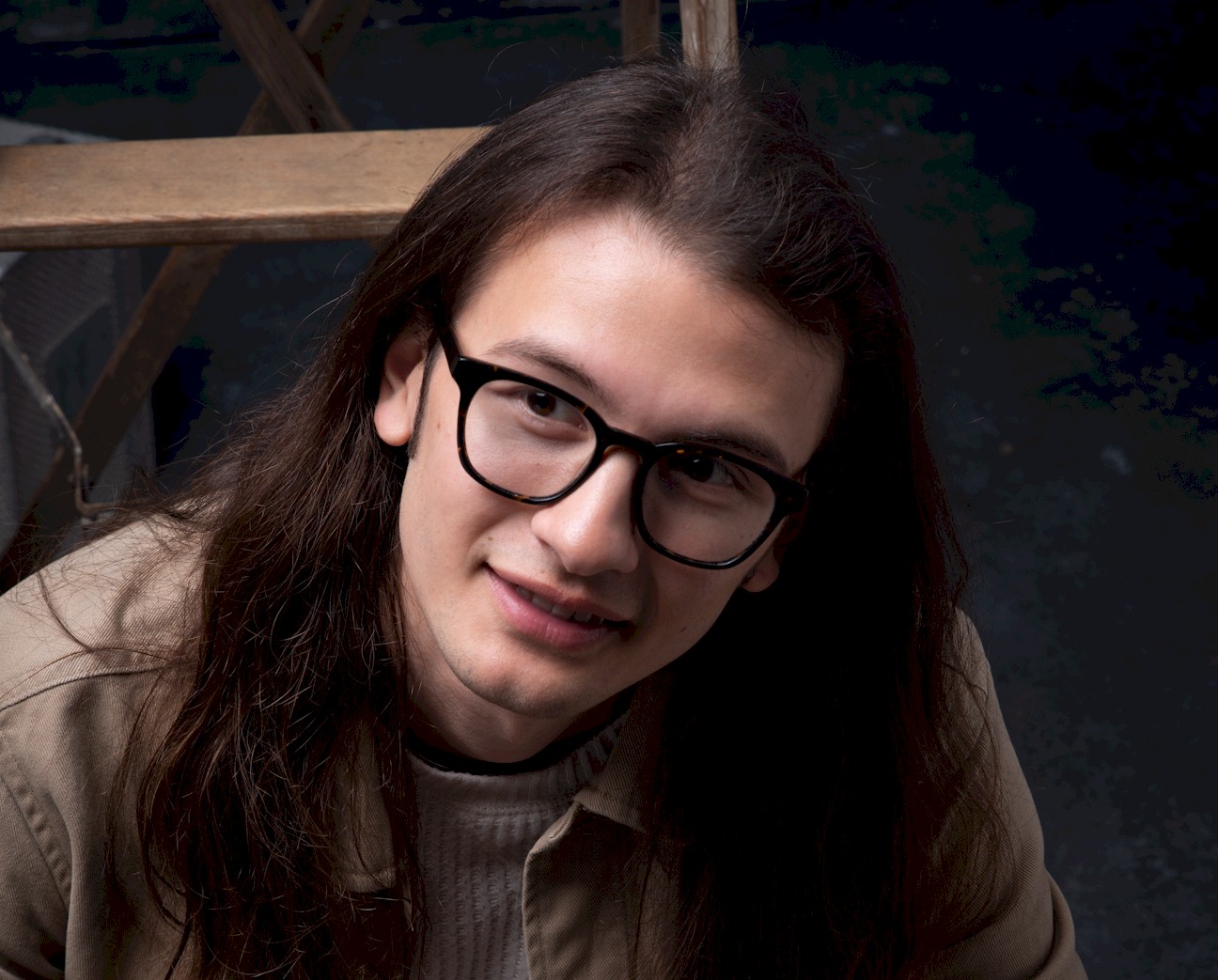 Aidan is a Vancouver-based educator, writer, improvisor, and actor. He holds a BFA from the School of Creative Writing at the University of British Columbia. He performs regularly as a cast member with both Tightrope Impro Theatre and the Asian Canadian improv troupe Fistful of Kicks, and has performed in comedy festivals across North America. He loves teaching improv, clowning, and devised theatre to students aged 5–70 for many institutions including Tightrope Impro Theatre, the East End Boys Club Network, Improvcamp, UBC Improv, the Canadian Improv Games, and Instant Theatre. He was the co-founder and director of Instant Theatre's Colour Commentary, which aims to bring more BIPOC representation into improv classrooms and stages. He is an instructor for the Arts Club's Student Experience Workshops, Creative Teens Theatre, and community outreach programs, where he teaches and builds shows with students from equity-deserving communities across Canada.
Mikenzie Page/Assistant Instructor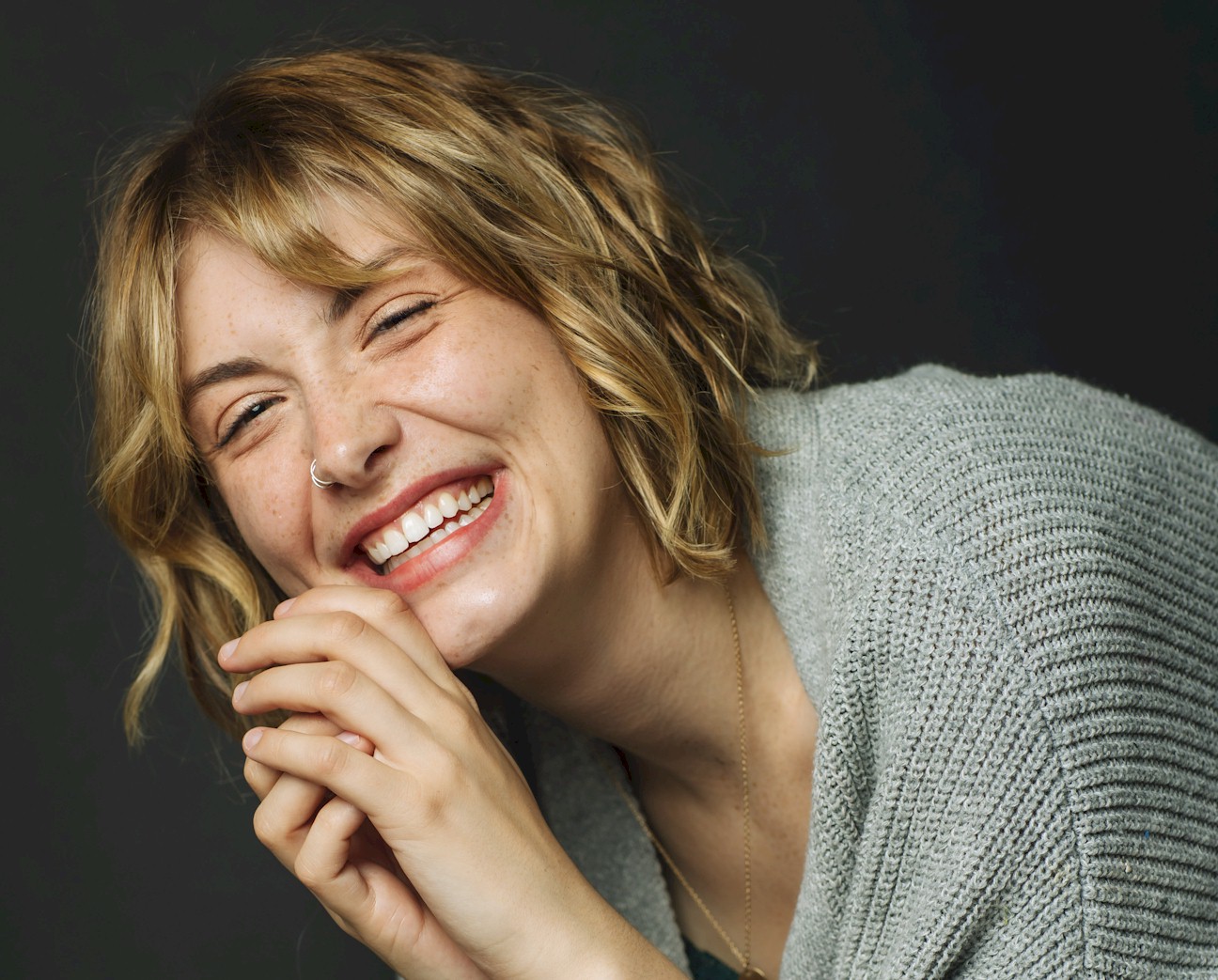 Mikenzie (she/her) is a theatre artist, writer, and creator currently based on the unceded lands of the Musqueam, Squamish, and Tsleil-Waututh nations. Mikenzie is a recent graduate of Studio 58's acting program and is passionate about art that is honest, exciting, and based in play. She is so excited to be back working at the Arts Club and so incredibly stoked to create some super cool art in Creative Teens this spring.
Spring 2023
Week #1
Sun, Apr 2: 10 AM–1 PM, Newmont Stage
Wed, Apr 5: 5–6:30 PM, Zoom
Week #2
Sun, Apr 9: NO CLASS (Easter Sunday)
Wed, Apr 12: 5–6:30 PM, Zoom
Week #3
Sun, Apr 16: 10 AM–1 PM, Studio A
Wed, Apr 19: 5–6:30 PM, Zoom
Week #4
Sun, Apr 23: 10 AM–1 PM, Studio A
Wed, April 26: 5–6:30 PM, Zoom
Week #5
Sun, Apr 30: 10 AM–1 PM, Studio A
Wed, May 3: 5–6:30 PM, Zoom
Week #6
Sun, May 7: 10 AM–1 PM, Studio B
Wed, May 10: 5–6:30 PM, Zoom
Week #7
Sun, May 14: 10 AM–1 PM, Newmont Stage
Wed, May 17: 5–6:30 PM, Zoom
Week #8
Sun, May 21: 10 AM–1 PM, Newmont Stage
Wed, May 24: 5–6:30 PM, Zoom
Week #9
Sun, May 28: 10 AM–1 PM, Granville Island Rehearsal Hall
Wed, May 31: 5–6:30 PM, Zoom
Week #10
Sat, Jun 3: 10 AM–5 PM, Newmont Stage: DRESS REHEARSAL
Sun, Jun 4: 10 AM–5 PM & 7–8 PM, Newmont Stage: FINAL SHOWCASE