Creative Teens Theatre
The Creative Teens Theatre program invites students to engage in the creation process for an original and collaborative theatre piece! The class works closely as a "mini theatre company" to explore how they can express stories that are meaningful to them. During the program the students will learn a variety of skills that may include: acting, masks, physical theatre, scriptwriting, lighting, sound, and more! At the culmination of the program, the class will present its original theatrical piece on a professional stage.
Creative Teens Theatre is a program for those who are interested in creating their own theatre in a fun and supportive environment. Theatre experience is not required, but students are expected to commit to sharing ideas and working closely as a team to achieve their vision.
QUICK PROGRAM FACTS
14 spots available for students in grades 8–10
3-hour Sunday classes from October 2020 to June 2021 (25 weeks)
Final showcase written by the students and performed at the Goldcorp Stage at the BMO Theatre Centre
Complimentary tickets to Arts Club productions
Fee: $750 (+GST)
Subsidized placements available*
*The Arts Club Theatre Company recognizes that access to theatre programming is an important part of who we are. If you are interested in this program, but are facing challenges accessing the program due to socio-economic barriers, please contact Hila Graf for more information.
Hila Graf, Education & Outreach Associate
hgraf@artsclub.com
THIS PROGRAM IS GENEROUSLY SUPPORTED BY
Art Vertlieb and Bev Briscoe
Roberta Beiser
Alfred Schultz and Leona Kolla
Applications are now open for the class of 2020–2021! Fill out an application form and send it to Hila Graf, Education & Outreach Associate, at hgraf@artsclub.com. Deadline for applications is October 5, 2020. Once accepted, the registration deadline to participate is October 13, 2020.
---
All classes take place at the BMO Theatre Centre or the Granville Island Rehearsal Hall
Sundays, 1–4 PM
Cost: $750 (+GST)
Term 1: October 18–December 13, 2020
Term 2: January 10–March 14, 2021
Term 3: April 11–June 6, 2021*
*Term 3 classes will be 4 hours in length leading up to the showcase (12:30–4:30 PM)
No classes on holiday weekends (February 14, April 4, and May 24)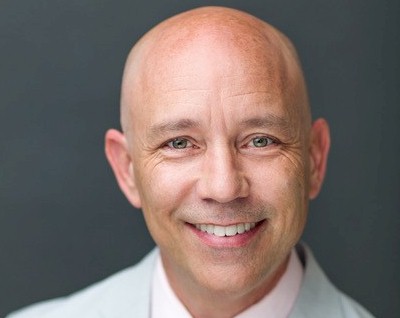 GUY FAUCHON
Guy (BFA Acting, 1991; MFA Directing, 2010) approaches theatre as an opportunity for collaborative storytelling that illuminates the soul. Based in Vancouver, Guy is the Artistic Director of Theatre Obscura. He has taught classical text at Bard's Young Shakespeareans, as well as in high school workshops and festivals, and at Thompson Rivers University. The Canada Council awarded Guy the JBC Watkins Award to pursue his MFA in Directing in the US. He was nominated Best Director for the Kennedy Center American College Theatre Festival for his production of Hair. Other notable directing credits include How I Learned to Drive, Jacob Marley's Christmas Carol, The Nether, Frozen, Sylvia, Trust and Oleanna.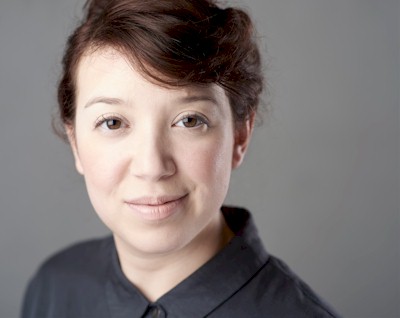 MING HUDSON
Ming works and pays rent on the unceded and unsurrendered traditional territories of the Musqueam, Squamish, and Tsleil-Waututh nations. She is a performer, deviser, and teacher who is extremely passionate about the creation of new theatre as a collective ensemble, especially when this creation is rooted in the practice of physical theatre. A graduate of the Advanced Devising Practice and physical theatre program at arthaus.berlin (formerly the London International School of Performing Arts), Ming also holds a Masters in Ensemble Theatre from Rose Bruford College, and a BFA in Acting from the University of Victoria. Ming currently teaches for the Arts Club, Bard on the Beach, and CircusWest. Select performing credits include Taming of the Shrew, Shakespeare in Love, Timon of Athens, and Lysistrata (Bard on the Beach), East Van Panto: Snow White and the Seven Dwarves (Theatre Replacement), Blisskrieg (Atomic Vaudeville), PostSecret: The Show (The Firehall Arts Centre), Big Bad and Fall Away Home (Boca del Lupo), and The Penelopiad (Arts Club). Up next, Ming will be leading a development workshop of Antigone (adapted by her creative partner, Kate Besworth) for Bard on the Beach, and will be performing in Noises Off for the Arts Club. Ming is also the founder of new Vancouver theatre collective At Last Productions, and is currently producing/curating a new immersive theatrical experience called At Last.