In The Community
Current and Ongoing
The Arts Club makes theatre accessible to our communities through our Open Theatre program. This program offers complimentary tickets to Arts Club shows to organizations that work with equity-deserving communities who face financial barriers to enjoy live theatre.
For the 2021–2022 season, we provided over 400 Open Theatre tickets to a variety of communities. Here are some testimonials from participants:
"It was wonderful to get the opportunity to see a live play, and to be at the beautiful Stanley theatre. I felt very pampered. Thank you for a wonderful night out!"
"I would like to thank the Arts Club for making tickets available to the Kettle Society, and myself, for Made in Italy. I would not have been able to attend this performance without the generosity and community spirit of the Arts Club. It is much appreciated."
To submit an Open Theatre ticket request, please contact Mikenzie Page, Education Coordinator, at mpage@artsclub.com. Tickets are given on a case-by-case basis.
Other community engagement programs for youth include the Arts Club Drama Club, which offers students from equity-deserving communities access to drama education on their home turf, and the Grant Burnyeat Student Series, which provides VSB secondary schools with complimentary tickets to Arts Club shows.
We are incredibly excited to share the news that longtime patron Dr. Lee Grills has stepped forward with a commitment to an annual award to support a ten-week internship at the Arts Club. In partnership with Capilano University, the Arts Club will award one annual internship from either the School for Performing Arts or the Arts & Entertainment Management program. This ten-week internship allows for on-the-job experience at a professional theatre company and provides networking opportunities and references for future employment.
The annual award is named in recognition of George and Dr. Lee Grills for their incredible contribution to the Arts Club.
George and Lee first became involved as ticket buyers at the Seymour Stage and soon became subscribers, donors, and eventually, George joined the Board of Directors in 1998. George would help lay the groundwork for what the organization is today. One of his first suggestions was to eliminate the general "rush" seating that meant standing in long lines and coming at least an hour before the show to get a good seat. Having sat on other charitable boards, including for the Vancouver Playhouse, it was George who insisted that the board members pay for their seats and become donors. Up until this point, free tickets were considered a perk, but George argued that the board members were key advocates and should be supporting the organization financially. He also maintained that building a strong donor base was the only way an arts group could thrive. It was shortly thereafter that the Artistic Director's Circle (ADC) was formed.
George and Lee, along with a small number of dedicated theatre lovers would gather at the Stanley Theatre's Bruce Milley Lounge. While the ADC was initially no more than a dozen, it has now grown to include more than 130 households.
George was also adamant that the Arts Club needed corporate support. He introduced Vancouver business leaders to the company and put tremendous energy into persuading companies that they had a role to play in the Arts Club's future.
Lee, who continues to be a staple at Arts Club's events, whether it is an opening night or a fundraising dinner, said, "Our interest in theatre stemmed from childhoods where we depended on friends and neighbours for entertainment. Funding education for worthy people stemmed from our own life experiences. George from teaching math in his Peace Corps days in the Philippines. Mine from being really poor and being denied a scholarship to UBC as it would be 'wasted on a girl.' I am really pleased to be able to give a young person an opportunity to intern with the Arts Club."
The first recipient of the award is Danelle Schiele from Capilano's Arts & Entertainment Management program. Danelle described her experience thus far: "Now in my first practicum semester, being involved in the Arts Club has been very enlightening and helpful as I have been able to put everything I have learned in this program into practice. I have discovered how much work it takes to run a theatre company and the vast amount of people who are behind the success and execution of these amazing shows. I am looking forward to continuing my growth in this position!"
The Arts Club is incredibly grateful to Lee Grills for making this opportunity possible.
Past Events
Fat Clothing Swap 2023
The Arts Club partnering with YVR Fat Clothing Swap and Steffanie Davis, playing Isabelle in Someone Like You, hosted a plus-sized clothing swap. Participants were able to browse and pick items from the donated clothing and browsed local size inclusive vendors.
---
Summer Workshop Series 2023
The Summer Workshop series offered seven FREE workshops, taught across three days such as: Enhancing your acting skills, Channeling your inner villain, Learning how to juggle and perform magic tricks.
---
Deaf-Led Theatre Workshop
In 2023, the Arts Club was proud to offer a free workshop series for Deaf community members who wanted to learn how to create and develop work for the theatre.
This 9-week workshop was led by Christian Vasquez, a Deaf theatre maker and performer. There was a cabaret-style showcase at the Newmont Stage at the BMO Theatre Centre on July 30, 2023. Here is just one sample of the work that was shared at the showcase.
---
Indigenous Stew Pot
Indigenous Stew Pot celebrated Indigenous voices at this cabaret-style event. It featured a variety of performances from local Indigenous artists, and was hosted by Gregory Coyes (Métis/Cree). This event complemented the production Rubaboo at the Granville Island Stage.
---
Disability Artists Market 2023
Five local artists who live with various disabilities showcased their artwork from hour before showtime and post-show for 30 minutes in the Newmont Stage atrium for the production of Teenage Dick.
---
Crip Cabaret: A Reclamation! 2023
Come experience disability art and justice as we gather to tell our stories through song, poetry, monologues, and so much more! A one-night only event of artists from the disability community showcasing their talent, this event complemented the production of Teenage Dick. It was hosted by Amy Amantea, a creator/performer who lives with legal blindness, neurodiversity, chronic illness, and pain.
---
The Big Question: Barriers to Theatre Faced by the Deaf and Disability Community 2022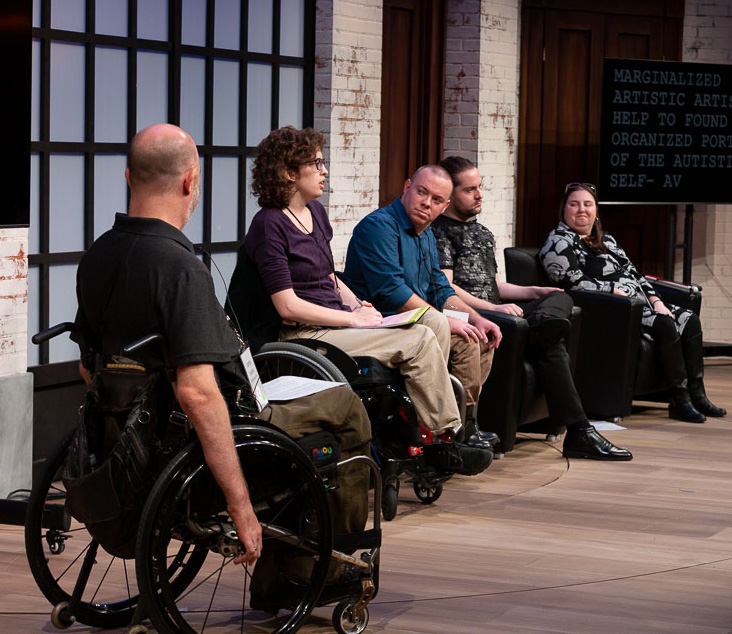 Why aren't there more people with disabilities/disabled people in the arts was a panel of theatre makers and creatives on how to make the theatre community more inclusive and accessible, and how we can increase representation of the Deaf and disability community in all that we do. We share our experience of barriers to all things theatre and celebrate our successes.
---
Artists for Afghanistan
In collaboration with Carey Perloff, the director of the American Conservatory Theater's production of A Thousand Splendid Suns, and Haysam Kadri, the director of the Arts Club's, we've produced this video to help the theatre community support the ongoing crisis both within Afghanistan and amongst refugees. Three short sections of the novel A Thousand Splendid Suns are being read that speak to this moment. Reading these sections are Afghan-American actors Fatima Wardak, Yousof Soultani, and Kris Zarif.
We encourage you to take the time to watch this video and learn more about organizations supporting Afghan refugees.
afghancoalition.org
rescue.org/country/afghanistan
jfcs.org
lirs.org
catholiccharitiesusa.org/our-vision-and-ministry/immigration-refu
---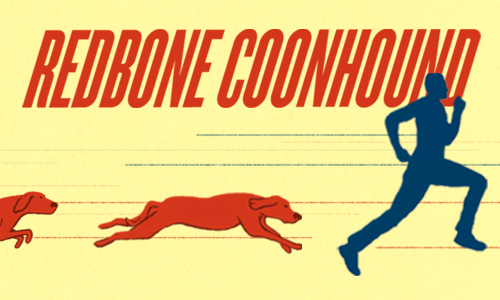 Unacceptable Views Amongst Friends 2022
"Unacceptable Views Amongst Friends" was a cabaret-style event featuring some of Vancouver's finest musicians, poets, and performers presenting pieces about talking to friends who hold opposing viewpoints. How do we disagree with people we love in ways that are agreeable?
Hosted by Redbone Coonhound co-playwright and co-director Omari Newton, this event celebrated the premiere of the show. Performers included Chelsea D.E Johnson, Sonya Littlejohn, Scribbly doodle, Ndidi Cascade, and David Morin!
---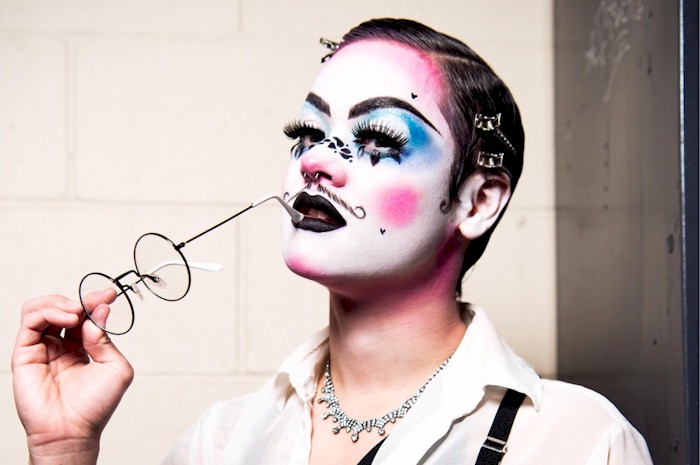 Good Epiphany Cabaret 2022
To kick off Pride Week, we brought a selection of this city's most exciting drag performers to the Arts Club. Hosted by Rose Butch, the Good Epiphany Cabaret featured the talents of Jaylene Tyme, Mx Bukuru, King Fisher, Kara Juku, and even some members of the Kinky Boots company.
---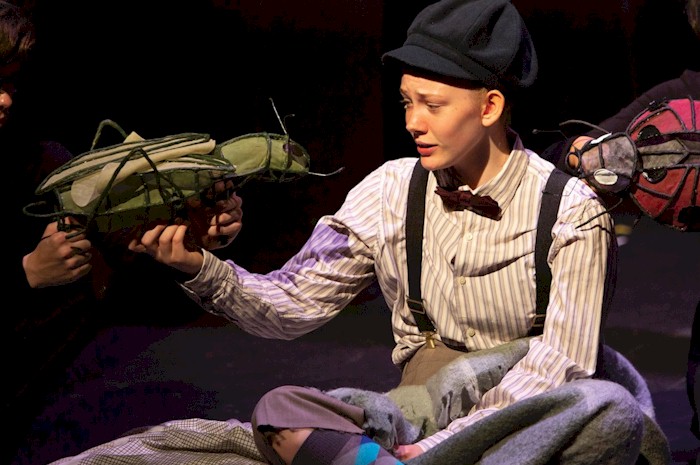 Master Workshop Series 2021–2022
The Master Workshop Series was a unique program offered by the Arts Club and Arts Umbrella! This eight-class series offered budding actors aged 13–18 a chance to hone their skills and learn from the industry's best as they explore podcasting, puppetry, fight choreography, physical theatre, and more!
---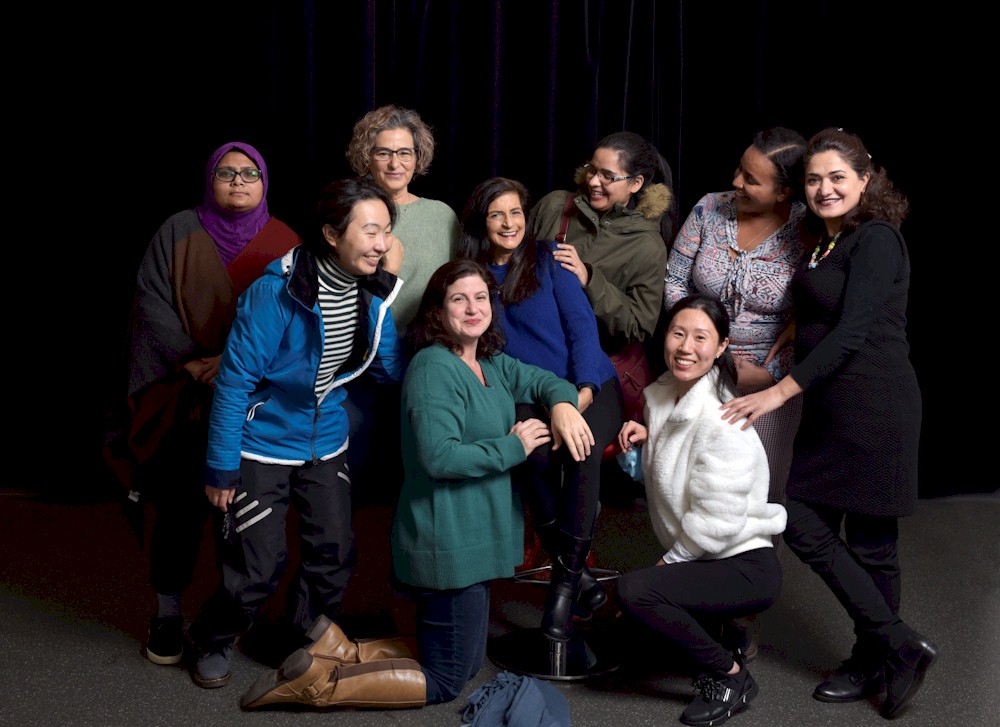 The Shoe Project (2019–2020, 2021–2022)
The Shoe Project is an inspirational night of storytelling about immigration and resilience. It brings to the stage twelve amazing women who share their stories of arrival and adaptation to Canada—through a pair of shoes.
From India, Kurdistan in Iran, Eritrea, Israel, China, Bangladesh, Syria, Russia, Kenya, and Brazil, the performers have been coached in writing by author Caroline Adderson and in performance by voice coaches Sindy Angel and Tara Cheyenne Friedenberg. Their stories of migration will walk you far beyond your daily experience.

The Shoe Project is generously supported by The Fund of Gender Equality. The Fund for Gender Equality is supported by a collaboration between Community Foundations of Canada and the Equality Fund, with support from the Government of Canada.
---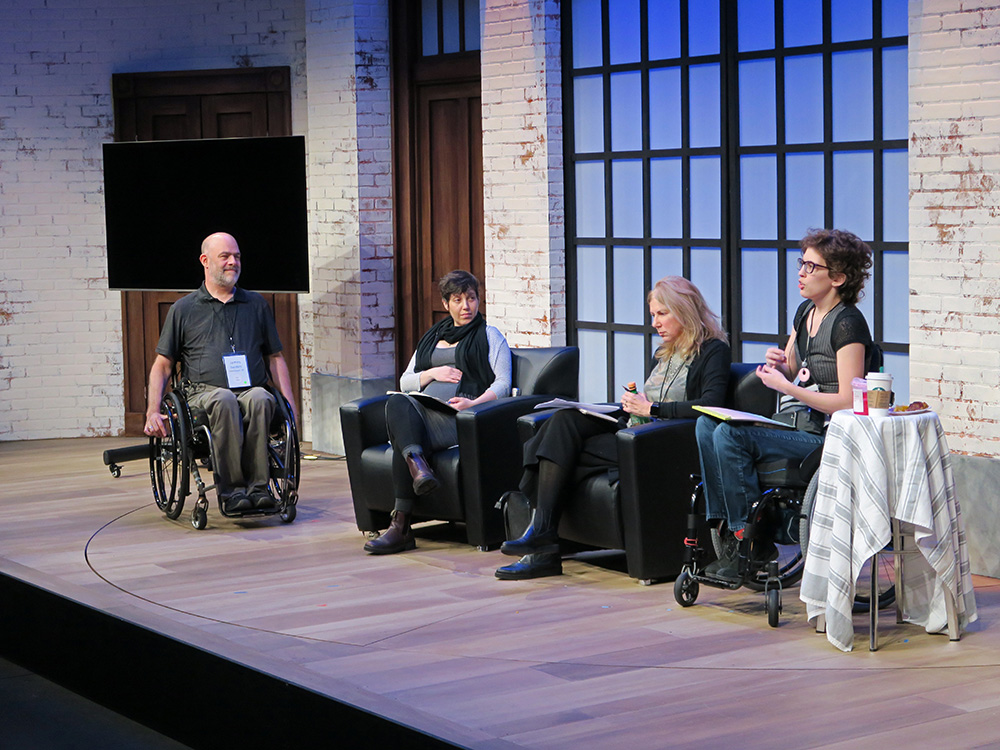 Symposium: Theatre and Accessibility in a Digital World, October 2019
"How can we use digital technology to provide access for theatre patrons, artists, and community members living with disabilities who currently encounter barriers to the traditional theatre experience?" This question was explored during the symposium, organized jointly by the Arts Club and Bard on the Beach, in October 2019.
This symposium was made possible by the generous support from the Canada Council's Digital Strategy Fund

---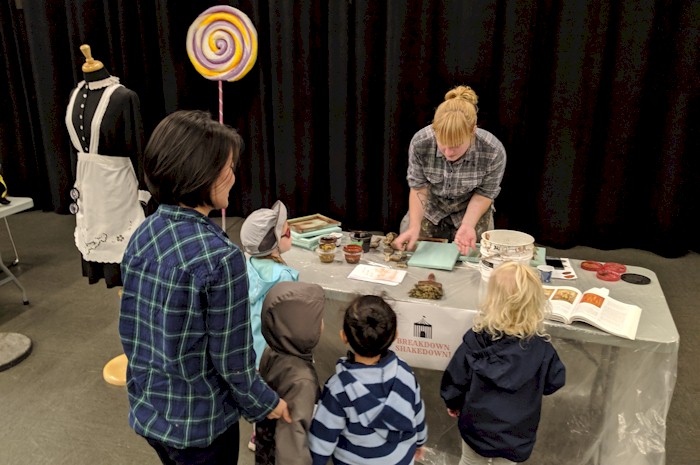 Culture Days, September 2019
Our special Culture Days event aimed to spread the joy of theatre with the Arts Club Fun House at the BMO Theatre Centre, an interactive session for adults and children. Our amazing staff presented costumes, props, and special effects and shared the magic of theatre-making!

---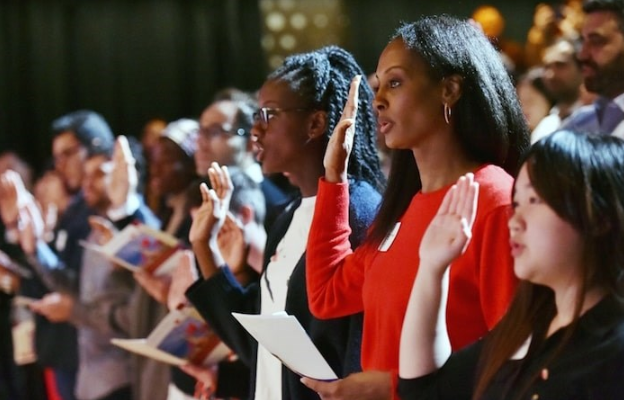 Citizenship Ceremony (2018, 2019)
It has been an honour for the Arts Club to host Citizenship Ceremonies. In 2019, we celebrated with 36 new Canadians at the BMO Theatre Centre.