IN THE COMMUNITY
SYMPOSIUM: THEATRE AND ACCESSIBILITY IN A DIGITAL WORLD

"How can we use digital technology to provide access for theatre patrons, artists, and community members living with disabilities who currently encounter barriers to the traditional theatre experience?" This question was explored during the symposium, organized jointly by the Arts Club and Bard on the Beach, in October 2019. Visit theatresymposium.com to continue the conversation.
This symposium was made possible by the generous support from the Canada Council's Digital Strategy Fund

---
THE SHOE PROJECT PRESENTS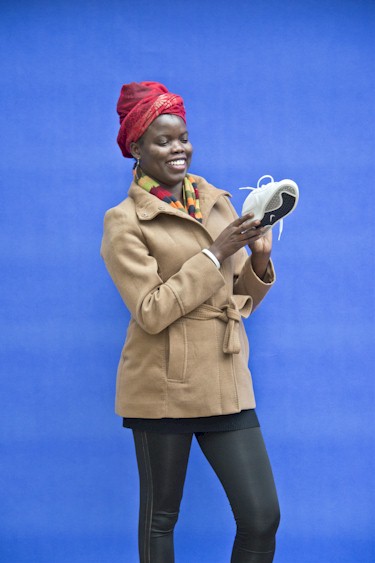 "Shoes accompany us on all our journeys. They say who we are, where we came from and where we are going."
—Katherine Govier, The Shoe Project founder
The Shoe Project Presents brings to the stage twelve amazing women who share their stories of arrival and adaptation to Canada—through a pair of shoes. Their stories of migration will walk you far beyond your daily experience.
From Afghanistan, Brazil, Nepal, Syria, Russia, the Philippines, Chile, Kurdistan, Kosovo, China, Iran, and Tajikistan, the performers have been coached in writing by author Caroline Adderson and in performance by voice coaches Alison Matthews and Tara Friedenberg.
Saturday January 11, 7 PM
Sunday, January 12, 2 PM
Goldcorp Stage at the BMO Theatre Centre
Tickets: $22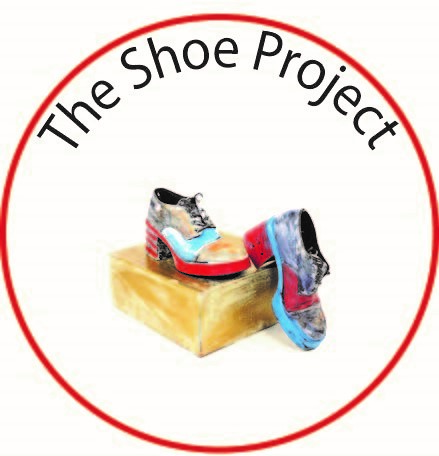 The Shoe Project is a registered charity, founded in Toronto in 2011 by novelist Katherine Govier. Its mission is to improve the written and spoken English of women who are newcomers to Canada and who are potential leaders. We place their stories of arrival in our national conversation, and foster a sense of sisterhood amongst women of different origins, so that they, in turn, will help others "in their shoes."
The made-in-Vancouver performance of The Shoe Project Presents is part of a four-city roll-out in 2020: Vancouver, Calgary, Toronto, and Halifax. The "tour" culminates in Toronto and Halifax on March 8, 2020—International Women's Day. It is funded in part by the Government of Canada.
TSP's 2019 Vancouver cycle is in partnership with Pacific Immigrant Resources Society (PIRS) and the Arts Club Theatre Company. It is funded through the City of Vancouver Creative 2019 City Strategy Grant with the participation of the Government of Canada.
---
Afterschool Drama Club
Our Afterschool Drama Club offers students in the inner-city of Vancouver an opportunity to access drama education in their own communities. The Arts Club operates the Senior program at Britannia Secondary for students in Grades 8–12 and a Junior program at the Ray-cam Cooperative Centre for students in grades 5–7.
This program uses the students own voices to create theatrical work that resonates with them in a safe and collaborative environment.

---
Serving our local community in creative ways is a priority for the Arts Club. To that end, we offer a variety of workshops and other educational programming.
In the current season, programming has included a new After-School Drama Club at Britannia Secondary School, for students in grades 8 through 12. In this free program, students explore theatre and theatre-making in an inclusive and collaborative environment. From October 2018 to June 2019, an experienced instructor and guest theatre artists will work with students by focusing on topics that they are interested in and passionate about, while helping them develop basic technical skills and introducing the class to different types of theatre. At the end of the year, the whole Drama Club will create and present a final showcase performance.
In the past season, programming included an After-School Drama Club at Cousteau School in North Vancouver, and a Canadian Citizenship Ceremony at our Goldcorp Stage at the BMO Theatre Centre. We have also offered public programming that addresses themes or issues in our theatrical productions. For Fun Home, the Arts Club partnered with Qmunity to provide workshops to discuss gender identity and LGBTQ2 issues for more than 400 students across Metro Vancouver. For Me and You, playwright Melody Anderson gave a talk about her unique creation process as a mask designer/maker, and for Forget About Tomorrow, we invited the founder of the Society for the Arts in Dementia Care to speak about her work engaging in creative practice with individuals living with Alzheimer's and dementia.