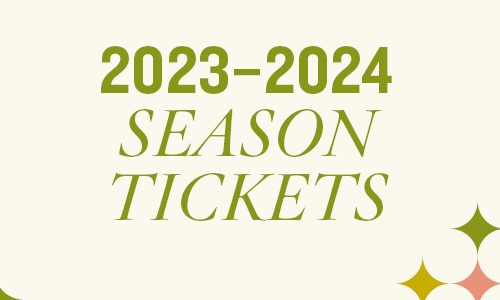 JOIN THE FAMILY
Make time in your life for an extraordinary season of theatre—you deserve it! Arts Club subscribers always get the red carpet treatment and save off single ticket prices, plus more benefits.
Next season is extra special as we're celebrating 60 years on stage. Marking this diamond anniversary, Artistic Director Ashlie Corcoran shares that each show in the 2023–2024 season is intended to "deepen our commitment to artists in our province, highlight conscious eclecticism, aim for the highest levels of artistic excellence, and reflect our community's diversity."
We couldn't reach this milestone without subscribers like you who support our work. We can't wait to celebrate the season ahead with you, our family. See you at the theatre!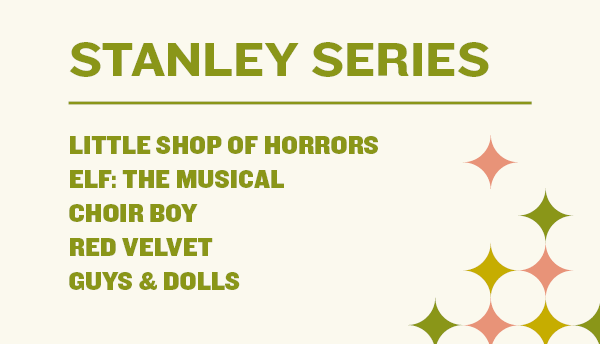 STANLEY SERIES
Experience the historic Stanley Industrial Alliance Stage with our most popular subscription. Get the 5-show series from $132!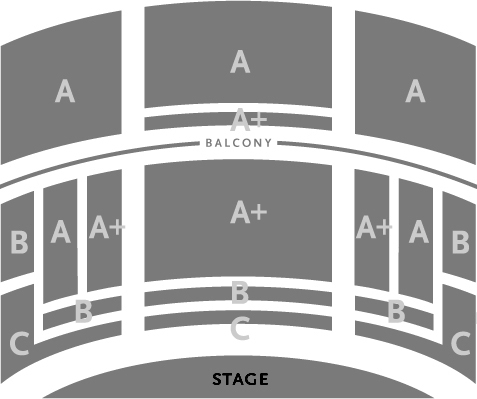 | | |
| --- | --- |
| 5-SHOW STANLEY SERIES | |
| Zone A+ PREMIUM | $468 |
| Zone A PREMIUM | $372 |
| Zone B | $212 |
| Zone C | $132 |
SUBSCRIBE NOW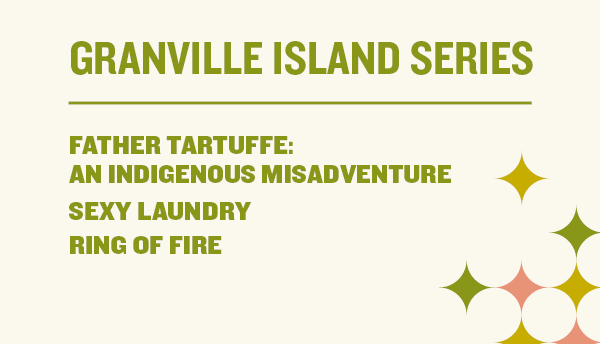 GRANVILLE ISLAND SERIES
Enjoy this 3-show series at the waterfront Granville Island Stage from $100!
By Herbie Barnes
A co-production with Touchstone Theatre
February 22–March 24, 2024
WORLD PREMIERE
By Michele Riml
April 11–May 12, 2024
The Music of Johnny Cash
Created by Richard Maltby, Jr.
Conceived by William Meade
Orchestrations by Steven Bishop and Jeff Lisenby
June 20–August 11, 2024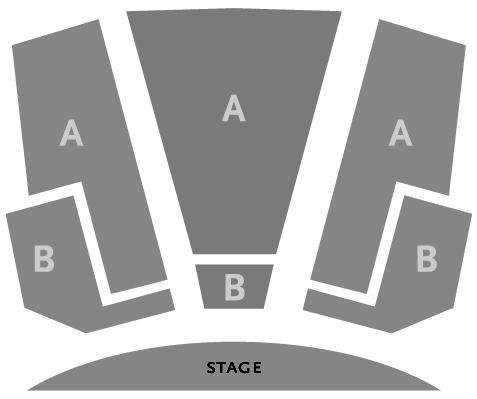 | | |
| --- | --- |
| 3-SHOW GRANVILLE ISLAND SERIES | |
| Zone A PREMIUM | $164 |
| Zone B | $100 |
SUBSCRIBE NOW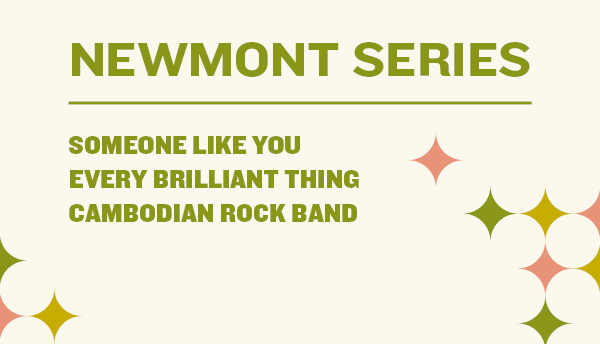 NEWMONT SERIES
Enjoy this 3-show series at the intimate Newmont Stage at the BMO Theatre Centre from $60!
By Christine Quintana
October 5–29, 2023
WORLD PREMIERE
By Duncan Macmillan
With Jonny Donahoe
February 8–March 3, 2024
By Lauren Yee
Featuring songs by Dengue Fever
April 25–May 19, 2024
Configurations for the Newmont Stage are variable and seat maps for productions may not be confirmed at the time of ticket purchase. This venue is a flexible space with the ability to offer theatrical experiences that are catered to specific productions.
| | |
| --- | --- |
| 3-SHOW NEWMONT SERIES | |
| Zone A PREMIUM | $90 |
| Zone B | $60 |
SUBSCRIBE NOW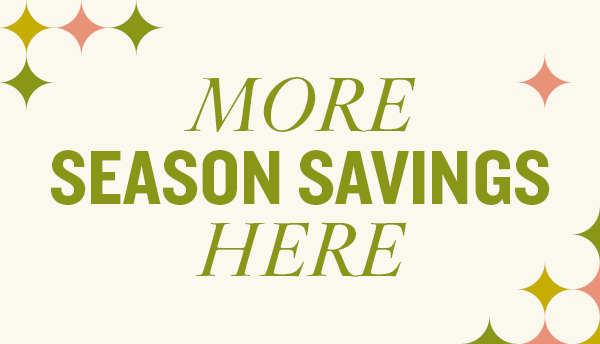 MOM'S THE WORD: TALKIN' TURKEY—ADD ON THIS RETURNING HIT!
Maximize your savings and celebrate the holidays with our favourite Moms by adding the returning hit Mom's the Word: Talkin' Turkey to your subscription. Get first access to premium seats for just $39 when you subscribe!
Created by the Mom's the Word Collective
Dec 5–31, 2023
Granville Island Stage
6TIX—CHOOSE THE SHOWS YOU WANT TO SEE!
Choose from all shows at our three stages with a 6Tix subscription! Get 6 flexible ticket vouchers for $435—that's a savings of up to 49% off single ticket prices! Click here for frequently asked questions about 6Tix.
Your Subscriber Benefits
Can't make it to a show in your series? Exchange it for another day for FREE, online or by calling our box office.
All subscribers get 15–20% off additional tickets! The more packages you have, the more savings you earn. Discounts applied automatically when you log in to Patron Centre with your subscriber account.
Single tickets go on sale in the summer, but subscribers can add on returning hits as soon as they renew! Subscribers get first access to the best seats at the best price.
Prices to shows increase with demand, but subscribers always get the very best deal. Secure a subscription discount and lock in the lowest price now.
Subscribers secure the same seats that they love when they renew!
Enhanced Super Subscriber Benefits
A tax-deductible donation of $100 or more gets you extra perks!
Going away for a while? Hoping to switch out one of the shows in your package? This perk lets you do this (for shows within the same series). Super Subscribers get the most flexibility with their subscription.
Unlock a special code to go straight to the front of the queue! Get the fastest service for all your box office needs.
If you're looking for new seats this season, become a Super Subscriber and your seating request will receive priority.
Learn about the making of our shows at exclusive backstage tours.
Super Subscribers are donors—that means you help support new productions, education programs, and new play development at the Arts Club. All $100+ donors will receive a tax receipt.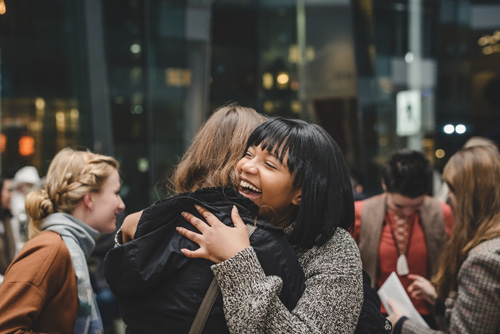 Thanks to supporters like you, the Arts Club has grown from humble beginnings in 1964 to become Canada's largest not-for-profit urban theatre company. Charitable registration number 11921 3551 RR0001