Accessibility
The Arts Club seeks to create a barrier-free environment for all patrons, staff, artists, volunteers, and third-party contractors. We want to provide a place where all people feel welcome and can maintain their independence and their dignity.
A stronghold of our belief and organizational culture is that all people have equal access to employment, our productions, our programs, and any other opportunities at the Arts Club. The Arts Club also desires to see a reflection of the diverse disability community in everything that we do.
Our ultimate goal is to have a completely barrier-free environment, and we continue to strive to meet the needs of individuals with disabilities in a timely and effective manner.
Accessibility is a continuum and an ongoing process here at the Arts Club, and we continue to make changes to our physical design, internal systems, and staff/volunteer training to increase our level of accessibility and inclusivity. We sincerely hope that you will be patient with us and support our efforts by providing feedback about your experience.
Our Accessibility Coordinator, Amy Amantea, will be happy to have a conversation with you about your access needs, and how they may be addressed in both the Arts Club's short-term and long-term strategic goals. Amy can be reached at aamantea@artsclub.com.
---
Accessible Seating
Accessible seating is available at each of our theatres. Please advise us of your needs when you book your tickets.
---
Body Positive Seating
The Arts Club recognizes that the traditional fold-down theatre seats lack stability and have armrests that can cause a barrier for some patrons who identify as body positive/plus-sized. We are exploring how to best accommodate this access need so that all patrons feel comfortable in our venues. We can offer a more study seating option (a single chair with no armrests) in the section that is identified as wheelchair accessible. Please contact the Arts Club Box Office.
---
Hearing-Assistance Devices
The Stanley Industrial Alliance Stage, Granville Island Stage, and Newmont Stage at the BMO Theatre Centre are equipped with infrared listening systems provided free of charge for our guests who are hard of hearing. We have a limited supply of headsets; please reserve in advance by calling 604.687.1644.
---
What Is a DI?

A Deaf Interpreter (DI) is an individual who is Deaf or Hard of Hearing and possesses exceptional communication skills in both ASL (American Sign Language) and English. The DI has been trained in the role and ethics of an interpreter. A DI may use strategies such as: the use of gestures, mime, props, drawings, and home signs. These strategies may be used to match the language development of the Deaf person they are working with. In addition, the DI has an extensive knowledge and understanding of deafness, the Deaf community, and/or Deaf culture. They bring this expertise with them when working as a team with a hearing Registered Sign Language Interpreter.
The Arts Club is also exploring tactile interpretation and close-range ASL that would be made available during our relaxed performance for audience members who are Deafblind.
---
Vocal Eye Described Performances

The Arts Club is proud to offer VocalEye Described Performances at the Stanley Industrial Alliance Stage and the Granville Island Stage.
---
Relaxed Performances
An inclusive experience designed to welcome patrons of all ages and sensitivities, a relaxed performance contains modifications to the conventions of traditional theatre to maximize comfort.
---
ASL Interpreted Performances
The Arts Club offers ASL (American Sign Language) interpretation at select shows for our patrons who are Deaf or Hard of Hearing
ACCESSIBILITY SPONSOR


SUPPORTED BY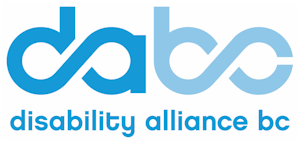 Arts Club Council of Governors
Lohn Foundation