Youth Access
The Arts Club offers special ticket rates and experiences for age 30-and-under audience members. Come enjoy the excitement of live professional theatre! You'll just need an active student card or an ID verifying your eligible birthday to join the fun.
What's New
Come before the show to hang out in the bar of the Newmont Stage at the BMO Theatre Centre and enjoy our selection of drinks, including themed cocktails. Located in Vancouver's Olympic Village, the Newmont Stage is the venue for vibrant and original Arts Club productions at accessible ticket prices.
Only at Teenage Dick, try our deviously delightful specialty drink rimmed with yellow sugar: this cocktail includes vodka, lemonade, grenadine, and blue curacao. Our specialty non-alcoholic mocktail includes grape juice, lemonade, and 7 Up. Wednesday only: Free fountain drinks and $5 drink specials before 7 PM!
Youth Ticket Rates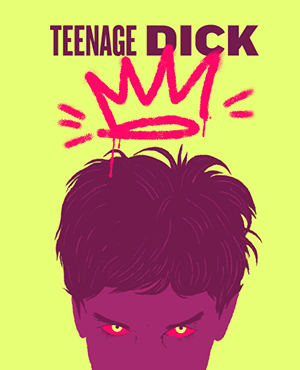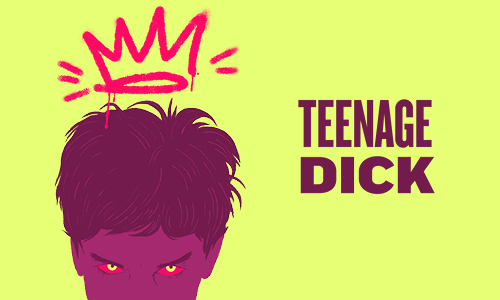 Throughout the run of Teenage Dick, use the promo code NEWYOUTH to buy Wednesday Night Youth Tickets for only $15 (excludes opening night, Feb 15).
You'll be required to show a valid student card from an accredited educational institution, or an ID with birthdate 30-and-under to collect your ticket.
BUY NOW
Day-of-show StudentRush tickets give you the most affordable way to see an unforgettable Arts Club's show at our three stages. For the price of a movie and popcorn, you can experience the thrill of live professional theatre!
StudentRush prices:
Newmont Stage: $15 (reg. from $29)
Granville Island Stage: $29 (reg. from $29)
Stanley Industrial Alliance Stage: $29 (reg. from $35)
Arrange a group of your friends to attend and receive a special rate by emailing Danny Mak, Specialist, Groups & Partnerships, at groups@artsclub.com.
Student Matinees are also open to secondary school teachers and their students!
LEARN MORE
More
Our Education department offers a wide variety of opportunities to immerse yourself in live theatre. Suitable for audiences ages 12 to adult!
Ensemble is our membership program for young professionals (45 and younger) who have a passion for theatre and giving back to the community. Watch Arts Club performances, take part in exciting special events, and network!
Questions? Our box office is available to assist! Call 604.687.1644 or email boxoffice@artsclub.com.