Volunteering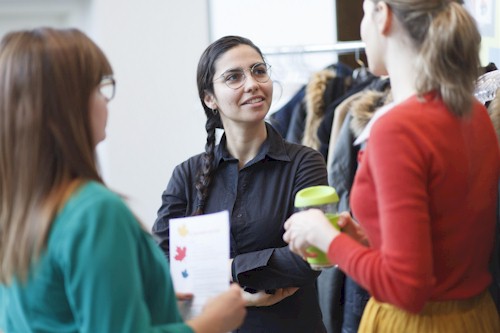 Our Goal
Volunteering at the Arts Club is an excellent way to meet people, learn new skills, and become involved in the local theatre, arts, and not-for-profit community. We offer opportunities in many areas of our organization – from assisting at special events and fundraisers, office administration, to helping with many other unique projects. As a not-for-profit charity, we are grateful to all our volunteers, past and present, for their time, commitment, enthusiasm and talent. Volunteers are an integral part of the Arts Club and have proved to be invaluable to the success of our company.
What Do We Do
There are many ways in which you can become involved! Some of our volunteer roles include:
Assisting with special events
Providing in-office support for various projects and programs
Manning the BMO Theatre Centre concierge desk
Selling raffle tickets
You may also bring your own ideas with you!
Benefits of Volunteering at the Arts Club Theatre Company
Contributing to your community in a positive way
Meeting new people
Experiencing local theatre
Building up your resume and networking
And much more!
Arts Club Theatre Company Volunteer Requirements
You must be 19 years of age and older
You must be willing to volunteer for a minimum of 12 hours for the 2018/19 season
Thank you for your interest in volunteering with Arts Club.
Contact
Our Human Resources department: humanresources@artsclub.com