Silver Commissions
The Silver Commissions program provides funding for a playwright to complete a new play with the goal of producing it on one of our stages. The program has become a critical step in our creative process as we take these and many other new works from script to stage. A Silver Commission is offered by invitation only.
"Writing a play has at times felt a bit like leaving home with a pretty good idea where I'm going but no specific address. The direction and feedback I've been given through dramaturgical support, workshops, and readings, have been essential to my process and to the exploration and creation of the play. I have appreciated and learned from the collaboration, connection, and community I've experienced while working in this nurturing environment. New Play Development has been invaluable in helping me get the play to where it's supposed to go. It's been an absolute gift."
—Dorothy Dittrich, playwright (The Piano Teacher) and Jessie Award winner
We are immensely proud of this Arts Club initiative, which is made possible through the generosity of our Silver Commissions Patrons: Stan and Kathy Hamilton.
The Arts Club has premiered the following Silver Commission scripts since 2010:
The Cull, by Michele Riml & Michael St. John Smith (2023)
Forgiveness, by Hiro Kanagawa (2023)
Mom's the Word: Talkin' Turkey, by the Mom's the Word Collective (2022)
Redbone Coonhound, by Amy Lee Lavoie & Omari Newton (2022)
My Father Is the Greatest Man in the World, by Tai Amy Grauman (2021, Listen to This: Audio Play Series)
Someone Like You, by Christine Quintana (2021, Listen to This: Audio Play Series)
It's a Wonderful Christmas-ish Holiday Miracle, by Marcus Youssef (2019)
Thanks for Giving, by Kevin Loring (2017)
The Piano Teacher, by Dorothy Dittrich (2017)
Onegin, by Amiel Gladstone & Veda Hille (2016)
The Waiting Room, by Morris Panych (2015)
Farewell, My Lovely, by Aaron Bushkowsky (2015)
Sister Judy, by Shawn Macdonald (2015)
Helen Lawrence, by Stan Douglas and Chris Haddock (2014)
How Has My Love Affected You? by Marcus Youssef (2013)
Henry & Alice: Into the Wild, by Michele Riml (2012)
Scar Tissue, by Dennis Foon (2012)
The Patron Saint of Stanley Park, by Hiro Kanagawa (2010)
Tear the Curtain! By Jonathon Young & Kevin Kerr (2010)
Paradise Garden, by Lucia Frangione (2010)
Presenting Sponsor of New Play Development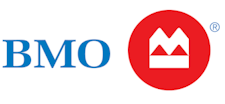 GENEROUSLY SUPPORTED BY
Stan & Kathy Hamilton