Play Development
Our greatest strength as a company has been, and continues to be, our vivid local identity. We hire and support local talent—onstage and off. Our commitment to fostering new works by local playwrights can be seen through our highly respected Silver Commissions Project.
Script Submissions
We do not accept and will not read unsolicited script submissions. However, to make you and your work known to us, we welcome introductions and letters of inquiry. Please include a bio of yourself and (if applicable) context about the project including development and/or production history. If we are interested in a project, we would then request a script. Please contact Stephen Drover, New Works & Professional Engagement, at sdrover@artsclub.com.
Resources for Playwrights
The Arts Club provides dramaturgical support and development only to plays that are under consideration for production with us. If you are a playwright looking for development support or dramaturgy, please explore the links below to find an appropriate organization.
Literary Managers and Dramaturgs of the Americas (LMDA)
To find out about supporting or sponsoring new play development, contact Kathy MacKenzie, Managing Director, at kmackenzie@artsclub.com or 604.687.5315, ext. 252.
Presenting Sponsor of New Play Development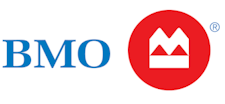 GENEROUSLY SUPPORTED BY
Bonnie Mah
Stan & Kathy Hamilton