Play Development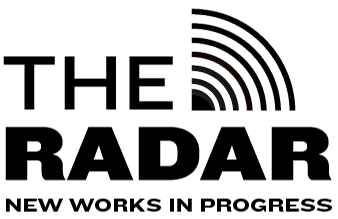 The Radar will feature four plays by Canadian playwrights, read aloud by a company of actors. After each reading, audience members are invited to take part in a discussion with the playwright and Stephen Drover (New Works and Professional Engagement) about the script and its creation process. The Radar readings demonstrate the Arts Club's commitment to fostering original works, making the creative process more accessible, and providing a public forum for feedback as some of Canada's most talented actors, directors, and playwrights bring their work to life.
All readings are free and will be held at the Newmont Stage at the BMO Theatre Centre.
Mon, August 21, 7 PM
Bella Luz
By Alexandra Lainfiesta
A bilingual immigrant odyssey between three worlds, Bella Luz explores the journey of belonging through multilayered magic realism. Sumailla, our hero, leaves home in search of the freedom to be who she is. She navigates the complex, often comedic immigration system and the impact it has in her newfound work in the male dominated stunt world. Here Sumailla meets an established stuntwoman and searches for the courage to love again. Bella Luz examines the bicultural experience of living two lives: balancing the expectations of who you are back home, with the realities of living as an immigrant, keeping secrets in the world you are in.
Tue, August 22, 7 PM
Reproduction
By Amy Rutherford
Reproduction tells the story of a woman who, desperate to become pregnant, undergoes an "alternative" fertility treatment in her homeland of Sweden. Over the course of the play a surprising transformation occurs in which Flora reproduces more than she could ever imagined. A humorous and haunting play about legacy, inheritance and transformation.
Wed, August 23, 7 PM
In the Crease
By Dave Deveau and Meghan Gardiner
Meet Maggie and Ted: a straight, cis-gendered, hockey loving couple with a child that seems destined for Drag Race. Meet Calvin and Dominic: a queer couple with a skilled and passionate background in drag, who seem to have given birth to the world's next NHL star. Drag meets hockey and hockey meets drag in this open-hearted story of two families, both coming to terms with the confident identities of their spirited kids. When a land assembly threatens the future of their beloved local ice rink, this unlikely foursome comes together to save the space that means so much to their families. While the unspoken joke is that they might want to consider swapping children, Maggie, Ted, Dominic and Calvin begin to realize that the universe has given them the child they need to learn the most about themselves.
Thu, August 24, 7 PM
The Tao of the World
By Jovanni Sy
A Restoration Comedy for Modern Times. Inspired by Congreve's celebrated Restoration comedy The Way of the World, this new romantic comedy is set in modern Crazy Rich Asians Singapore. After a global pandemic has kept everyone isolated for over two years, Asia's wealthy elite try to make up for lost time by hatching schemes to bed other people's partners and to swindle one another out of dynastic fortunes. The Tao of the World is a bawdy, rollicking romp that blends the spirit of Restoration comedy with the style of a modern Asian rom-com.
---
Our greatest strength as a company has been, and continues to be, our vivid local identity. We hire and support local talent—onstage and off. Our commitment to fostering new works by local playwrights can be seen through our highly respected Silver Commissions program.
Script Submissions
We do not accept and will not read unsolicited script submissions. However, to make you and your work known to us, we welcome introductions and letters of inquiry. Please include a bio of yourself and (if applicable) context about the project including development and/or production history. If we are interested in a project, we would then request a script. Please contact Stephen Drover, New Works & Professional Engagement, at sdrover@artsclub.com.
Resources for Playwrights
The Arts Club provides dramaturgical support and development only to plays that are under consideration for production with us. If you are a playwright looking for development support or dramaturgy, please explore the links below to find an appropriate organization.
Literary Managers and Dramaturgs of the Americas (LMDA)
To find out about supporting or sponsoring new play development, contact Kathy MacKenzie, Managing Director, at kmackenzie@artsclub.com or 604.687.5315, ext. 252.
Presenting Sponsor of New Play Development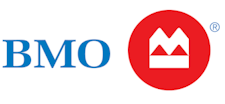 GENEROUSLY SUPPORTED BY
Bonnie Mah
Stan & Kathy Hamilton