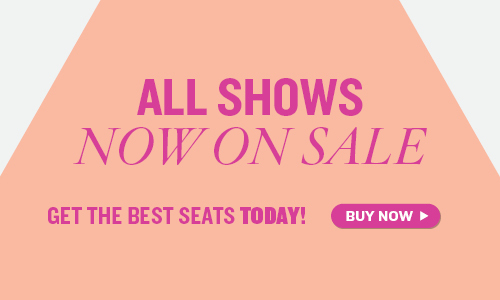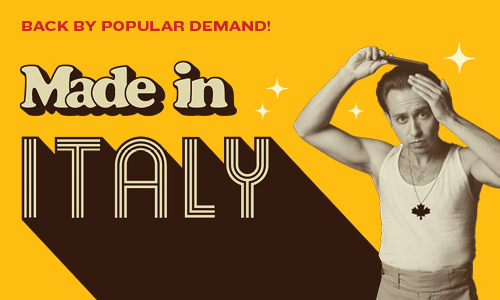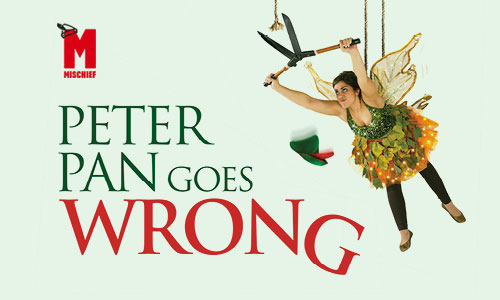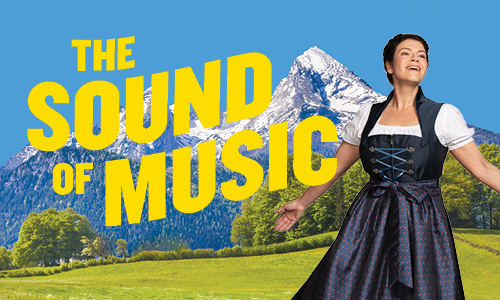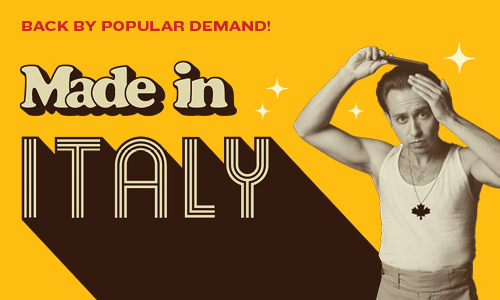 MAKE YOUR SUMMER FUNNIER
Back by popular demand for a limited run, this coming-of-age story will transport you to the 1970s of Rocky Balboa and John Travolta. Equal parts comedy and music, and as buoyant and bubbly as a glass of prosecco, Made in Italy is hilariously heartwarming.
BUY NOW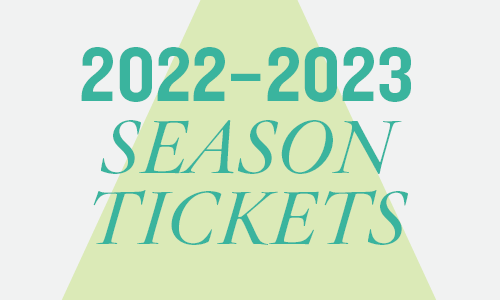 NOW AVAILABLE!
Lock in the best prices and seats today. Subscribe and save—and enjoy other benefits!
SUBSCRIBE NOW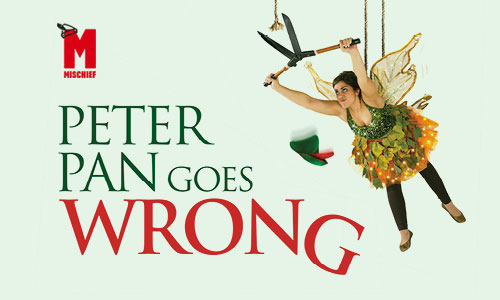 COMEDY SENSATION
Don't miss this North American Premiere Production! You've never seen such a brilliant display of sheer comedic mayhem.
BUY NOW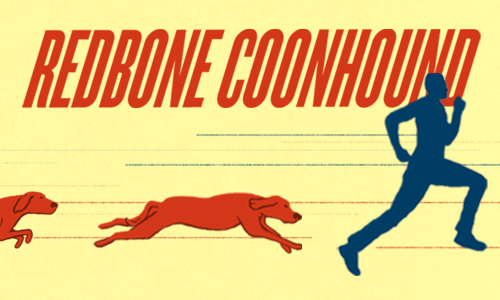 REDBONE COONHOUND
With hard-hitting comedic elements, this new Canadian play explores the intricacies of race, systemic power, and privilege in remarkable and surprising ways.
BUY NOW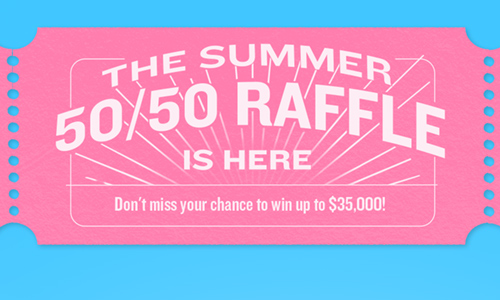 NOW TO AUGUST 31
Support the Arts Club for a chance to win up to $35,000! Funds raised will directly support the Arts Club's artistic and education initiatives as we look ahead toward an exciting 2022–2023 season on all three stages. Get your tickets today!
BUY NOW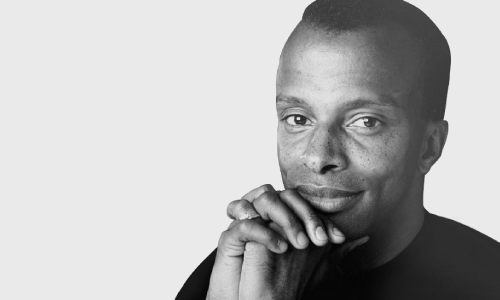 DENIS SIMPSON FUND
Make a gift by August 28 to the Denis Simpson Fund and help support career development opportunities for BIPOC artists and creatives in our community. Make a difference today!
DONATE NOW