The Gingerbread Men: A Holiday Cabaret
An Arts Club Theatre Company presentation
December 1–17, 2023
Newmont Stage at the BMO Theatre Centre
Come cozy up with The Gingerbread Men this winter! Prepare to be whisked away on a dough-lightful cabaret of classic holiday songs and merriment. Fresh out of the pan with their signature golly-gee charm, toe-tapping tunes, and buttery-smooth harmonies, these crooners are the perfect recipe for a holly jolly good time.
Established in 2012 during the Arts Club's production of White Christmas, this dashing, debonair, cookie-crazed quartet is served with a side of ham & cheese. They gleefully infuse their performances with witty banter, heartfelt nostalgia, and a celebration of festive traditions, while their playful twists and surprises add a dash of excitement to the mixing bowl.
The Gingerbread Men are sure to gingersnap you into the Christmas spirit!
Community Partner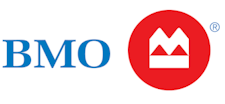 Running time: approx. 2h (including one intermission)

Dec 1, 8 PM
Dec 2, 8 PM
Dec 3, 2 PM
Dec 6, 7:30 PM
Dec 7, 7:30 PM
Dec 8, 8 PM
Dec 9, 2 & 8 PM
Dec 10, 2 PM
Dec 13, 7:30 PM
Dec 14, 7:30 PM
Dec 15, 8 PM
Dec 16, 2 & 8 PM
Dec 17, 2 PM
Photos