GUYS & DOLLS
Based on a Story and Characters of Damon Runyon
Music and Lyrics by Frank Loesser
Book by Jo Swerling and Abe Burrows
May 16–June 30, 2024
Stanley Industrial Alliance Stage
A Musical Fable of Broadway
Revel in the laughs and romance of this timeless musical, featuring a score packed with beloved tunes like "Luck Be a Lady," "Sit Down You're Rockin' the Boat," and, of course, "Guys & Dolls." When the evangelist Sergeant Sarah Brown is charged with saving "genuine sinners," she need look no further than the streets of 1950s Manhattan for its gangsters, gamblers, and showgirls. Sarah's pursuit soon entangles her in a big bet between small-time crook Nathan Detroit and high roller Sky Masterson. While each has their eyes on a different prize, will they find that love conquers all?
Guys & Dolls is presented through special arrangement with Music Theatre International (MTI). All authorized performance materials are also supplied by MTI. www.mtishows.com
Commemorative printed programmes are available for our 60th anniversary season for just $5. Add one to your ticket purchase or buy now!
Presenting Sponsor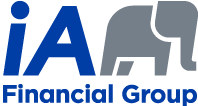 Artistic Team
Cast
Paul Almeida Ensemble
Meghan Anderssen Ensemble/Understudy for General Cartwright
Sarah Cantuba Ensemble
Navid Charkhi Ensemble
Graham Coffeng Ensemble/Understudy for Nicely-Nicely and Sky Masterson
Andrew Cownden Harry the Horse/Joey's Voice/Understudy for Lieutenant Brannigan
Sharon Crandall General Matilda Cartwright/Charlie/Ensemble
Daniel Curalli Benny Southstreet/Ensemble/Understudy for Nathan Detroit
Caleb Di Pomponio Swing
Yasmin D'Oshun Ensemble
Ghislaine Doté Swing
Josh Epstein Nathan Detroit
Daniela Fernandez Ensemble/Understudy for Miss Adelaide
Shannon Hanbury Ensemble/Understudy for Sarah
Tim Howe Big Jule/Ensemble
Ashley O'Connell Lieutenant Brannigan/Ensemble/Understudy for Arvide Abernathy
Tom Pickett Arvide Abernathy/Ensemble
Chelsea Rose Sarah Brown
Jason Sakaki Rusty Charlie / Ensemble
Madeleine Suddaby Miss Adelaide
Marco Walker-Ng Ensemble/Understudy for Big Jule
Tenaj Williams Nicely-Nicely Johnson/Ensemble
Jonathan Winsby Sky Masterson
Terrence Zhou Ensemble
Creative
Ashlie Corcoran Director
Shelley Stewart Hunt Choreographer
Ken Cormier Music Director
Scott Penner Set Designer
Christine Reimer Costume Designer
Gerald King Lighting Designer
Deanna Choi Sound Designer
Adam Henderson Dialect Coach
Paul Almeida Assistant Director

---

Pamela Jakobs Stage Manager
Evan Ren Assistant Stage Manager
Victoria Snashall Assistant Stage Manager