PETER PAN GOES WRONG
The Citadel Theatre, Kenny Wax Ltd, Stage Presence Ltd & Kevin McCollum, in association with Arts Club Theatre Company
by arrangement with Mischief Worldwide Ltd presents
the Mischief Theatre Production
Peter Pan Goes Wrong
by
Henry Lewis, Jonathan Sayer, Henry Shields

North American Premiere Production
September 8–October 16, 2022
Stanley Industrial Alliance Stage
THE INTERNATIONAL COMEDY SENSATION
The Cornley Drama Society tries to mount a production of J.M. Barrie's fantastic tale Peter Pan but anything that can go wrong, well, does. You've never seen anything like this brilliant display of sheer comedic mayhem.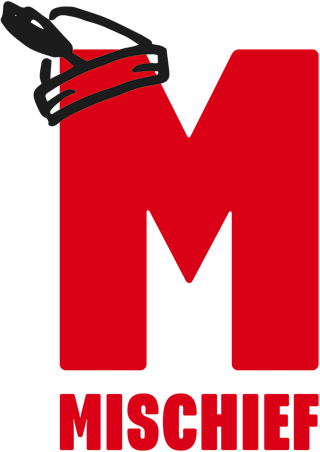 The Mischief Production of Peter Pan Goes Wrong was originally produced on the West End Stage by Kenny Wax & Stage Presence
This production presented under licence from Mischief Worldwide Ltd.
Production Sponsor

Running time: approx. 2 hr 15 min (including one intermission)


Monday
Closed
Tuesday
7:30 PM
Wednesday
1:30 PM
& 7:30 PM
Thursday
7:30 PM
Friday
8 PM
Saturday
2 PM & 8 PM
Sunday
2 PM

Granville @ 12th, 2750 Granville Street

Vancouver, BC

V6H 3J3

Parking Tips

Theatrical devices such as herbal or electronic cigarettes, water-based fog and haze, and mature content may occur in some productions. Please contact our

box office

for more information.
Photos
Uproariously funny...pure comedic mayhem and an escapist theatrical experience

—BroadwayWorld
Minute-by-minute fun

—The Telegraph
A joyfully silly show that unpacks itself like a festive treat

—Time Out
Artistic Team
Cast
Alexander Ariate Dennis
April Banigan Francis
Alexandra Brynn Sandra
Jamie Cavanagh Jonathan/Fight Captain
Chris Cochrane Robert
Belinda Cornish Annie
Gabriel Covarrubias Oropeza Cornley Crew B; Understudy Dennis, Max, Cornley Crew A
Andrew Cownden Standby; Understudy Chris, Robert, Trevor, Jonathan, Cornley Crew A, Cornley Crew B
Oscar Derkx Max
Sebastian Kroon Trevor
Rochelle Laplante Lucy; Understudy Sandra
Camille Legg Cornley Crew A; Understudy Annie, Lucy, Francis
Andrew MacDonald-Smith Chris/Dance & Vocal Captain
Creative
Adam Meggido and Fred Gray Directors
Steven Greenfield Musical Director
Simon Scullion Set Designer
Roberto Surace Costume Designer
Matt Haskins Lighting Designer
Jeff Osterlin Associate Lighting Designer
Rob Falconer & Richard Baker Original Music
Ella Wahlström Sound Designer
Owen Hutchinson Associate Sound Designer
Christine Bandelow Choreographer
Janine Waddell Fight Director & Stunt Coordinator
Samara Von Rad Stunt Co-Coordinator
Karen Johnson-Diamond Assistant Director
Pamela Jakobs Stage Manager
Angela Beaulieu Assistant Stage Manager
Mandy Huang Apprentice Stage Manager