BEAUTIFUL: THE CAROLE KING MUSICAL
Book by Douglas McGrath
Words and Music by Gerry Goffin & Carole King Barry Mann & Cynthia Weil
Music by Arrangement with Sony/ATV Music Publishing
Orchestrations, Vocal and Incidental Music Arrangements by Steve Sidwell
June 8–August 6, 2023
Stanley Industrial Alliance Stage
FEEL THE EARTH MOVE
An undeniable pop phenomenon, Carole King has touched countless lives with her enduring music. Witness the inspiring true story of King's rise to stardom—from her teens in a songwriting duo to her triumph as a solo artist with the chart-busting platinum album Tapestry. This rousing show features unforgettable classics by King and her contemporaries—"The Locomotion," "One Fine Day," "You've Lost That Lovin' Feeling," "Will You Love Me Tomorrow," "(You Make Me Feel Like a) Natural Woman," and many more.
Presenting Sponsor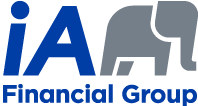 Running time: approx. 2h 20m, including one intermission


Monday
Closed
Tuesday
7:30 PM
Wednesday
1:30 PM
& 7:30 PM
Thursday
7:30 PM
Friday
8 PM
Saturday
2 PM & 8 PM
Sunday
2 PM

Granville @ 12th, 2750 Granville Street

Vancouver, BC

V6H 3J3

Parking Tips

This production may contain theatrical devices (e.g., water-based fog and haze) and mature content. Please contact our

box office

for more information.
Artistic Team
Cast
Paul Almeida Ensemble
Ivy Charles Ensemble/Shirelle
Frankie Cottrell Ensemble/Neil Sedaka
Daniel Curalli Gerry Goffin
Emily Dallas Ensemble/Swing
Cecilly Day Ensemble/Swing
Maria Fernandes Janelle Woods/Ensemble
Daniela Fernandez Cynthia Weil
Jeffrey Follis Ensemble/Diamond/Righteous Brother
Andrew J. Hampton Ensemble/Drifter
Kaylee Harwood Carole King
Shaquan Lewis Ensemble/Drifter
Jesse Lipscombe Ensemble/Swing
Jennifer Lynch Betty/Marilyn/Dance Captain
Kamyar Pazandeh Barry Mann
Dawn Pemberton Ensemble/Shirelle
Hal Wesley Rogers Ensemble/Drifter
Jason Sakaki Ensemble/Swing
Kirk Smith Donnie Kirshner
Ali Watson Ensemble/Shirelle
Tenaj Williams Ensemble/Drifter
Beatrice Zeilinger Genie King
Musicians
Ken Cormier Keyboard 1
Jane Milliken Keyboard 2
Angus Kellett Keyboard 3
Sasha Niechoda Associate Musical Director/Keyboard 4
Ingrid Stitt Reeds
Andreas Schuld Guitars
Martin Fisk Drums/Percussion
Henry Christian Trumpet
Tina Chang Backup Keyboard 4
Creative
Ashlie Corcoran Director
Julie Tomaino Choreographer
Ken Cormier Musical Director
Cory Sincennes Set Designer
Stephanie Kong Costume Designer
Michelle Ramsay Lighting Designer
Deanna H. Choi Sound Designer
Michelle Thorne Intimacy Director
Adam Henderson Dialect Coach
Desirée Leverenz Assistant Director*
Carley Ishii Assistant Choreographer*
Za Hughes Apprentice Lighting Designer

---

Caryn Fehr Stage Manager
Evan Ren Assistant Stage Manager
Victoria Snashall Assistant Stage Manager
Stephanie Barclay Apprentice Stage Manager
*This position is funded by the Denis Simpson Fund in partnership with CIBC.