We are excited to offer four audio plays in our new series Listen to This. Each entertaining, thought-provoking work is created by a Western Canadian playwright who is affiliated with our Emerging Playwrights' Unit or Silver Commissions Project.
Buy the series for just $30 (save $10) and get all four audio plays in their entirety upon release, or buy each one for $10 (watch our how-to video here). To enjoy Listen to This for free, subscribe to Spotify and Apple Podcasts and receive short weekly episodes of each show.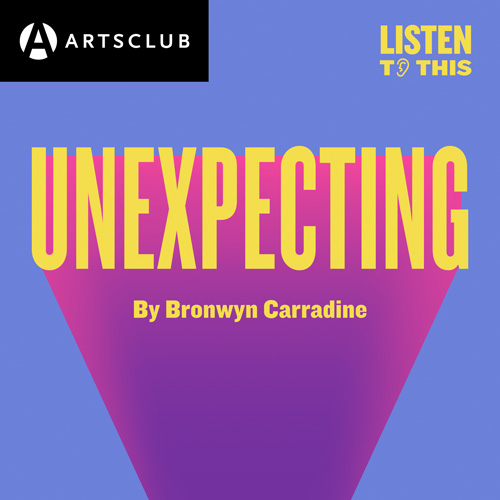 UNEXPECTING
By Bronwyn Carradine
February 10–September 15

Married couple Annie and Josephine have been trying to start a family for the past five years. As their patience and pennies start to dry up, they begin to second-guess their choices, until another chance at a baby literally bursts through the front door. Unexpecting is a comedic exploration of marriage, friendship, and modern motherhood.

Running time: 1 H 41 MIN

BUY THE SERIES $30

BUY AUDIO PLAY $10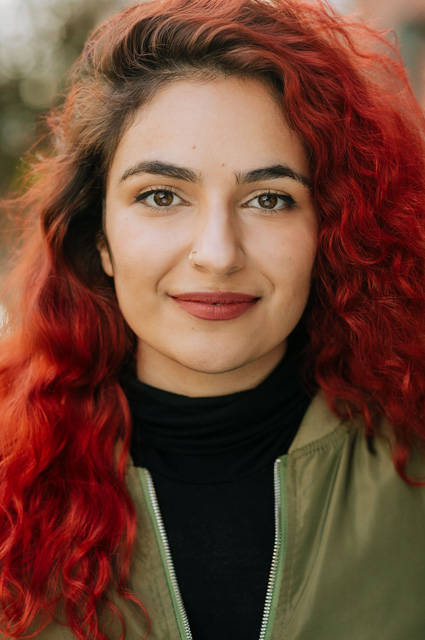 Ghazal Azarbad (Pam)
For the Arts Club The Curious Incident of the Dog in the Night-Time (debut); It's a Wonderful Christmas-ish Holiday Miracle
Other Theatre The Seagull, Wedding at Aulis, La Bête, Innocence Lost (Soulpepper); Shakespeare in Love, Taming of the Shrew (Bard on the Beach); Entrances and Exits: An Improvised Farce (Howland Company & Bad Dog Theatre)
Media Dear Konstantin (writer/performer); Divine Darkness (writer/performer)
Film & TV Charmed (CW); Kim's Convenience (CBC)
Other Jessie nominee (2019); Joy Coghill Theatre Artist Award (2012); International College Improv Tournament (2013); National Hnatyshyn Foundation Acting Award (2014); UBC graduate (BFA, 2015); Soulpepper Academy graduate (2018); Best of Fringe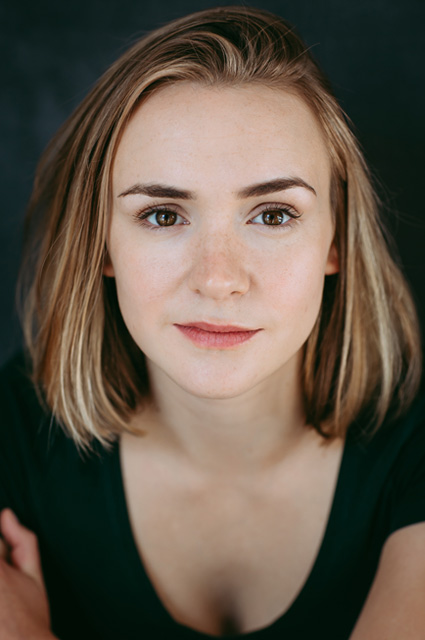 Elizabeth Barrett (Sawyer)
For the Arts Club Debut
Other Theatre A Christmas Carol (Western Canada Theatre); Law of the Land (Caravan Farm Theatre); The Refugee Hotel, 42nd Street, Angels in America (Studio 58); The East Van Panto (Theatre Replacement); The Code (Green Thumb Theatre)
Other Ovation Award winner for 42nd Street; nominated for a Jessie Award for The Code; Studio 58 graduate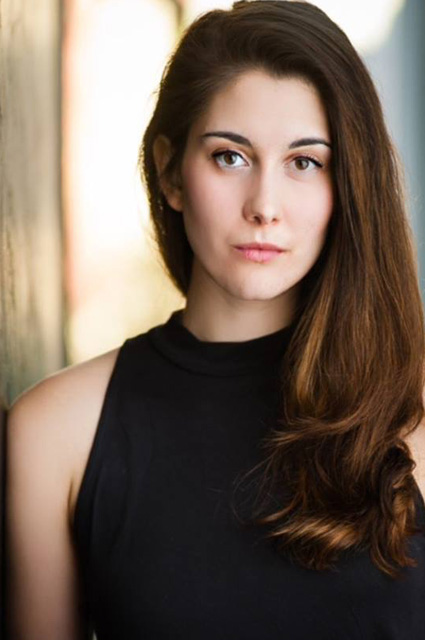 Bronwyn Carradine
For the Arts Club Debut
Other Theatre as playwright: Numbers (Studio 58); blink (Green Thumb Theatre); Train Tracks (GDCI Players & the Livery Theatre); Honour (Zee Zee Theatre - NYET again); Polished (Intrepid Theatre - OUTStages)
Film & TV Currently writing an exciting TV show with fellow EPU alumni Scott Button
Other Writer-in-residence at Babelle Theatre; member of Arts Club's inaugural Emerging Playwrights' Unit; Studio 58 graduate. Love to NS, and all my chosen families along the way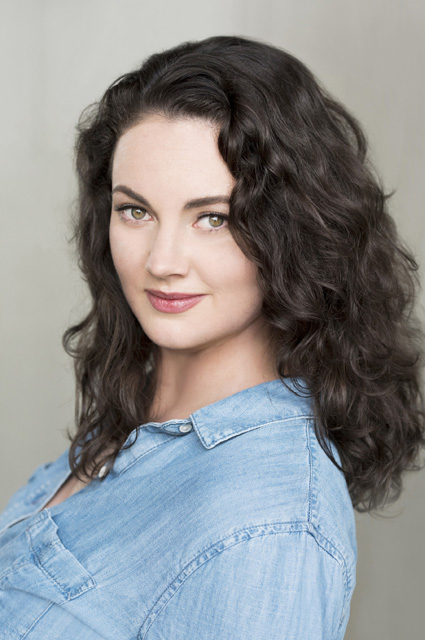 Emma Slipp (Jo)
For the Arts Club Farewell, My Lovely; Noises Off
Other Theatre The Father (Search Party); Boeing-Boeing (Persephone); As You Like It, Macbeth (Bard on the Beach); Elbow Room Cafe (Zeezee); The Rivals (Blackbird); Moss Park (Green Thumb); Singing in the Rain (Chemainus); Three Sisters (Only Child); Very Hungry Caterpillar (Mermaid); Violet Hour (Belfry)
Other Five-time Jessie Award nominee; Studio 58 graduate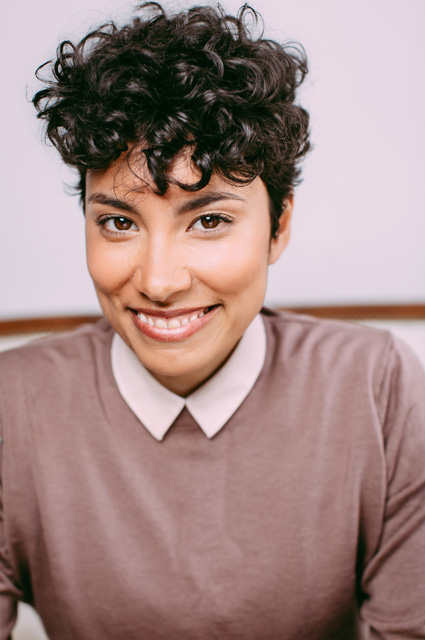 AJ Simmons (Annie)
For the Arts Club Debut
Other Theatre Anywhere But Here (Electric Company); Made in Canada (rice & beans theatre); The Spanish Tragedy (Bard on the Beach); Mother of the Maid (Pacific); Trials of a Noble House (Pleiades); Girlfriend, Scarberia (YPT)
Other Two Dora Award nominations; Factory Theatre Mechanicals graduate; dancer with Mozaico Flamenco; founding member of The Quarantettes
First of all, thank you, reader, whoever you are, for purchasing this play—or, for just being curious and clicking on this page. Thank you for wanting art and stories during these hard times. It will be people like you who turn our lights back on.
Creating this play took a village of amazing, intelligent, keen and compassionate artists and I want to use my space here to thank the people who, without, I would not have been able to write this play.
Ashlie and Drove: thank you for inviting me to be a part of the first ever Emerging Playwright's Unit. Thank you for your patience, passion and your eagerness for this queer comedy to be shared with Arts Club audiences—even with all the swearing and vulva jokes! Thank you to my fellow EPU cohort: Scott, Mily and Zahida, who gave voice to these characters for the first year of its development.
Thank you to all the amazing actresses who have brought life to these characters over the past two years: Rachel, Lauren, Lucy, Elizabeth, Meghan, Monice, AJ, Emma, Ghazal. You all brought so much of yourselves to the characters, and I am so grateful.
Thank you, Rachel Peake, for your love and vulnerability and for working your butt off to help me get this script to the finish line.
Thank you to all the Arts Club staff and the rest of this amazing team. Murray: you are a wizard; thank you for creating this world so fully and clearly. Ace, Kevan, Dan: thank you for your support during recording. And everyone at ACTC: thank you for your love and support and for continuing to cheer me on. It means more than you know.
Thank you to my family for everything you've done and continue to do for me. I love you and all our weirdness. Special shout-out to my siblings and cousins who spent nearly every summer of our childhood acting out my plays.
And of course, my love. Thank you for being my sounding board, cheerleader, and partner in crime.
To all my queer kin, those I know and those I have yet to meet, I hope this play makes you laugh and feel hope and happiness. I hope we're dancing to Janelle Monáe in a warehouse someday very soon.
—Bronwyn Carradine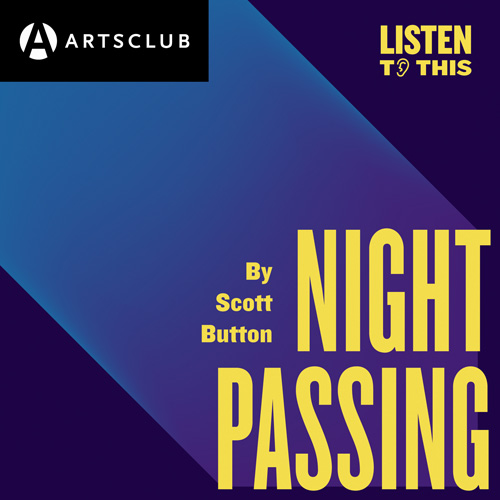 NIGHT PASSING
By Scott Button
March 17–October 27

Ottawa, 1958. A young man moves from a rural town to the big city, hoping to reckon with his emerging sexuality—and comes face to face with the horrific, oppressive acts against the queer population there. Night Passing is inspired by the true stories of LGBTQ+ Canadians who endured brutal harassment at the hands of their own government, and the vital resistance that followed.

Running time: 2 H 15 MIN

BUY THE SERIES $30

BUY AUDIO PLAY $10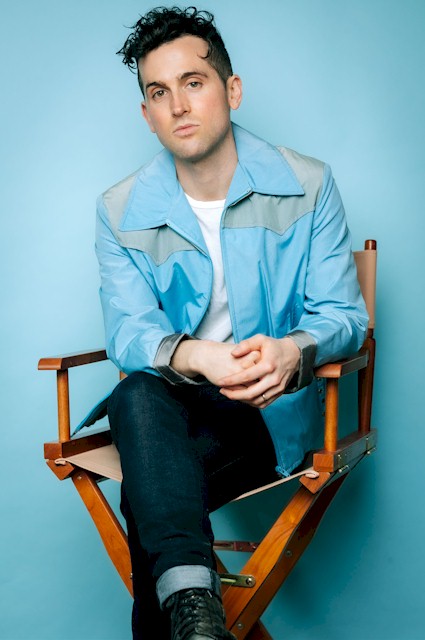 Scott Button
Scott Button (he/him) is a creator working in film, television, and theatre.
Playwriting Desiree AMA (e-Volver Fest, presented by Upintheair Theatre); Viva (Aenigma Theatre); The Hunger Room (Staircase Theatre); Desire(e) (Pull Festival)
Film Rock the Boat (short film series)
Other Theatre BC Playwriting Award winner; Jessie Award nominee; inaugural participant of the Arts Club's Emerging Playwrights' Unit; Austin Film Festival Second Rounder for Night Passing; Joy Coghill Award recipient. @buttonscott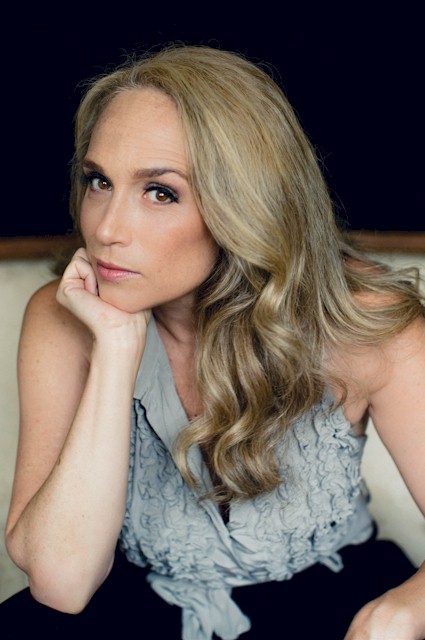 Jennifer Copping (Josephine)
For the Arts Club The Curious Incident of the Dog in the Night-Time; The Day Before Christmas; Godspell; White Christmas
Other Theatre Anne of Green Gables (Charlottetown Festival); Les Misérables, The Who's Tommy (Mirvish); Joseph and the Amazing Technicolor Dreamcoat (Drabinsky); Jersey Boys (Dancap); Indian Arm (Rumble); Detroit, Body Awareness (Mitch and Murray Productions); City of Angels (PIT Collective)
Film & TV Fargo; Riverdale; Debris
Other Jennifer is a multiple nominee and winner of awards for her work as an actress over her 30-plus year career. Her passion for performing began at a very young age and she has continued to study and hone her craft as an actor, director, teacher, mentor, and theatre creator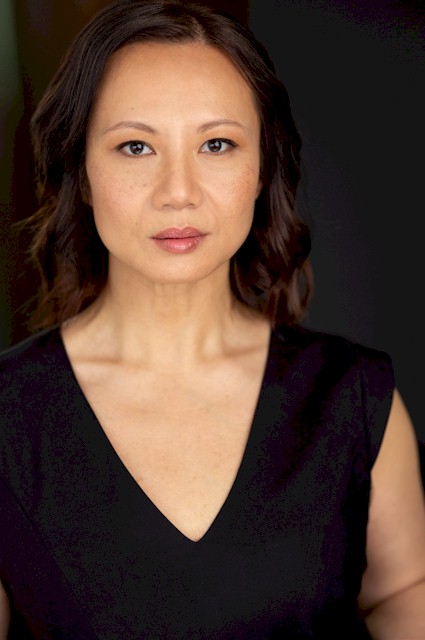 Sharon Crandall (Gladys, and others)
For the Arts Club In the Heights (debut); The Twelve Dates of Christmas (recorded vocal performance); Matilda the Musical (co-pro with RMTC/Citadel)
Other Theatre As You Like It (Bard on the Beach & RMTC/Citadel Theatre); Lysistrata (Bard on the Beach); satellite(s) (Solo Collective); Shit, The Enemy (Firehall Arts Centre)
Film & TV The Kid Detective; The Christmas Doctor, Aurora Teagarden Mysteries (Hallmark); The Package, A Series of Unfortunate Events (Netflix); Shall We Play?; Christmas on Holly Lane; Til Ex Do Us Part; When We Rise (ABC); The Marine 5: Battleground
Other So thankful for this opportunity to play on stage again! Proud mom of two teenage boys. Thank you to Melissa and Shannon at daCosta for all you do, to AM for all your insights and encouragement, and to AW for all your love. @sharoncrandall
Chris Lam (Elliot)
For the Arts Club Debut
Other Theatre A Prayer for Owen Meany (Ensemble Theatre Company); The Lion, the Witch and the Wardrobe (Carousel Theatre); The Music Man (Gateway Theatre); Urinetown (Firehall Arts Centre); It's a Wonderful Life Radio Play, 100 Saints You Should Know (Pacific Theatre)
Other Two-time Jessie Award acting nominee and recipient of the Ray Michal Award for Emerging Director; founder and artistic producer of West Moon Theatre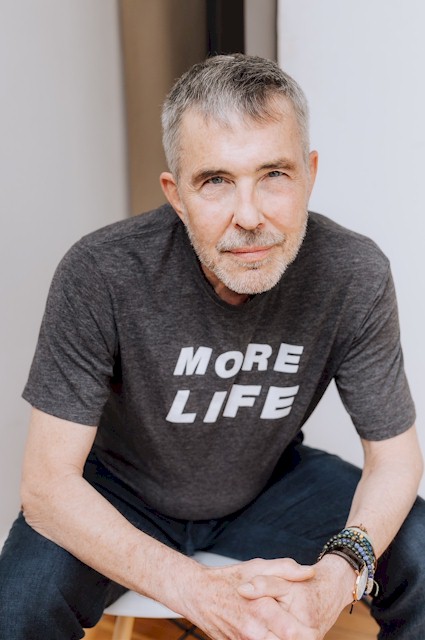 Andrew McIlroy (Dad)
For the Arts Club As director: Henry & Alice: Into the Wild; Poster Boys; Sexy Laundry
Other Theatre Bug (Reality Curve Theatre). As director: On the Edge (Belfry Theatre); A Christmas Carol, Sexy Laundry (Western Canada Theatre)
Film & TV Deadpool 2; Star Trek Beyond; Pirates of the Caribbean: Dead Men Tell No Tales; Chilling Adventures of Sabrina; The 100; Another Life; When We Rise; Strange Empire; Remedy; The Flash; Arrow; Emily Owens, M.D.; Shameless. Best Directing nominee for an episode of web comedy series Single & Dating at the 2015 Indie Series Awards in Los Angeles
Other Graduate of National Theatre School of Canada; artistic director of McIlroy & Associates; faculty member with Canadian College of Performing Arts; instructor at Vancouver Film School and the Union of BC Performers. mcilroyandassociates.com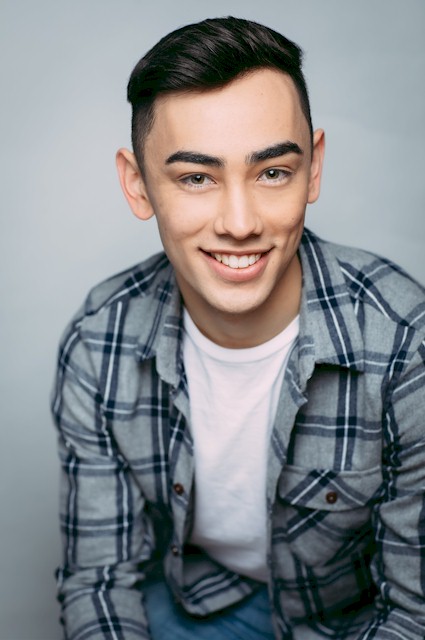 Jason Sakaki (Alessandro)
For the Arts Club The Sound of Music; The Matchmaker
Other Theatre Shakespeare in Love, The Taming of the Shrew (Bard on the Beach); Bah Humbug! (2017-2018 Remount, SFUW/Vancouver Moving Theatre); The King and I (Gateway Theatre)
Film & TV Mech-X4; iZombie; Spontaneous
Other Jason is a Japanese-Canadian actor, photographer, and future real estate agent. Thanks to Ashlie and Scott. Keep supporting our theatres! @jasonsakaki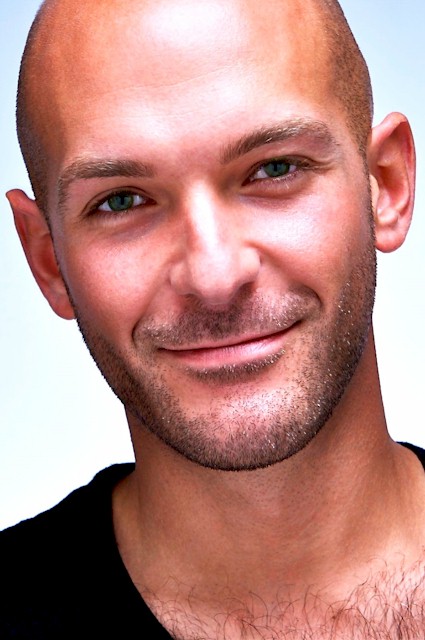 Marco Soriano (Jim)
For the Arts Club Shear Madness; Griffin and Sabine; Cyrano de Bergerac; Don Quixote
Other Theatre Fresco (BellaLuna); Disney's Beauty and the Beast (Western Canada Theatre); BIOBOXES (Theatre Replacement); Angels in America, Corpus Christi (Hoarse Raven Theatre); Cabaret (DSR Productions)
Film & TV Legends of Tomorrow; A Million Little Things; Arrow; Lucifer; Rogue
Other marcoasoriano.com
To Future Nights
(Notes on Night Passing)
The present is not enough. It is impoverished and toxic for queers and other people who do not feel the privilege of majoritarian belonging, normative tastes, and "rational" expectations.... The present must be known in relation to the alternative temporal and spatial maps provided by a perception of past and future affective worlds.
—José Esteban Muñoz (1967–2013), Cruising Utopia
TANYA [played by Marlene Dietrich]: He was some kind of a man. What does it matter what you say about people?
—Touch of Evil (1958, screenplay by Orson Welles, novel by Whit Masterson)
Night Passing was originally conceived as a play for the stage and was nourished by the Emerging Playwrights' Unit at the Arts Club in 2019. I adapted it into a television pilot script that year, and now it has arrived as a narrative podcast. I think the story is truly at home in the form of an audio-drama. Far less prescriptive than theatre, and certainly less so than television, audio-drama conjures images and story only with the enthusiastic consent of the listener. I am excited for you to be transported to the Ottawa of 1958, hearing the world that Elliot is crafting for you alone, casting you in the dual role of confidant and voyeur.
I don't think it's necessary to state the importance of excavating history. In fact, the "importance of revisiting history" argument has often been used to justify art that damages. Shrouded in seriousness, works set in the past have been used to propagandize and rewrite historical accounts. The shameful Stonewall (2015) film, for instance, portrays young, white cisgender gays being among the ones to throw the first bricks in New York in 1969. That's far from true. It was the queers of colour, the trans women, and drag queens who put themselves at the most severe risk of harm from the NYPD that night in 1969, and who continue to do so to this day. In fact, it was the white cis-gays who were the first to turn away and distance themselves from "extreme" activists like Marsha P. Johnson and Sylvia Rivera (for more on these icons, check out this article by Ishmael Bishop). As a queer, white, cisgender male, I am beneficiary to countless privileges that those queens fought for. Privilege works like anaesthetic; it can make you feel cozy, numb, and forgetful. With that in mind, historically set art offers a compelling imperative: an antidote to forgetting.
Throughout working on Night Passing, I have been considering the baggage that all historically set work carries. As I note above, there is a very-much-alive tradition of culturally dominant artists (white, cis, usually male, and often straight) who attach themselves to historical content centred around marginalized groups. This isn't limited to Hollywood movies, by the way; this is endemic to many art forms. Dominant artists can extract profit and prestige from such projects and, even more frequently and subtly, use the lived or inherited histories of non-dominant communities to "inspire" and "diversify" their own work.
Despite this baggage, something keeps bringing me, and so many of us, to works set in the past. History continues to fascinate, revolt, and instruct us, and because of this there will always be a yearning for work set before the immediate present. By tapping into nostalgia or animating an era distant to us, these stories touch us in ways that contemporary-set work cannot. In addition to offering an antidote to forgetting, historical work can have a refracting quality—it enlarges our present selves, and also, by looking to the past, we feel a pull to consider the future.
When I was researching the RCMP's state-mandated war against LGBTQ2S+ people, which lasted for decades, the era's bleakness made it tempting to craft a story loaded with trauma. But that would be a shallow analysis of queer history. To be sure, the 1950s were horrific for anyone who wasn't part of the dominant homogeneous culture, and queer people had a famously difficult time. Vicious outings and sodomy laws contributed to a life of rigid assimilation for even the most privileged gay people. Meanwhile, queers of colour waged a two-front war: the fight for their fundamental human rights, as well as the search for safe places to love each other. For queers of colour all over the world, particularly for trans and gender non-conforming folks, these battles are still being waged today.
Yet, during my research on the queer purge, other truths emerged. Not ones centred on brutality and self-betrayals. Instead, I found stories of love, of naughtiness and fun, of vitality and resistance. These are also queer histories that mattered; they should also be remembered.
In approaching such a loaded historical moment, using genre as a framework made sense to me. Many of us know the tropes of film noir—the fashions, the shadows, the jazz—even if we don't have direct experience with the genre itself. In film noir, the characters are, broadly speaking, archetypes. These people know who they are in the world, there is a built-in sense of irony to the femme fatale, the corrupt cop. This wry self-awareness reminds me of the state of inherent irony that queer people inhabit in straight society. Anyone who lives outside of the dominant homogeneous majority demonstrates this social irony: an awareness of the performativity of all actions of being, most of our daily life made up of a conscious choice to submit to the spectrum of assimilation—or to resist.
I dedicate Night Passing to queers of the past and of the future. As José Esteban Muñoz argues in Cruising Utopia, LGBTQ2S+ folks of right now must always have an eye both in front of and behind us—to the queers who loved and fought for our present selves, and the ones who will carry the torch to a more expansive future.
Acknowledgments
I am truly grateful to the Arts Club for investing in Night Passing—during its development in the Emerging Playwrights' Unit in 2019, and now as an audio-drama in the company's season of works. Particular thanks go to Stephen Drover, Rachel Peake, and Ashlie Corcoran, all of whom offered sharp insights and were instrumental in shaping the piece. Ashlie also directed Night Passing, and I am grateful for her acute eye (and ear!) in perceiving all the dimensions of the story. There are so many more folks to thank at the Arts Club, but I'll simply say that I am deeply appreciative that the company has ushered a new queer work into being and given it such a platform.
Thank you to the BC Arts Council and the Playwrights Theatre Centre who were crucial in assisting the project's development. Sincere thanks are owed to Joanna Garfinkel. Joanna offered dramaturgy for two significant development periods. We would compare notes about the film noirs we were watching; her investment in the project (and all of the work she does!) always moved me. She is not only a rigorous collaborator but has also been an ally throughout the life of the work, and I am very grateful.
Heartfelt thanks to the artists, technicians, and staff who have brought the Night Passing audio-drama to life and those who have assisted in its development to this point. Thank you to Mathieu Aubin for generously offering historical context.
My sincere thanks to the LGBTQ2S+ folks who generously shared their personal stories with me. This was vital in the early stages of developing Night Passing, and those stories will stay with me forever.
Lastly, I want to acknowledge my spouse, Chris. Thank you for reading (too many) drafts and promising me that some day it might be worth it. I am beyond lucky to have your unwavering support and kindness. My past, present, and future self is enmeshed and in love with you.
—Scott Button
For more information on the Canadian LGBTQ+ purge, click here.
Worthwhile causes to support:
Urban Native Youth Association's 2-Spirit Collective
QMUNITY – BC's Queer, Trans, and Two-Spirit Resource Centre
Arts Club: What inspired you to write Night Passing?
Scott Button: I started to research and develop Night Passing in late 2017, after hearing Prime Minister Justin Trudeau's apology to queer Canadians who received shameful treatment from our government. As a gay man, I was embarrassed that I didn't know what he was talking about. His apology specifically addressed the federally mandated war on LGBTQ2S+ Canadians that ranged from the late 1950s to the early 1990s. This literal war was largely carried out by the RCMP on the premise that queer people were susceptible to Soviet blackmail, so the targets were mainly suspected queer folks who worked in government, the civil service and/or the military. (For more information on the queer purge, click here.)
I realized that I wasn't alone in being unaware of the queer purge. A lot of people I spoke to in the LGBQT2S+ community also didn't know about it. I began thinking about how a play could address this largely untold chapter of queer history. During my research I discovered many horrific and traumatic accounts, so I was eager to balance the story with adventure, discovery and hope. While the characters experience and witness terrible things, the play is really about love and the strength of community.
I was also curious about playing with genre. Night Passing is set in 1958, when film-noir was still very present but nearing the end of its primacy in cinema (although Touch of Evil, one of the most enduring of the genre, was released that year). I have always loved the instantly recognizable aesthetic of film noir and how it stylizes doom and pessimism. Night Passing borrows from the genre's metaphors and turns them on their head. Film noir is notoriously heteronormative and sexist, so it was a fun twist to take what I wanted from the genre and use it in a story filled with queer characters.
AC: Tell us about the journey in its development.
SB: The stage play Night Passing was written during the Emerging Playwrights' Unit in 2019. The project also had generous development support from the BC Arts Council and WrightSpace (2020) at the Playwrights Theatre Centre. In 2019 I adapted the script into a television pilot, where I expanded the story and added characters. For the audio play adaptation, I took the spirit of expansion and the new characters from the pilot and added them into the stage play. I think the story is truly at home in the form of an audio drama!
AC: How is this play different from or similar to your other writing?
SB: I like to play with genre and have an element of suspense in my writing, so in that way Night Passing fits in well with my other work. In terms of differences, this was the first time I had written something that had so many queer characters, which I loved. This was also the first time I had written something based on real events. That brings with it a unique pressure, especially considering this is such a painful chapter in queer history.
AC: What particular challenges did you find in writing for an audio play?
SB: I had never written something intended for audio before, so it was daunting to start with. Audio drama requires a different kind of storytelling—you can't piece together a character's backstory from an actor's breathing or gestures like you can in the theatre, or have a lingering shot that gives a shiver of suspense like you can in TV or film. You have this opportunity to be extremely specific and economical with every single word, which you're doing already in all forms of writing, but audio dramas take it to a new level.
I listened to other narrative podcasts and consulted with artists who have experience in the form. I heard something early on that unlocked a piece of the puzzle for me: the idea that audio drama is actually the most visual of all storytelling forms. This paradox excited me—as writers of audio drama we are constantly trying to create pictures that live in the listener's mind. We don't prescribe the images like theatre or film; instead, they are created within your imagination. That intimate relationship between the writer and the listener was really exciting to consider.
AC: What does your typical writing day look like?
SB: If I am on a deadline, I will work on new writing in the morning with minimal distractions. In the afternoons I will do rewriting, editing, or emails. I used to write at night or late into the day but I can't seem to do it anymore!
AC: What is next for you?
SB: I am really excited to be working on a play for youth on a commission for Green Thumb Theatre. I am developing Unqualified, a new comedy for TV, with my Emerging Playwrights' Unit colleague (and Listen to This alumna!) Bronwyn Carradine. I am also excited to be in the very early stages of a new play called Pure! Carnal! Wickedness!, in part inspired by Susan Sontag's essay "Notes on Camp."
Learn more about the playwright: www.scottbutton.ca
Instagram: @buttonscott
Twitter: @scottygbutton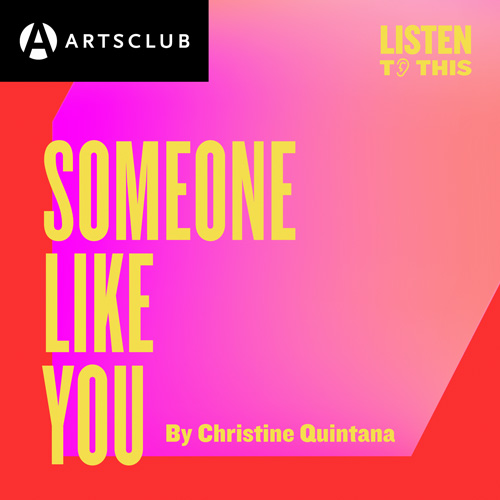 SOMEONE LIKE YOU
By Christine Quintana
May 19–January 19

A boyfriend from hell. A nightmare apartment. A botched Tinder date. Isabelle and Kristen have been through a lot together. But the arrival of Kristen's new romantic interest leaves Isabelle wondering how long she can stay in a supporting role. This new comedy launches Cyrano de Bergerac into the 21st century: mistaken identities, millennial manifestos, and the quest for self-love. Who might be waiting in the wings?

BUY THE SERIES $30

BUY AUDIO PLAY $10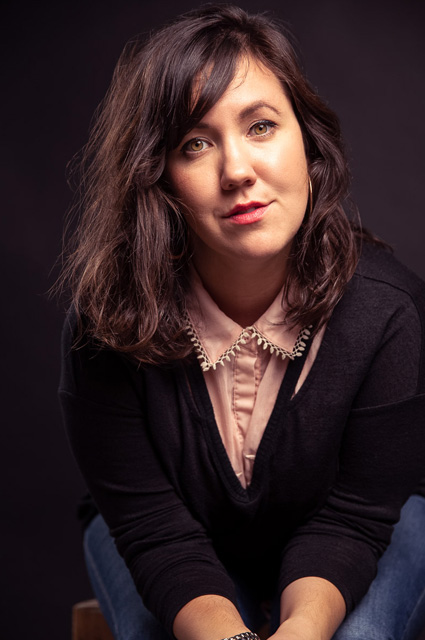 Christine Quintana
For the Arts Club She Stoops to Conquer (debut, 2012), Saint Joan (2014); LEAP Program Assistant, 2015–2018
Other Theatre (as playwright) Selfie, Young People's Theatre (Toronto); Good Things to Do (Rumble Theatre); Never the Last (Delinquent Theatre); Clean (upcoming, Neworld Theatre)
Other Siminovitch Protégé Prize Winner for Playwriting; Dora Mavor Moore Award for Outstanding New TYA Play (Selfie); Sidney Risk Award for Outstanding Play by an Emerging Playwright (Selfie); Tom Hendry Award; Urjo Kareda Residency (Tarragon Theatre). Proud co-founding member of the Canadian Latinx Theatre Artist Coalition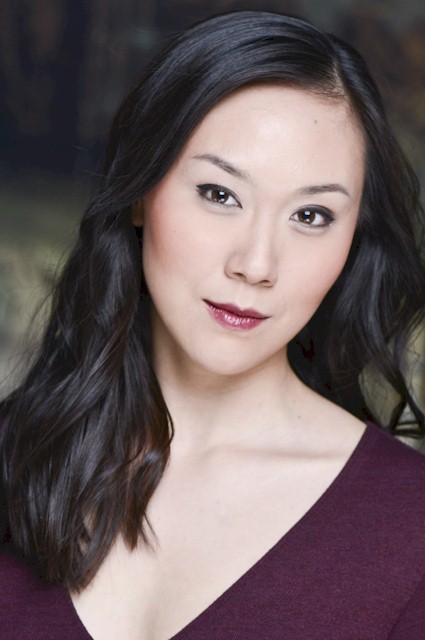 Jasmine Chen (Kristen)
For the Arts Club The Wedding Party, The Great Leap (Cultural Creative Consultant)
Other Theatre The Bakkhai (Stratford Festival); The Intelligent Homosexual's Guide (Shaw Festival); Chimerica (Canadian Stage/Royal Manitoba Theatre Centre); Antigone (Young People's Theatre)
Film & TV New Eden (Crave); Womanish (CBC); Defiance (SyFy)
Other Jasmine was the 2020 recipient of the Gina Wilkinson Prize for Female Directors. She is the current Artistic and Community Producer at Gateway Theatre, and is a contributor for Féte Chinoise Magazine. Upcoming: kbodyandmind.com.
msjasminechen.com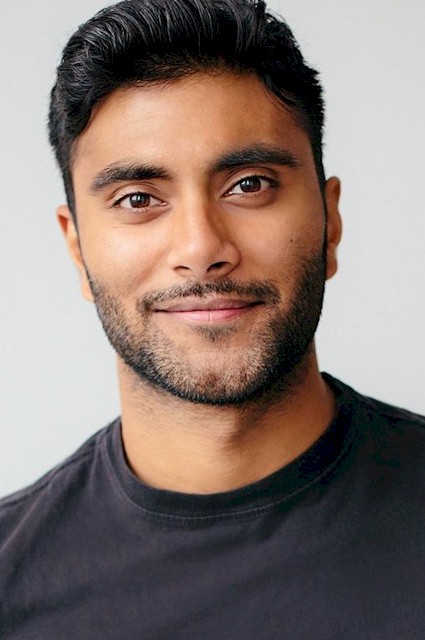 Praneet Akilla (Harjit)
For the Arts Club Cipher, The Orchard (After Chekhov)
Other Praneet is an Indian-Canadian actor/producer. Most recently, he starred as Phillip Mishra in the Netflix Original Series October Faction and as Gil Bobbsey in CW's Nancy Drew, season two. He will next be starring in season two of the Disney/Freeform Series Motherland: Fort Salem, the critically acclaimed Harold Greenberg short film Freya currently on the festival circuit, and the upcoming Crazy8s Festival short film he also produced: Mom vs Machine. He has also performed with many theatre companies in Canada. He will be starring as Krishna in the Indian epic Mahabharata at the Shaw Festival in 2022. @praneetakilla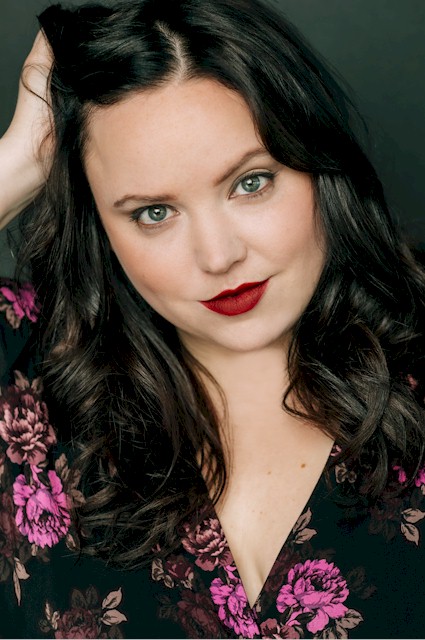 Steffanie Davis (Isabelle)
For the Arts Club Debut
Other Theatre Grease (Chemainus); Velveteen Rabbit, Go, Dog. Go! (Carousel Theatre); The Best Laid Plans (Patrick Street Productions)
Film & TV Julie and the Phantoms; Charmed
Other Steffanie can be found singing at various venues across Vancouver. Writes and performs her solo jazz and comedy show "My Old Flame." Huge thank-you to Melissa & Shannon for their constant support. Upcoming: Cabaret (Raincity Theatre)
@Steffwithanff
These days, it's really hard to do anything.
When I sat down at my desk to write Someone Like You, I struggled. Deep into our pandemic year, I was feeling the stasis. Same desk, same sweatpants, same underlying current of dread. Old play. Cyrano de Bergerac, the source material, is a dusty classic. Is now the time for a remake of a 100-year-old play?
I have a cynical streak, and my reading of Rostand's original play goes straight to some of my darkest parts. Sorry—a funny, charming, witty man LIES TO and GASLIGHTS an intelligent woman to help his hot friend MARRY HER because he can't have her because of an INSIGNIFICANT PHYSICAL ATTRIBUTE of his and then the hot guy DIES and then he LIES TO HER FOR THE REST OF HIS LIFE so she NEVER EXPERIENCES LOVE WITH HIM? And that's a timeless comedy? WHAT?!
Whew, that felt good.
Yeah, so that's where I started, from the depths of my cynicism and pandemic funk. A terrible place to begin.
But here's the thing—like Cyrano himself, I'm also a romantic. I love love, and I love love in the face of a world that so often robs us of our joy. And love surviving alongside a global pandemic, multiple international uprisings against inequity, and systemic discriminations?
That, I can get behind.
So this remix of Rostand's original flawed, longing, imperfect characters is a love letter to our modern times and a middle finger to the many reasons it's sometimes hard to get out of bed in the morning.
This is a love letter to the life-giving, essential friendships that stay with us through our lives.
This is a love letter to anyone who finds a way to love themselves in a world that constantly tells them not to; and to those who aren't there yet but want to be.
This is a love letter to everyone whose heart has been bruised over the last year and a half of isolation.
This is a love letter to love in all its forms; imperfect and open-hearted, just like each of us.
And a middle finger to all the things, big and small, that tell us we are not worthy of love.
Nothing cynical about that.
Acknowledgments
Andrea Warner, whose thoughtful and encouraging feedback helped sharpen Isabelle's journey.
Lois Dawson and Dani Fecko, who generously offered their thoughts and support.
The incredible writers, artists, and activists whose work introduced me to the fat liberation movement: Leah Vernon (@lvernon2000), Marielle Elizabeth (@marielle.elizabeth), Virgie Tovar (@virgietovar), and especially Aubrey Gordon (@yrfatfriend), whose book What We Don't Talk About When We Talk About Fat is a must-read for all humans.
Jiv Parasram for his (slightly outdated) takes on dating while brown, and who contributed some of this play's best jokes. I love you. Your cheque is in the mail.
AJ Simmons, for a crucial and inspiring early conversation about this piece.
Gavan Cheema, for helping name Harjit.
Genevieve Fleming, Meaghan Chenosky, Munish Sharma, Molly MacKinnon, and Jiv Parasram for lending me their voices while I wrote.
Thank you all.
—Christine Quintana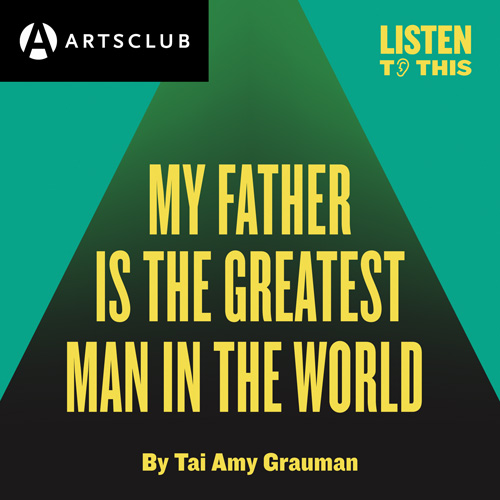 MY FATHER IS THE GREATEST MAN IN THE WORLD
By Tai Amy Grauman
September 15–May 15

Rose grew up on a farm in small-town Alberta with her Métis family. After the death of her mother, and now a country singer in Nashville, Rose is questioning who she is and where she belongs. Rose returns home to play a concert that challenges her father's identity. Ken, once a trapper on the land, has worked in the oil field since Rose was born. Can they find common ground?

BUY THE SERIES $30

BUY AUDIO PLAY $10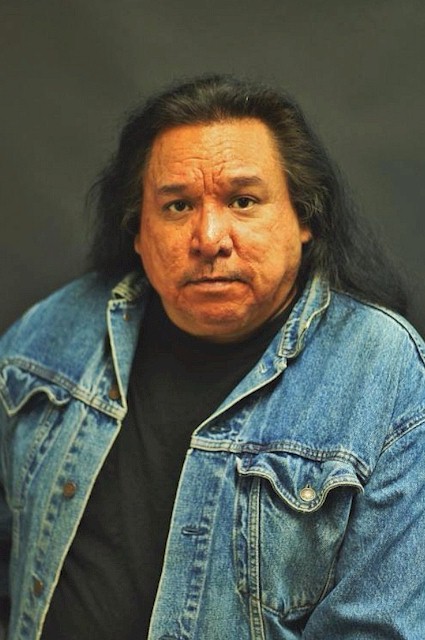 Sam Bob, Traditional name: Tulkweemult (Snaw-Naw-us First Nation, Vancouver Island) (Dad)
For the Arts Club Dry Lips Oughta Move to Kapuskasing
Other Theatre Out of the Silence (Headline Theatre, Jessie Award nomination); Crees in the Caribbean, Popcorn Elder (Gordon Tootoosis Nikaniwin Theatre, Saskatchewan); Paradise in the Wasteland (Tahmanous Theatre); Age of Iron, Farewell, Maladjusted, Ecstasy of Rita Joe (Firehall Arts Centre); Time Stands Still (Native Earth Theatre); Where the Blood Mixes, The Boy Who Was Abandoned, Battle of the Birds (Savage Society)
Other Sam has performed nationally in television, film, radio, and theatre. He can be seen in the film Blackway with Anthony Hopkins and Ray Liotta and is currently appearing as the character "Cloud" in the series Loudermilk airing on Amazon Prime. Sam has taught free community theatre classes at the Vancouver Friendship Centre for several years. He attended residential school at Kuper Island.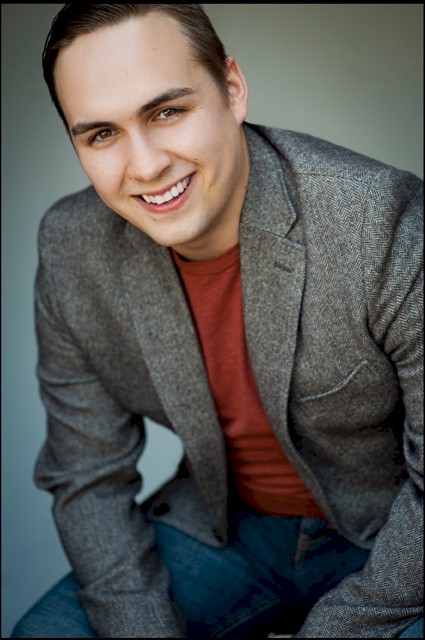 Raes Calvert (John)
For the Arts Club Redpatch (debut)
Other Theatre Th'oxiya the Hungry Feast Dish (Axis); The Mother of the Maid (Pacific Theatre); Iron Peggy (Boca del Lupo); Les Filles du Roi (Urban Ink/ The Cultch); Children of God (Urban Ink/Citadel/WCT)
Other Recipient of a Jessie Award (2013) and Hnatysyn Foundation REVEAL Indigenous Arts Award. Raes's original work Redpatch was nominated for a Carol Bolt Award in 2017. Raes is a Métis multidisciplinary theatre artist, administrator, and producer. Since graduation from Studio 58 in 2010, he has been a contributor to the theatre arts community locally and abroad.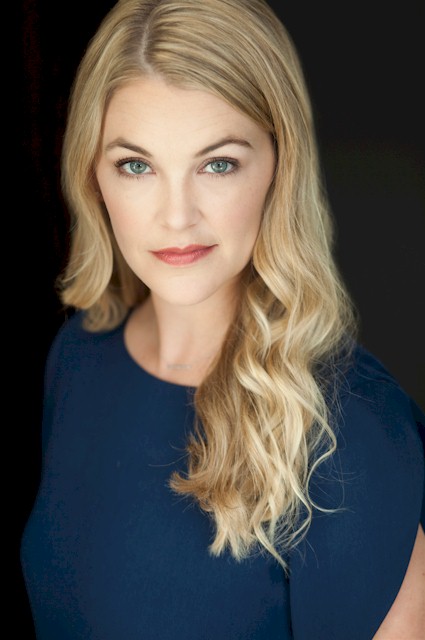 Genevieve Fleming (Brooke)
For the Arts Club The Twelve Dates of Christmas, The Matchmaker (debut), Redpatch
Other Theatre selected: The Drowning Girls (WCT); Wet (ITSAZOO); The North Plan (Upintheair); The Sea (Slamming Door); Creeps (Realwheels)
Film & TV DC's Legends of Tomorrow, Travelers, Supernatural, Motive, Package Deal, Nutshells, Rain Down
Other Genevieve is an actor, director, and producer based on the traditional, unceded lands of the xʷməθkwəy̓əm (Musqueam), Skwxwú7mesh (Squamish), and Səl̓ílwətaʔ/Selilwitulh (Tsleil-Waututh) Nations. She is the recipient of two Jessie Awards and several nominations for performance, and the Ray Michal Prize for Direction. Genevieve is a graduate of Mount Allison University and Studio 58. Upcoming: Clean by Christine Quintana for Neworld Theatre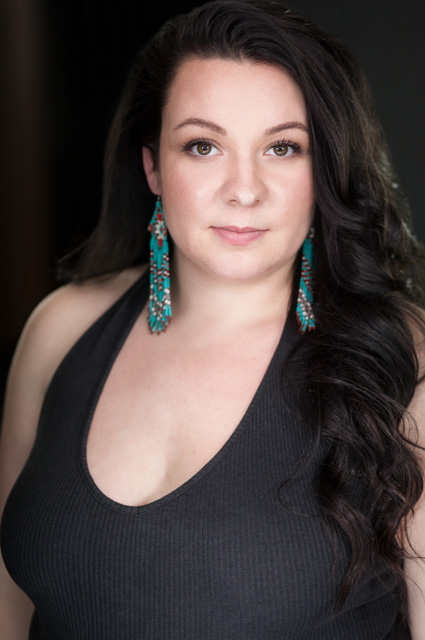 Tai Amy Grauman
For the Arts Club Thanks for Giving (debut, 2017)
Other Theatre Mary's Wedding: A Métis Love Story (Citadel Theatre); Honour Beat (The Grand Theatre)
Other Associate artist at Citadel Theatre; artistic associate at Savage Society. Currently working on commissions for Nightswimming, Axis Theatre, and the Arts Club. Recently named the Métis Nation of Alberta's outstanding youth of 2020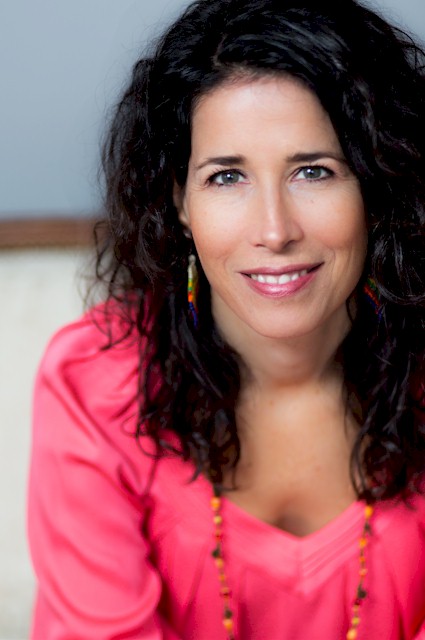 Andrea Menard (Mom / Elisabeth)
For the Arts Club The Orchard, Thanks for Giving (debut)
Other Theatre Honour Beat (Grand Theatre); Anne of Green Gables, Stories from the Red Dirt Road (Charlottetown Festival); Great Expectations, Evita, Only Drunks and Children Tell the Truth (Persephone); The Velvet Devil (NAC); The Velvet Devil, Wizard of Oz, Governor of the Dew, Cruel Tears, Lady of Silences (The Globe Theatre); The Velvet Devil, Buz'gem Blues, 400 Kilometers, Wawatay (Gordon Tootoosis Nikaniwan Theatre); The Rez Sisters, Joni Mitchell: River, Godspell (PTE); Street Wheat, The Selkie Wife, The Shipbuilder (Dancing Sky Theatre).
Film & TV Tribal, Blackstone, Supernatural, Hard Rock Medical, Moccasin Flats, Rabbit Fall. Andrea's one-woman show The Velvet Devil was made into a CBC movie.
Other Member of the Métis Nation. Named ACTRA National's 2021 Woman of the Year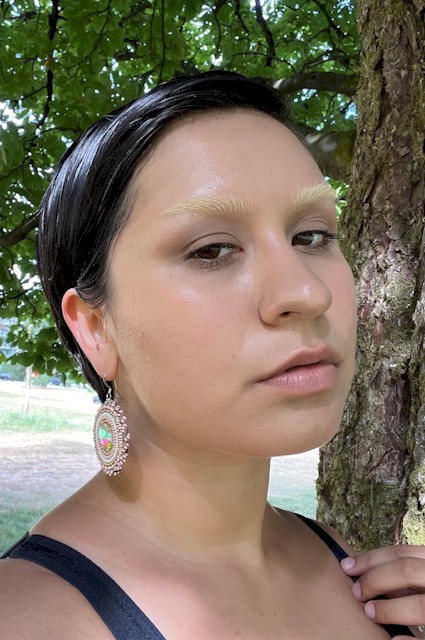 Kelsey Kanatan Wavey (Rose)
For the Arts Club Debut
Other Theatre Acting: Women of the fur trade, Skyborn: a land reclamation Odyssey, The Unnatural and Accidental Women. Directing: assistant on Boy and the Moon, Gather: Stories in Nature. Writing: currently part of the Arts Club's Emerging Playwrights' Unit, script in development CITY NDN LUV, 50 cent Lemonade (the cafe), Institutionalized (fourplay studio 58)
Other Kelsey is a proud member of Tataskewyak Cree Nation. They are a native and white person, more specifically, Muskeg Ininowahk (swampy Cree) and 5th-generation German/Swedish American settler. They grew up in Winnipeg and moved to Vancouver to attend Studio 58.
Artistic Team, Listen to This: Audio Play Series

Ashlie Corcoran, Director
Murray Price, Original Music & Sound Design
Stephen Drover and Rachel Peake, Dramaturgy
Ace Martens, Technical Director
Kevin Gault, Recording Engineer
We thank the following donors for their generous support:

ITC Construction Group
TD
Roberta Beiser
The Alan and Gwendoline Pyatt Foundation
The River Foundation
Canada Council for the Arts
British Columbia Arts Council
City of Vancouver
Produced with the co-operation of the Union of B.C. Performers