Get your season tickets today
Get your season tickets today
Lock in the best seats at the best price!
Lock in the best seats at the best price!
5-SHOW STANLEY SERIES
Experience the historic Stanley Industrial Alliance Stage with our most popular series. Get 5 shows from $132!
SENSE AND SENSIBILITY
By Kate Hamill
Based on the novel by Jane Austen
Director Rachel Peake
This spirited adaptation tells the story of the Dashwood sisters with a fresh feminist voice
September 10–October 11, 2020
ELF: THE MUSICAL
Book by Thomas Meehan and Bob Martin
Music by Matthew Sklar
Lyrics by Chad Beguelin
Based on the New Line Cinema film written by David Berenbaum
Director Stephen Drover
Choreographer Julie Tomaino
Music Director Ken Cormier
Starring Andrew McNee
The hilarious tale of a human who thinks he's an elf
November 5, 2020–January 3, 2021
NETWORK
Adapted for the stage by Lee Hall
Based on the Paddy Chayefsky film
In partnership with the Citadel Theatre and the Royal Manitoba Theatre Centre
Director Daryl Cloran
Starring Jim Mezon
News becomes show business in this adaptation of the prophetic film
January 21–February 21, 2021
THE LEGEND OF GEORGIA MCBRIDE
By Matthew Lopez
Director Sherry J. Yoon
When his act is replaced with a drag show, an Elvis impersonator embraces a new way of life, with hilarious—and fabulous—results
March 18–April 18, 2021
ELVIS The Musical
By Sean Cercone and David Abbinanti
Musical Arrangements and Orchestrations by David Abbinanti
Based on a concept by Floyd Mutrux
In partnership with the Citadel Theatre
Director Ashlie Corcoran
This groundbreaking, brand-new bio-musical tells the King's story through the eyes of those who knew him best, and features over 40 of his greatest hits
May 13–July 4, 2021


Choose a day and time for your performances: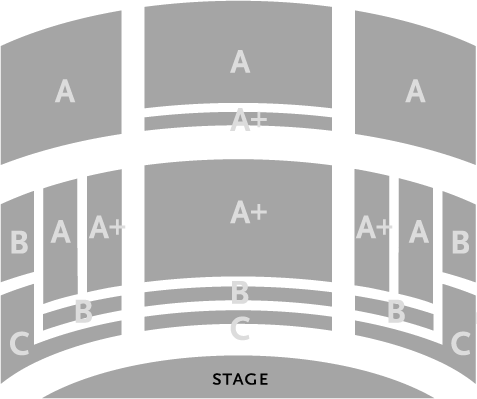 | | |
| --- | --- |
| 5 SHOW SERIES | |
| Zone A+ PREMIUM | $434 |
| Zone A PREMIUM | $342 |
| Zone B | $237 |
| Zone C | $132 |
4-SHOW GRANVILLE ISLAND SERIES
Enjoy this 4-show series at the waterfront Granville Island Stage from $105!
Choose a day and time for your performances:
THE CULL
By Michele Riml and Michael St. John Smith
Director Mindy Parfitt
Secrets come to light and relationships unravel in this new dinner party drama
September 24–October 25, 2020
SCROOGE IN ROUGE
An English Music Hall Christmas Carol
Book and Lyrics by Ricky Graham
Additional Material by Jeffery Roberson
Other Interesting Bits by Yvette Hargis
Original Music Composed by Jefferson Turner
Director Dean Paul Gibson
Performed in the style of a British music hall, this zany take on the Charles Dickens holiday classic is packed with catchy songs and bawdy jokes
November 26, 2020–January 3, 2021
MADE IN ITALY
By Farren Timoteo
Based on the original Western Canada Theatre production
Director Daryl Cloran
In this heartfelt comedy, an Italian teenager in 1970s rural Alberta reinvents himself in the stylings of John Travolta and Rocky Balboa
February 4–March 7, 2021
CAMBODIAN ROCK BAND
By Lauren Yee
Featuring songs by Dengue Fever
Director Ashlie Corcoran
This award-winning play blends comedy, history, and music to create a fierce yet funny tribute to family bonds
April 22–May 23, 2021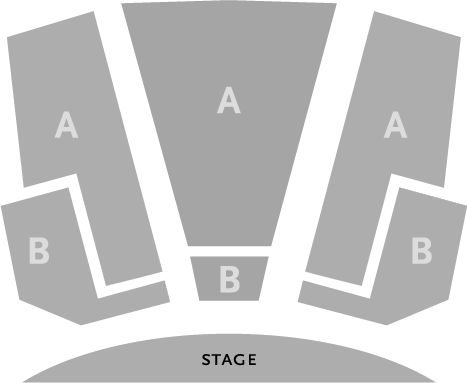 | | |
| --- | --- |
| 4 SHOW SERIES | |
| Zone A PREMIUM | $180 |
| Zone B | $105 |
3-SHOW NEWMONT SERIES (formerly Goldcorp Series)
Enjoy this 3-show series at the intimate Newmont Stage at the BMO Theatre Centre from $81!
Choose a day and time for your performances:
DANCE NATION
By Clare Barron
In partnership with TBA
Director Meg Roe
Choreographer Crystal Pite
"Cuteness is death" in this bold, blood-pumping story about a team of pre-teen dancers
October 8–October 25, 2020
THE TWELVE DATES OF CHRISTMAS
By Ginna Hoben
Director Barbara Tomasic
This charming one-woman play offers a side-splitting, contemporary alternative to the usual conventions of the holidays
December 3, 2020–January 3, 2021
TEENAGE DICK
By Mike Lew
In partnership with TBA
Director Ashlie Corcoran
Community Partner Realwheels Theatre
Richard III meets Mean Girls: this clever Shakespeare adaptation reimagines the protagonist as a teenager navigating the treacherous terrain of high school
February 18–March 14, 2021


Seating configurations may vary in this flexible and versatile venue. Each show's creative team will select the configuration that best serves the audience and performers.
| | |
| --- | --- |
| 3 SHOW SERIES | |
| Zone A PREMIUM | $129 |
| Zone B | $81 |
A CLOSER WALK WITH PATSY CLINE
By Dean Regan
Director Mike Payette
Featuring the unforgettable music of Patsy Cline, this play tells the story of the country singer's rise to fame with heart and humour
Granville Island Stage
June 17–August 1, 2021
Choose from all shows at our three stages with a 6Tix subscription!
Get 6 vouchers for $411—that's a savings of up to 44%!
Your Subscriber Benefits
Can't make it to a show in your series? Exchange it for another day for FREE, online or by calling our box office.
All subscribers get 10–20% off additional tickets! The more packages you have, the more savings you earn. Discounts applied automatically when you log in to Patron Centre with your subscriber account.
Single tickets go on sale in the summer, but subscribers can add on returning hits as soon as you renew! That gives you incredible access to the best seats
Prices to all shows increase with demand, but subscribers always get the very best deal. Secure a subscription discount, plus lock in the lowest price now.
Subscribers secure the same seats that they love when they renew!
Enhanced Super Subscriber Benefits
(with a $100 donation)
Going away for a while? Hoping to switch out one of the shows in your package? This perk lets you do this (for shows within the same series). Super Subscribers get the most flexibility with their subscription.
Unlock a special code to go straight to the front of the queue! Get the fastest service for all your box office needs.
Learn about the making of our shows at backstage tours.
Super Subscribers are donors—that means you help support new productions, education programs, and new play development at the Arts Club. All $100 donors will receive a tax receipt.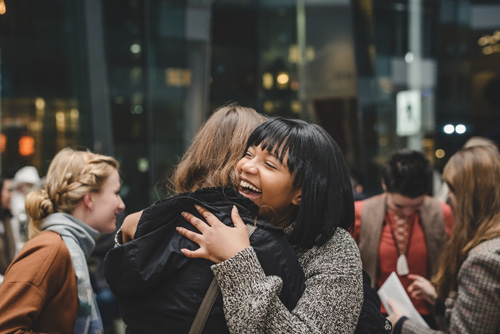 Thanks to supporters like you, the Arts Club has grown from humble beginnings in 1964 to become Canada's largest not-for-profit urban theatre company. Charitable registration number 11921 3551 RR0001