Digital Leap
DIGITAL LEAP SHOWCASE
Monday, May 27, 2019
Goldcorp Stage at the BMO Theatre Centre
7 PM
Free to attend!
The Digital LEAP Showcase is the culmination of the Arts Club's youth playwriting outreach initiative, featuring new works by seven high school students from across the province. Six professional actors will present the work in staged reading format in front of a live audience. The event will also be live-streamed to communities in Smithers and Prince George, BC. Readings are interspersed with live interviews with each of the participating playwrights in this dynamic, interactive event.
---
An outreach component of the Arts Club's LEAP Playwriting Intensive, Digital LEAP extends our dedication to playwriting instruction across the province. This program connects through schools to smaller communities in British Columbia and engages directly with youth ages 16 to 19 and offers online instruction via the internet and streaming technology.
Ten online classes are offered to the participating student, whose work is shared with their colleagues and feedback is offered in a safe and supportive environment via a web-based video conferencing software. Each student is guided through the creation of a short original play which is then workshopped by a cast of professional actors. The workshopping process is streamed from the Arts Club in Vancouver directly to the students' computer. The program culminates in a showcase of play readings that take place in front of a live audience at the Arts Club in Vancouver and the entire event is streamed live to the participating communities.
Students are invited to apply for the program, and the program is 100% free to successful applicants.
Please contact the Director of Education, Kevan Ellis, at kellis@artsclub.com or 604.687.5315, ext. 244.
DIGITAL LEAP IS GENEROUSLY SUPPORTED BY
Art Vertlieb and Bev Briscoe

TECHNICAL REQUIREMENTS FOR PARTICIPATION
All successful applicants must have access to a computer or similarly capable device for all of the classes, workshops, and readings. The computers must have microphones and webcams as well as Skype software.
Students should use headsets during class time, and should be in a quiet space with no background noise. Computers should be connected to a reliable wifi signal.
ABOUT THE INSTRUCTOR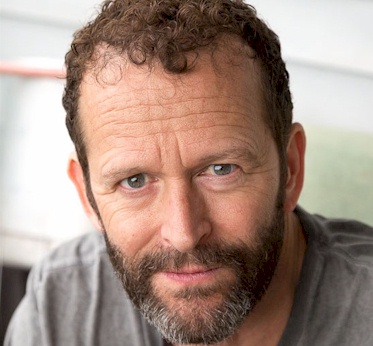 Shawn Macdonald is an award-winning playwright and actor. His play Prodigal Son won the Jessie Award for Outstanding Original Script in 2006, and his play Demon Voice was produced by Touchstone Theatre in 2009. He co-wrote the comedies World's Greatest Guy and Fear Knot (with Gary Jones) for the Arts Club Theatre Company, and his newest play, Sister Judy, was commissioned by the Arts Club as part of the Silver Commissions program and premiered at the Arts Club in the spring of 2015. Shawn has been the Instructor for the LEAP Playwriting Intensive at the Arts Club in Vancouver for 10 years.
CLASS SCHEDULE
(all classes take place between 4 and 6 PM)
Monday, February 4
Monday, February 11
Monday, February 18
Monday, February 25
Monday, March 4
2-week writing break
Monday, March 25
Monday, April 1
Monday, April 8
Monday, April 15
*Tuesday April 23 (due to the Easter Monday holiday)
WORKSHOPS
Held in the Hamilton Board Room at the BMO Theatre Centre
Saturday, May 18
Sunday, May 19
READING
Monday, May 27
Applications are now closed.