<


Digital Leap
An outreach component of the Arts Club's LEAP Playwriting Intensive, Digital LEAP extends our dedication to playwriting instruction across the province. This program connects through high schools to smaller communities in British Columbia and engages directly with youth from grades 10 to 12 and offers online instruction via the internet and streaming technology.
Ten online classes are offered to participating students, whose work is shared with their colleagues, and feedback is offered in a safe and supportive environment via web-based video conferencing software. Each student is guided through the creation of a short original play which is then workshopped by a cast of professional actors. The workshopping process is streamed from the Arts Club in Vancouver directly to students' computers. The program culminates in a showcase of play readings that take place in front of a live audience at the Arts Club in Vancouver and the entire event is streamed live to the participating communities.
Digital LEAP is a full-scholarship program, and is 100% funded by donors and sponsors. There is no cost to students.
For more information, contact Hila Graf, Education & Community Engagement Manager, at hgraf@artsclub.com.
THIS PROGRAM IS GENEROUSLY SUPPORTED BY
Art Vertlieb and Bev Briscoe


GENERAL REQUIREMENTS
The program is open to students in grades 10–12 living in smaller communities outside the Lower Mainland and across BC.
TECHNICAL REQUIREMENTS FOR PARTICIPATION
All successful applicants must have access to a computer or similarly capable device for all of the classes, workshops, and readings. The computers must have microphones and webcams as well as Skype software.
Students should use headsets during class time, and should be in a quiet space with no background noise. Computers should be connected to a reliable wifi signal.
INSTRUCTOR
Shawn Macdonald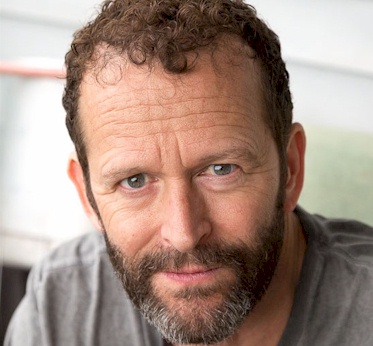 Shawn (he/him) has been the Program Leader for the LEAP Playwriting Intensive since 2007. He is a theatre artist with over 30 years of professional experience. Shawn is an award-winning actor and playwright who is passionate about theatre creation in its many forms. In addition to his work with LEAP, Shawn was also the Artistic Associate at Green Thumb Theatre for seven years, where he facilitated large-scale devised theatre creations with youth. As an actor, playwright, or director, he has worked with most of Vancouver's professional companies including the Vancouver Playhouse, the Arts Club, Touchstone, Gateway Theatre, Rumble Theatre, Ruby Slippers, Pacific Theatre, Theatre Replacement, ZeeZee Theatre, PTC, Realwheels, Boca del Lupo, among others. He is the recipient of five Jessie Awards. Born in Quebec City to Irish/Scottish/Acadian parents, Shawn is a settler who has been living on beautiful unceded Coast Salish Territory (Musqueam/Squamish/Tsleil-Waututh) since 1988.
The application deadline for the next Digital LEAP class is TBA.
Complete the registration form.
Submit a 1–2 page sample of ANY writing you feel good about—a poem, essay, monologue, short scene, play, letter. It can be something you wrote a while ago or something brand new. Maximum 2 pages, 12-point font.
Submit a paragraph about you and why you'd like to participate in LEAP.
Students are advised to inform their Drama or English teachers of their interest in this program and to include contact information for the teacher in the application. This will help the Digital LEAP leadership coordinate with the school when it comes time to set up the live-streamed public reading event.