EMERGING PLAYWRIGHTS' UNIT
The Emerging Playwrights' Unit (EPU) is an annual program designed for playwrights in the early stages of their careers, who will each spend the year-long residency writing a new play. Playwrights attend monthly meetings to receive dramaturgical input, to discuss ideas around playwriting and dramaturgy, and to share and reflect on each other's writing. Plays are read by professional actors as part of the workshopping process. EPU playwrights receive a stipend for participation and tickets to Arts Club productions staged during the residency.
To Apply
A call for applications, with details on how to apply, is made in October each year. Applicants must be artists who are in the early stage of their career (or who self-identify as an emerging artist) and who have chosen playwriting as a focus. The ideal applicant has received at least one non-professional production (co-op, fringe, independent, or community) of their work but probably not yet a professional one.
For more information, contact the program director, Associate Artistic Director Stephen Drover: sdrover@artsclub.com
COMMUNITY OUTREACH SUPPORTER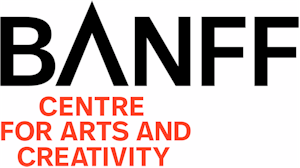 GENEROUSLY SUPPORTED BY
Bonnie Mah