Venue Rentals
Theatre Lobbies, Atrium, and Boardroom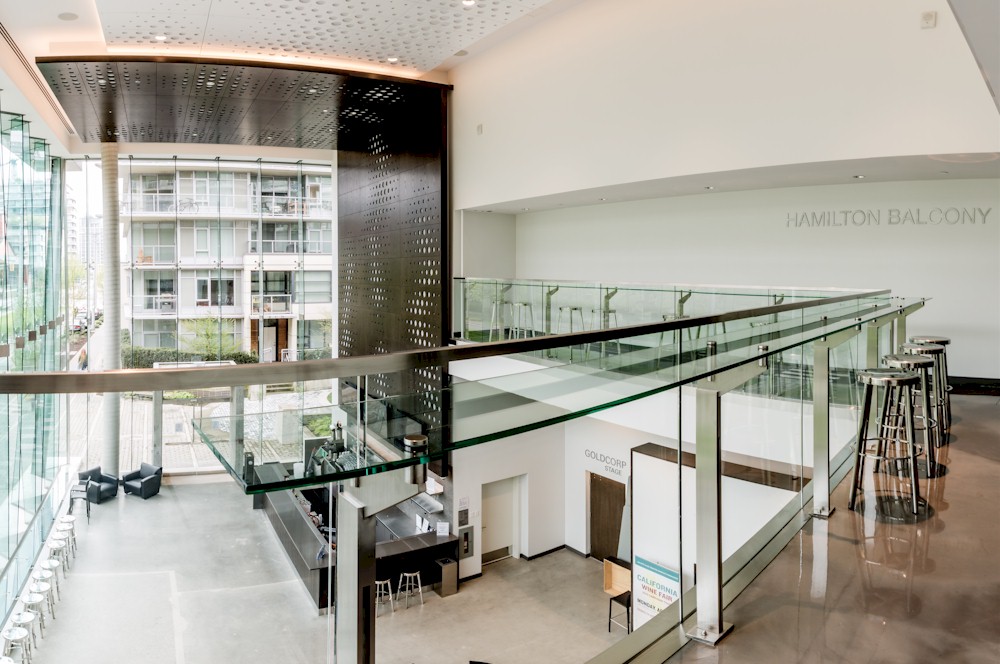 Our theatre lobbies make the perfect venue for your upcoming event. Lobbies rentals include bar staff and catering is available upon request. The Hamilton Boardroom at the BMO Theatre Centre is also a great choice for smaller gatherings.
Rental Rates
Theatre Lobbies
4 hours
$475 (includes 1 usher and 1 bartender)
Capacity
75-100
Commercial filming rate
$2,500 per day (see Rentals Manager for details)
Hamilton Boardroom and Balcony at the BMO Theatre Centre
4 hours
$475 (additional hours $75)
Capacity
30 person seated, 60 person standing room only (boardroom with balcony)
iA Financial Group Atrium at the BMO Theatre Centre
4 hours
$500 (additional hours $100)
Capacity
150–200
Contact Rentals Manager for details and a specs package.
See terms and conditions for additional fees.