Company History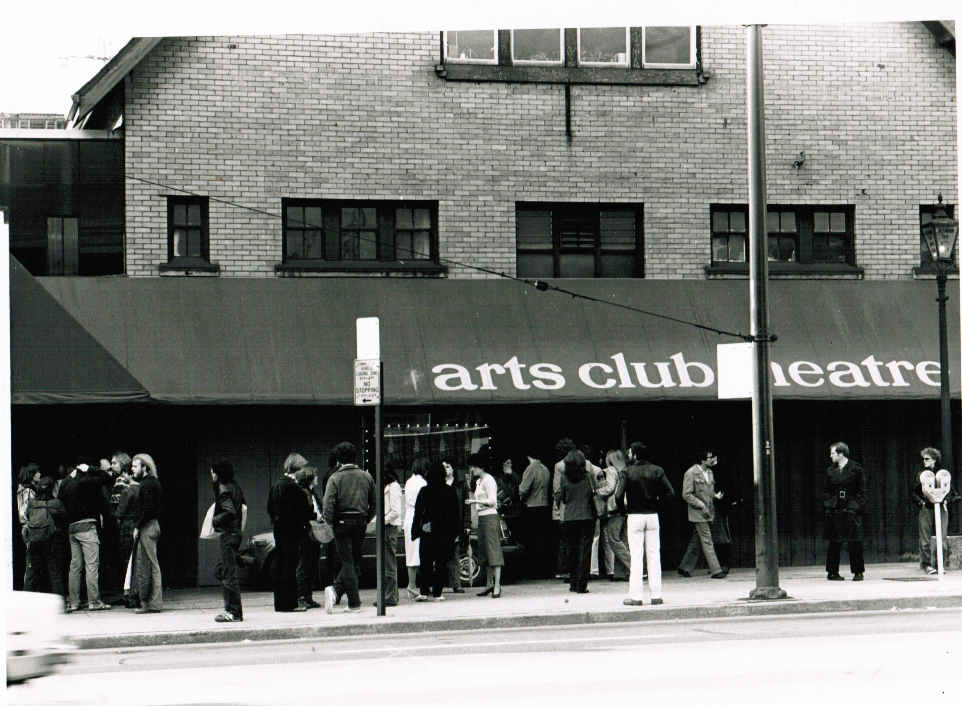 Lineup outside the original Arts Club Seymour Street Stage
The Arts Club Theatre Company is the largest theatre company in Western Canada. Each year, over a quarter of a million people experience the best in professional theatre at its three venues: the Stanley Industrial Alliance Stage, Granville Island Stage, and Goldcorp Stage at the BMO Theatre Centre, as well as on tour throughout the province. Its popular productions range from musicals and contemporary comedies to new works and classics. The Arts Club Theatre Company also expands its audiences outside Vancouver though a three-show mini-season tour presented at venues around British Columbia. The 2015-2016 Arts Club season features five productions at the historic 650-seat Stanley Industrial Alliance Stage at Granville and W. 12th; five productions on scenic Granville Island at the vibrant 440-seat Granville Island Stage; and three productions in the intimate, new 250-seat Goldcorp Stage at the new BMO Theatre Centre.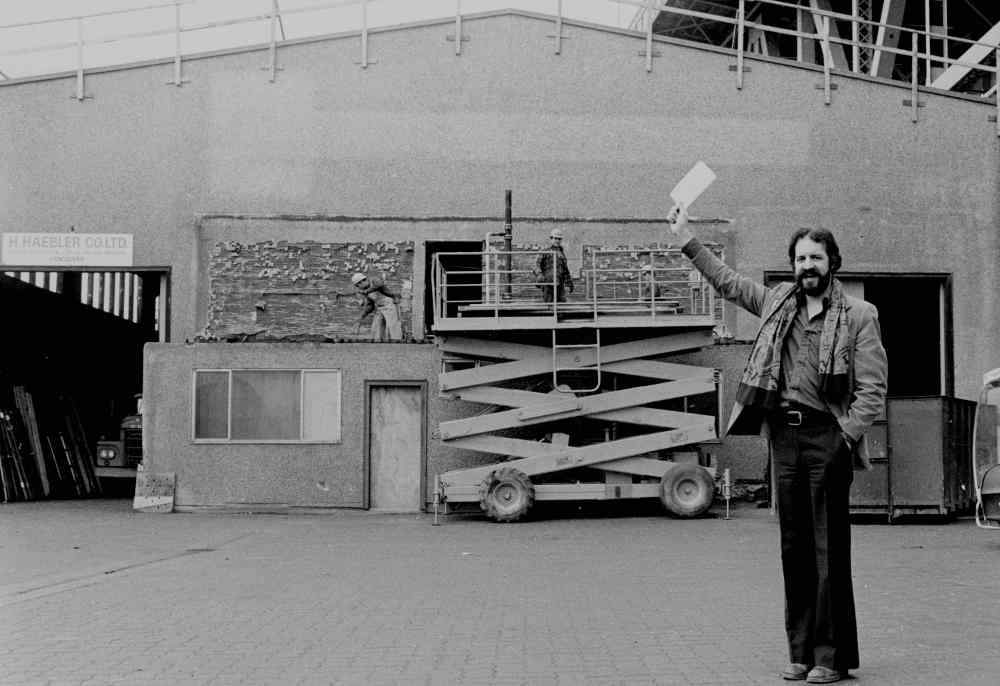 Bill Millerd, with cheque in hand, oversees the Granville Island Stage's construction
The Arts Club of Vancouver was founded in 1958 as a private club for artists, musicians, and actors, and officially became the Arts Club Theatre in 1964 when the company opened its first stage, a converted gospel hall at Seymour Street and Davie. The company's twenty-seven years at Seymour Street are an important part of Vancouver and Canadian theatre history. The tiny 250-seat stage helped launch the careers of Canadian talents such as Michael J. Fox, Bruce Greenwood, Ruth Nichol, Janet Wright, Winston Rekert, Lally Cadeau, and Brent Carver, while introducing Vancouver to works by Canadian playwrights such as Michel Tremblay, David Freedman, and Carol Bolt. Productions by newcomers Sherman Snukal (Talking Dirty), Nicola Cavendish (It's Snowing on Saltspring), Morris Panych (7 Stories), and John Lazarus (The Late Blumer) also premiered there. The original Arts Club Seymour Street Stage was closed for demolition in 1991.
Original poster for
Swing
The company added the current Granville Island Stage in 1979, and the smaller Revue Stage next door in 1983. Since it opened, the Granville Island Stage has featured a popular mix of musicals, classics, dramas, contemporary comedies and premieres. Innovative versions of classics such as Comedy of Errors; colourful Canadian hits such as Billy Bishop Goes to War; dramas like Frankie & Johnny in the Clair de Lune and comedies including Lend Me a Tenor, have brought the Granville Island Stage numerous awards and an excellent community following. The Revue Stage was home to some of Vancouver's all-time favourite musicals, revues, and comedies, including Ain't Misbehavin', before it was leased to the Vancouver Theatre Sports League in 1997. After an extensive renovation, the Revue Stage re-opened as an Arts Club venue in 2010 with the world premiere of Anosh Irani's My Granny the Goldfish, and will be home to three more productions this season.
The Stanley Industrial Alliance Stage opened to the public with Dean Regan's record-setting production of Swing in October 1998, and it is now considered the company's flagship venue. An intimate version of a Broadway or London classic theatre, this elegant venue has permitted the company to move into the exciting arena of producing larger musicals, 20th-century classics, and acclaimed productions from around the world. For a historical look back at the Arts Club, explore our show archives.
No history of the Arts Club would be complete without a mention of Bill Millerd. A graduate of the University of British Columbia and the National Theatre School, Bill first joined the Arts Club in 1969 as a stage manager and has remained in the role of Artistic Managing Director since 1972. He was awarded the Order of Canada in 1994 for his contribution to Canadian theatre. Bill continues to lead the Arts Club along a path of artistic and financial growth, while the company's international reputation continues to expand.
Read the Art Club Theatre Company's 2014/15 Annual Report.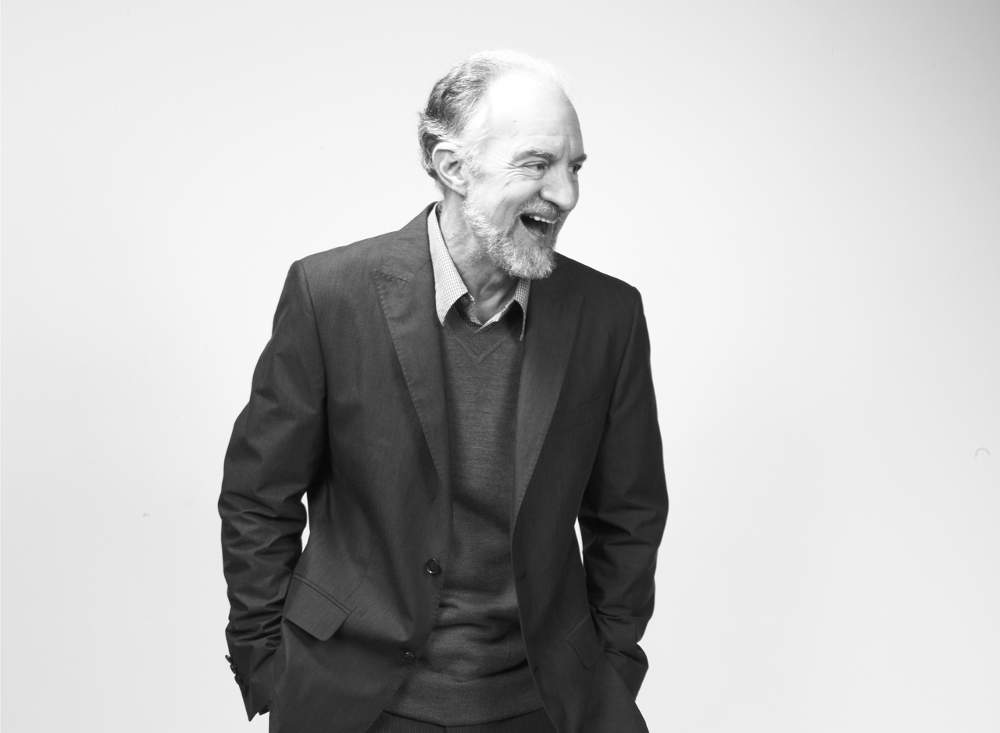 Artistic Managing Director
Bill Millerd
Born to a West Vancouver family involved in the fishing industry, Bill Millerd graduated from the University of British Columbia with a BA in Political Science and International Studies, and later from the National Theatre School in Montreal in the Production/Technical department. Bill has worked for several Canadian theatre companies, including the Shaw Festival and the Vancouver Playhouse Theatre Company.
Since 1972, Bill has been the Artistic Managing Director of Vancouver's Arts Club Theatre Company. During his time with the company, Bill has expanded its operations to include year-round programming and regional and national tours. Bill oversaw the construction of two theatres on Granville Island—the Granville Island Stage, in the fall of 1979, and the Revue Stage, in 1983—and the reopening of the historic Stanley Theatre, now the Stanley Industrial Alliance Stage, in 1998. During his tenure, 500 plays have been produced, over 100 of which Bill has directed. Under Bill's leadership, the theatre has staged over 120 Canadian works, including more than 80 premieres of new Canadian plays.
Bill is a Governor of the National Theatre School of Canada, has received both a Jessie Richardson Theatre Award for Career Achievement and the Mayor's Arts Award, and is a member of the Order of Canada. He has been awarded an Alumni Award of Distinction and an honorary Doctor of Letters degree from UBC, and was presented with a Lifetime Achievement Award from Tourism Vancouver.